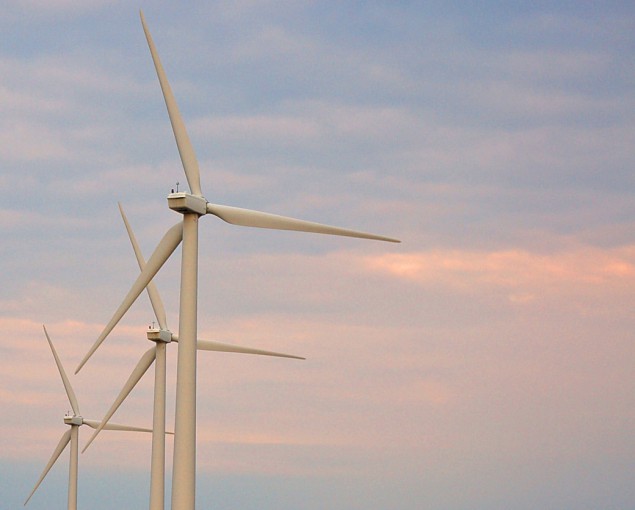 Senate Environment and Energy Committee Chair Bob Smith thinks that one of the main things holding New Jersey back from becoming a more energy efficient state is a "state government that is not very into renewables."
Earlier this month, Smith called for action on wind generators in the state after a Board of Public Utilities hearing. Now, with September on the horizon, Smith says he hopes to set the ball rolling to make his goal of increased renewables in New Jersey a reality.
"We are working on more energy bills," Smith said. "Next month, they will be introduced. They will be designed to both stimulate renewables in the state and increase efficiency in the state."
According to Smith, issues like these "will always have pushback" simply because New Jersey "lives by the Bible of the Koch brothers."
"They are coal guys," Smith said. "They have much more influence in the state than anybody realized. They don't want that renewable energy to take hold."
While renewable energy is something of a pet project for Smith, he says that his Senate committee will also increase focus on two main issues in the coming months: the recycling of electronic waste and open space budget allocation.
According to Assemblywoman L. Grace Spencer, Chair of the Assembly's Environment and Solid Waste Committee, the legislative process is in the "home stretch" for the year. Like Smith, she believes that electronic waste and open space will be critical issues in the coming months.
"The program we have for electronic waste in New Jersey is starting to falter because of lessening support of the manufacturers for the recyclers," Smith said. "We have already had two hearings on the issue and, in September, we will release a bill that we think will solve the problem."
Spencer agrees. "These are not just things you can dump anywhere. Basically, we want to know what you can do with it in terms of recycling."
As for the issue of open space, Spencer believes that working on legislation will be critical to ensure that it is not just Governor Chris Christie deciding "where the money goes."
"We need to make sure those funds go where they need to go," Spencer said. "The implementation legislation wasn't done. It needs to be done. "
The September Senate legislative session will be held on September 21.