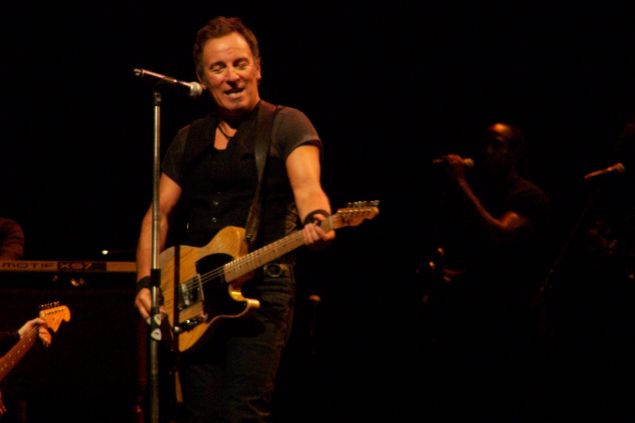 Bruce Springsteen's Born to Run, one of the most beloved albums of all time, turns 40 today. And whereas in previous decades Bruce fans would've just blasted "Tenth Avenue Freeze-Out" from their boom boxes, now they can also tweet about how much they love this New Jersey giant's masterwork.
#BornToRun was among the top five Twitter trends Tuesday morning, and included remembrances of the album, along with genuinely touching messages to Mr. Springsteen:
Thank you for the music, Bruce. Whether Born to Run is played on vinyl or Spotify, there's no doubt it's a masterpiece.