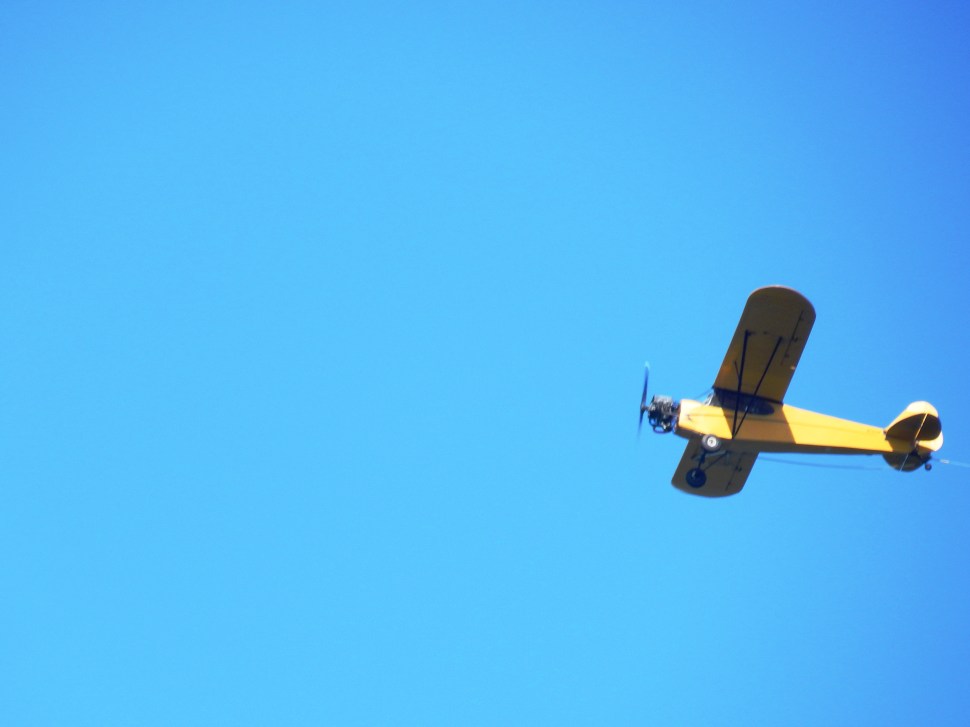 That labor plane hovering above Gov. Chris Christie's fundraiser last night reminded PolitickerNJ of another plane on another big day in the life of another New Jersey politician, who in this case also happens to be close to Christie.
"Chris Christie makes us sick," read the banner trailing behind the single engine prop as the plane slowly circled Asbury Park Convention Hall, where the Christie Campaign would raise $1.3 million at his official fundraising kickoff toward his 2016 presidential run.
It was a big moment for Christie, which the plane, providing air support to protesting NJEA and CWA workers on the ground, sought to disrupt.
The episode brought to mind an event in 2009, when Union City Mayor/state Senator Brian P. Stack stood onstage outside the newly built high school in his hometown.
This was Stack's biggest moment in public life. He had built a high school – estimates put the building's cost at over $100 million – a dream going back years, and which included the advocacy of then-Governor James McGreevey when Stack first arrived in Trenton and explained his vision for the future to the governor. Stack, in fact, welcomed McGreevey to Union City to be part of the festivities and to see his own name on the plaque outside the library named in McGreevey's honor. As governor, McGreevey had authorized some of the seed money for Stack to build the school.
Now Stack beamed onstage surrounded by Hudson County dignitaries and mobbed by local well-wishers.
If this were a movie about the life of a successful politician, it would end at this moment amid an upsurge of violins.
Then suddenly it happened.
A little plane – its engine buzzing like an overfed gnat – began circling the event. "Stack is Corrupt" read the fluttering banner in its wake.
Pacific and urbane a moment earlier, Stack looked like David Banner morphing into the Incredible Hulk.
They rode it out through the speeches, but every time that plane slightly changed altitude you could hear the engine flaring and the rage on the faces of Stack and those around him deepened, and you could picture a car getting dispatched to the closest airport with Stack loyalties crammed inside – a kind of welcoming party for that plane when it landed.