As you might have heard, hackers stole and published the data of millions of users of AshleyMadison.com, a dating website specifically for married people looking to have an affair. Usually with a data breach of this magnitude, there's a lot of talk about how privacy should be respected. Not so much this time.

Sure, there are a few people out there saying that publishing this kind of personal data is wrong. And they have a point. Whatever you think about the actions of those affected by the hack, it's a serious invasion of privacy. And as author Megan Whitmer pointed out, none of us look all that great under a microscope.

I just know how very flawed I am. I'd hate for anyone to celebrate those flaws the way people are celebrating the Ashley Madison thing.

— Megan Whitmer (@MeganWhitmer) August 20, 2015
Still, many more people are finding it hard to feel sorry for anyone using this particular website.

(Via Reddit/TheCreatorLovesYou)
Especially considering many of them weren't too smart about it,

Funniest thing about the Ashley Madison hack: idiots using .gov *work* email addresses. Isn't stuff like this what Hotmail was created for?

— Shoe (@DanShoeHsu) August 19, 2015
…maybe should have seen this coming,

Ashley Madison is an anagram of Mails Da Honeys. Seems fitting.

— ShoddingGoutess (@ShoutingGoddess) August 19, 2015
…and for most of them, it likely wasn't even worth the risk of getting caught.

What's funniest about the Ashley Madison hack is 95% of users were men. They've been busted over a minuscule chance of getting any action

— Michael Bachelard (@mbachelard) August 20, 2015
Besides, it could be argued that they got their money's worth.

So you could argue the Ashley Madison hack was exactly what the site's users wanted -- to get screwed by a third party. ba-dum-kssh

— Jack Litle (@mercenaryjack) August 20, 2015
All of this has left the site itself looking a little silly.

It's kinda funny that the Ashley Madison still has the text "Over 39,050,000 anonymous members!"

— sg (@sgricci) August 20, 2015
Ashley Madison should probably fire that 'Shh' lady.

— Peter Serafinowicz (@serafinowicz) August 20, 2015
So far, the biggest news to come out of the hack is that Josh Duggar had paid accounts on the service. You can be sure the Internet is not going to let him forget about it anytime soon.

So, Josh "Family Values" Duggar was on Ashley Madison. pic.twitter.com/Wc2ZQz65eA

— Abby Johnston (@ajohnston12) August 20, 2015
After all his advocacy of "traditional marriage," it's no surprise that many are finding his presence on the site just a bit hypocritical.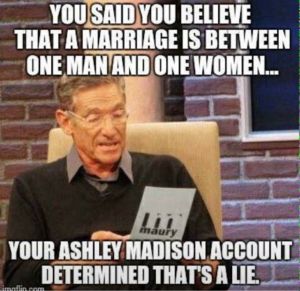 (Via Reddit/LockOn1225)
His wasn't the only semi-famous name to come out of this hack though. Gawker writer Sam Biddle was also found to have an account, and not everyone is buying his explanation.

Gawker writer has an account on Ashley Madison that he used for "research." . .For "RESEARCH" pic.twitter.com/u1xvRK03M2

— Brian Carey (@brianmcarey) August 20, 2015
Biddle responded on Twitter.

these rumors about my alleged use of ashley madison are completely unfounded, when I want to cheat on my wife I go straight to NeoGAF

— Sam Biddle (@samfbiddle) August 20, 2015
I mean yeah, doesn't everybody? (Don't judge, what xXxMasterChiefGoku420xXx and I have is
special
!)
For the most part though, folks on Twitter had fun imagining the reactions of those caught using the site.

Have an MoD email address? Signed up for Ashley Madison? Is this you? pic.twitter.com/vSVOkfUutJ

— Think Defence (@thinkdefence) August 20, 2015
I only created a Ashley Madison profile as a joke & anyway, I didn't do it, it was an identity thief. Look honey, is that a new necklace?

— Saltine-American (@BazarComedy) August 20, 2015
When you're busted using Ashley Madison like pic.twitter.com/vHayztvRdC

— Shoshana Weissmann (@senatorshoshana) August 20, 2015
Top Ashley Madison excuses: • I was researching for a book • I stumbled across it • Our marriage is a loveless nightmare

— Fun_Beard (@Fun_Beard) August 20, 2015
@chrislhayes created the perfect meme for all Ashley Madison customers today. pic.twitter.com/QWFvNO2O86

— Chris (@hopr42) August 20, 2015
Others simply celebrated the fact that they had the foresight not to use Ashley Madison.

Had a little "I'm not in the Ashley Madison database" swagger to my walk today.

— bob clendenin (@bobclendenin) August 20, 2015
And still more people thought of a couple of ways some money could be made out of all this. Redditor themvf mocked up this idea for 1-800 Flowers.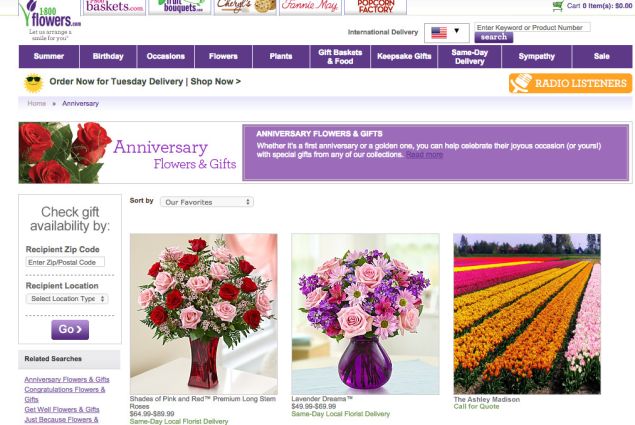 (Via Reddit/themvf)
Of course, the best idea came from everyone's favorite rich cat.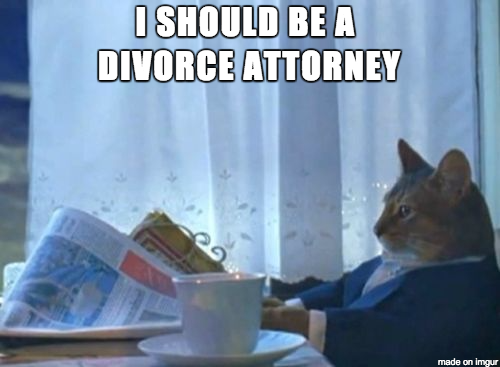 (Via Reddit/kason)
Is it too late to switch careers?