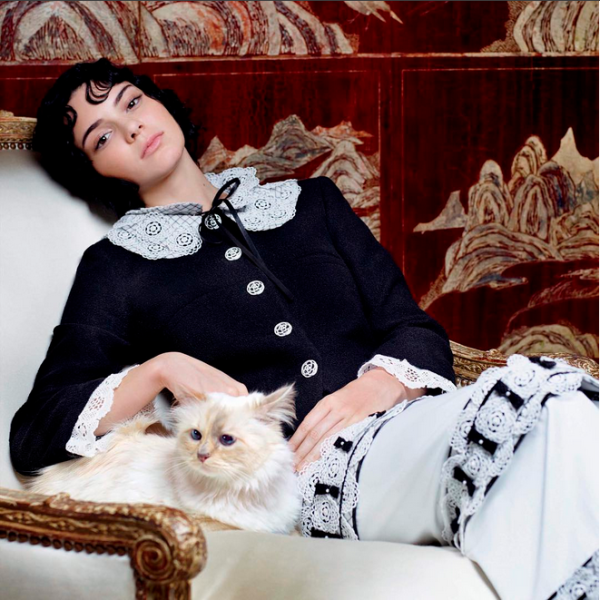 In case it was not already clear, Karl Lagerfeld has a new muse, and her name also begins with a "K."
Kendall Jenner is the legendary Mr. Lagerfeld's top model of the moment, as confirmed by a glossy photo shoot in Vogue's September issue. Not only did Mr. Lagerfeld personally photograph Ms. Jenner for the spread in the fashion mag, but he even let Ms. Jenner cuddle up with his famed feline, Choupette, as she modeled a lace-embellished Chanel look styled by Grace Coddington.
Mr. Lagerfeld's affection for Ms. Jenner should come as no surprise; earlier this summer, Ms. Jenner and a short, angular haircut walked the Chanel runway at Haute Couture Week in Paris. And let us not forget last winter, when Ms. Jenner opted to walk for Chanel instead of in the Victoria's Secret Fashion Show.
But Ms. Jenner is not alone; the famed designer has an expansive collection of past and present muses, from model and actress du jour Cara Delevingne, to icons like Claudia Schiffer and Tilda Swinton, to male model Brad Kroenig. Let us take a look at some of them here.
Claudia Schiffer
In a 2012 interview with Vogue UK, Claudia Schiffer explained that when she moved from Germany to Paris to pursue modeling as a teenager, Mr. Lagerfeld was there to help ease the transition.
"I would say Karl Lagerfeld [was my mentor], especially as we worked together so much," she told the magazine. "I had a lot of Chanel clothes, so was able to play around with a lot of Chanel looks. At one event, I wore a Chanel biker jacket over a very short mini dress, a gold belt with charms hanging off it, fishnet tights and loads of makeup—it was all really over the top and fun. I went to a lot of events in Paris and it encouraged me to experiment."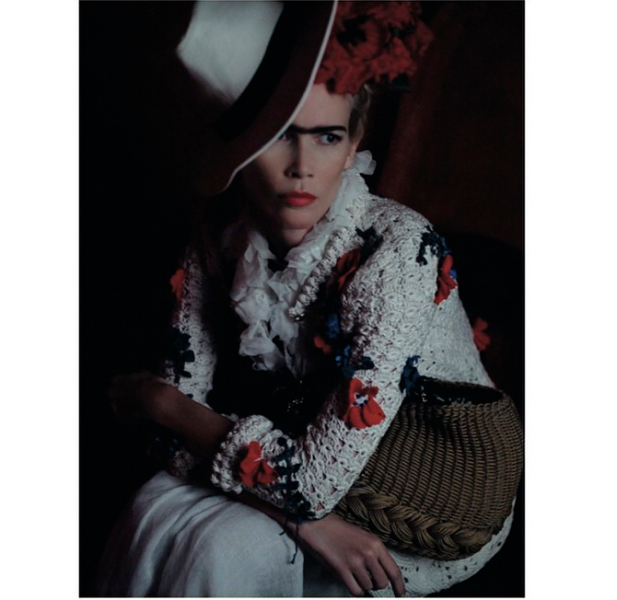 Tilda Swinton
When it comes to selecting muses, do not call Mr. Lagerfeld an ageist. Last year, then 52-year-old actress Tilda Swinton was selected as the face of Chanel, and starred in a fabulous campaign modeling the Metiers d'Art Paris-Edimbourg collection, wherin she posed in tartans before a rich, old tapestry.
"Tilda perfectly embodies the Paris-Edimbourg collection," Mr. Lagerfeld was quoted as saying at the time.  "She is of course Scottish, but more than that, she is a modern woman, a timeless icon of elegance."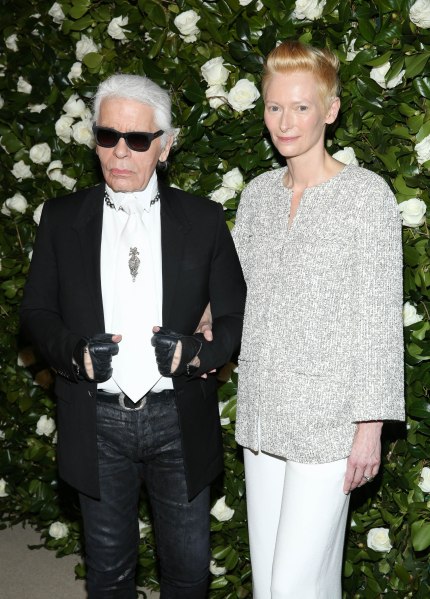 Sebastien Jondeau
Mr. Lagerfeld saw something special in his long-time bodyguard, Sébastien Jondeau. In 2013, the designer plucked Mr. Jondeau from his security work to have him star in a campaign for the Lagerfeld menswear collection.
"I spend all my time with him," Mr. Jondeau told WWD of his relationship with Mr. Lagerfeld, "He's my boss and I respect him." He also said, "I have no limits, to protect him at least." The pair is so close, Mr. Jondeau is even allowed to steal Choupette for his own personal Instagram photos.
Cara Delevingne
Just like her BFF Ms. Jenner, Cara Delevigne is a favorite model of Mr. Lagerfeld. Earlier this year, Ms. Delevingne, too, skipped the Victoria's Secret Fashion Show to walk for Chanel.
In early 2014, it seemed as though Ms. Delevingne was literally a member of Mr. Lagerfeld's family. That January she modeled for Chanel at Haute Couture Week in Paris, walking down the runway hand-in-hand with Mr. Lagerfeld and his godson, Hudson Kroenig.
Three months later, in March, 2014, Ms. Delvingne modeled Chanel's Fall/Winter collection on the Paris Fashion Week runway. She and Mr. Lagerfeld emerged hand-in-hand at the end of the show.
Brad Kroenig
Step aside: Brad Kroenig has been referred to as Mr. Lagerfeld's favorite male model. Mr. Kroenig first met Mr. Lagerfeld in 2003, when the then-up-and-coming model flew to Biarritz to be photographed by the designer. Something about Mr. Kroenig stood out from the other dudes on the shoot, and after that, "Mr. Lagerfeld photographed Brad constantly," according to a 2015 New York Times profile. Mr. Kroenig, now one of the world's top male models, has since appeared in numerous campaigns for Chanel and Fendi, among heaps of other brands.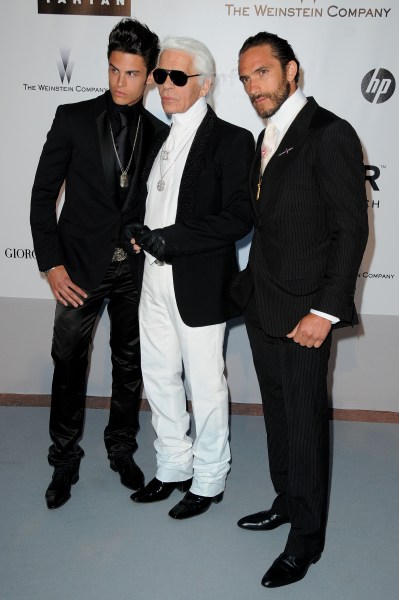 Mr. Kroenig and Mr. Lagerfeld are so close, the model even named Mr. Lagerfeld godson to his son, Hudson.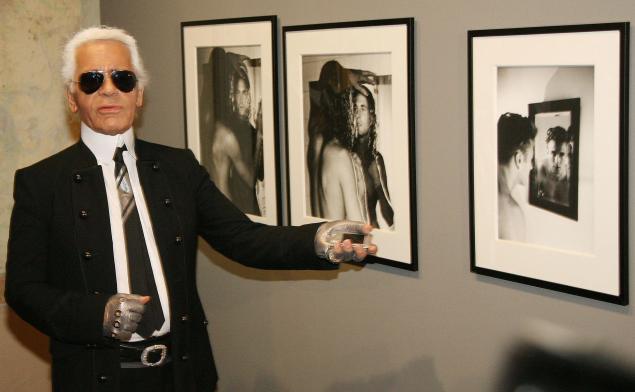 Hudson Kroenig
Like father, like son. Hudson Kroenig, the son of Brad Kroenig, is not just Mr. Lagerfeld's godson, but his favorite mini model.
In 2013, the cute kiddie modeled Chanel's Haute Couture Spring-Summer 2013 collection on a Paris runway.
In May, 2014, the wee Mr. Kroenig modeled Chanel's Cruise 2014/2015 collection at a runway show in Dubai.