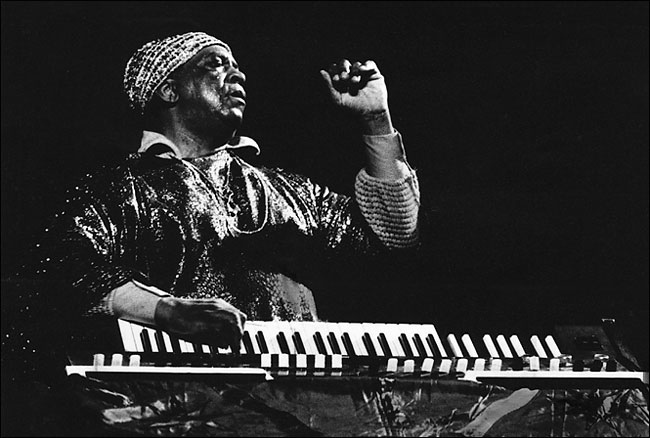 Tom Surgal is one busy dude. The percussionist colossus for space-jazz ensemble White Out—a free-improv outfit featuring his wife (analog synth player Lin Culbertson), and a rotating cast that counts Sonic Youth's Thurston Moore and Wilco's Nels Cline—just finished a new record with Minutemen/Stooges bassist Mike Watt, will soon release Accidental Sky, White Out's first record in four years, and has yet another touchstone to celebrate: he's finally nearing fruition of his years-long quest to document the radically outré and criminally overlooked form of jazz known as the free jazz movement.
'The whole revisionist trend being championed by Wynton Marsalis and his cronies have done everything they can to write this period of music out of history altogether.'
Surgal's dubbed his documentary Fire Music: A History of the Free Jazz Revolution and as a scholar of the genre, he knows what he's talking about. An alum of the Soho jazz loft scene made legendary by Sam Rivers' RivBea Studio in the 1970s, and later, a ubiquitous noisemaking improviser and show booker in the downtown avant-garde jazz and experimental music lexicon, he's just the impassioned and informed diehard to tell its story.
"I've worked in film my whole life," Surgal says of his deep résumé. "I have a musical sense, obviously—probably a byproduct of me being a musician. I'm an authority on the subject but I also want to emphasize that every interview I did, I could have done off the top of my head but I'd spend an average of 20 hours just doing research, just finding out everything I could to delve as deeply as humanly possible into the personal stories of all the interview subjects."
Surgal's unwavering dedication to realizing Fire Music is crystallized in his tireless work ethic and undying desire to give a cinematic voice to the genre's icons like Albert Ayler, Sun Ra, Eric Dolphy and Pharoah Sanders, righteous outsiders who ditched conventional melodicism and straight beats for firebreathing improvisation and explorations into the outer cosmos of sound. But four years of logging production time and over 300 hours of interviews and live performances caught on tape presented immense challenges for Surgal. One was actually locating the luminaries he sought to include in his epic.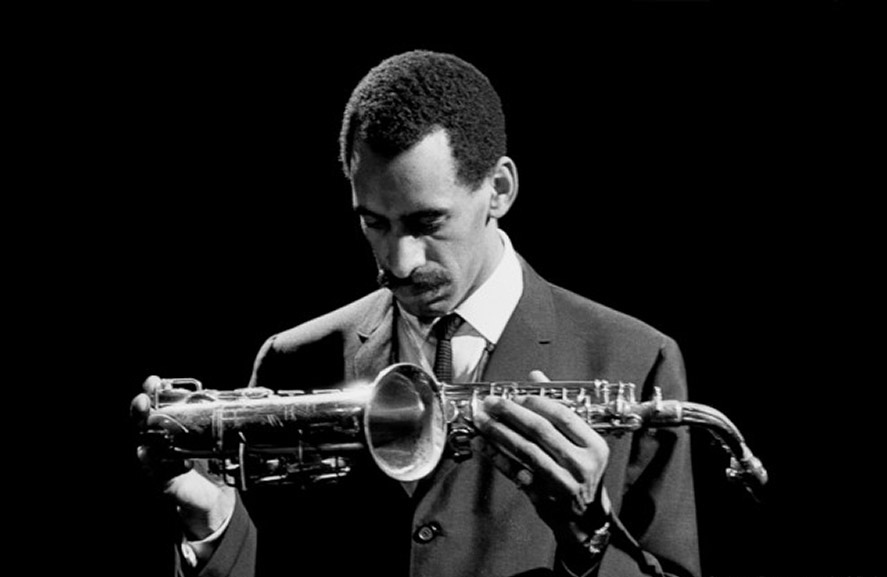 "Sometimes it was like being a private investigator tracking these people down," Surgal explains. "We had to go to New Jersey to an old age home where Joseph Jarman was living. Most people hadn't really known what happened to him. You tend not to think of these guys as senior citizens because their music is vibrant and youthful."
Time has also proven an obstacle for Surgal: bubbling up in the 50s and 60s, many of free jazz's heroes have passed away. "Six of my interview subjects have died since I started the project," Surgal says. "Prince Lasha, Noah Howard, Sam Rivers, Sirone, John Tchicai and my good friend Rashied Ali. Obviously, everyone is getting older so it was time to tell their story or it would never be told."
'Everyone is getting older so it was time to tell their story or it would never be told.'
If ever there was a sage to point to as the embodiment of the free jazz idiom, it's Ali. The drums visionary played a monumentally crucial role as John Coltrane's spiritual counterpart—in 1965 until his death in 1967, the sax legend embraced the avant-garde, earning the wrath of jazz purists who stickered the forward thinking explorations as anti-jazz.
It's no wonder Ali imparted invaluable wisdom to Fire Jazz.
"When Rashied sat down and really got into the evolution of the music and his personal experience and his contribution to it, he was such the raconteur," says Surgal of Ali. "He had such interesting things to say, obviously about Coltrane, but also about running his own venue and playing with Sun Ra. The political aspect to everything—it was really illuminating."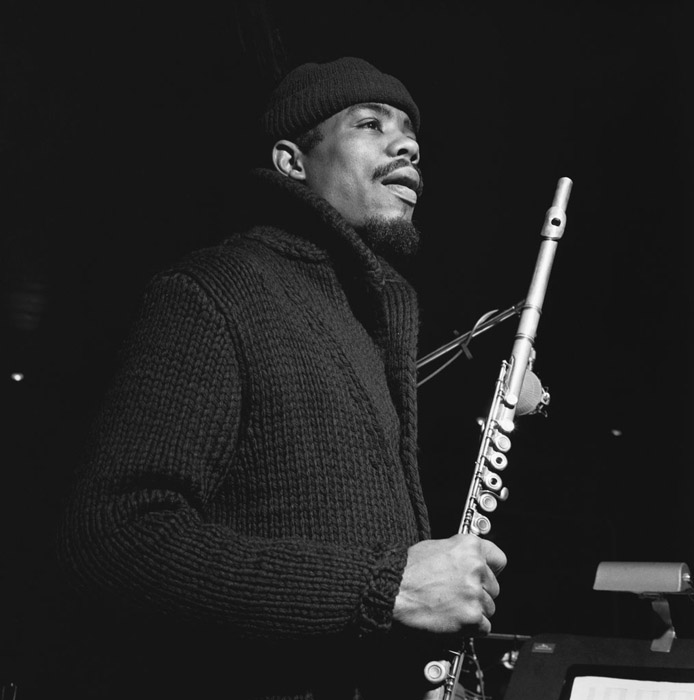 Ken Burns' 2001 PBS documentary JAZZ was yet another spark that ignited Surgal's Fire Music. Surgal doesn't mince words when talking about the acclaimed director's alleged diss of free jazz, not to mention a particular disdain for a famous trumpeter. "The whole revisionist trend being championed by Wynton Marsalis and his cronies have done everything they can to write this period of music out of history altogether, as is evidenced in the Ken Burns, otherwise very exhaustive study…JAZZ, where he really got into pretty thoroughly depicting the entire history of the jazz continuum and virtually ignored free jazz altogether. And, of course, the main consultant on that film was none other than Wynton Marsalis."
With Fire Jazz, Surgal is on a mission to rewrite that script. The film features exclusive performance footage from Peter Brötzmann and Han Bennink, Dave Burrell, Gunter Hampel and Sun Ra Arkestra maestro Marshall Allen, amongst a host of other pioneers; his close friends Moore and Cline are signed on as executive producers and Dan Braun, co-president of the Oscar-winning Submarine Entertainment, has signed on to produce as well. The film's Kickstarter drive is just shy from meeting its goal with the campaign set to end August 20. Surgal, though, says he'll remain the eternal optimist even if the financial support he needs isn't met.
"When Coltrane died, the wind when out of the sails. But what happened? Everybody started taking their own destinies into their own hands. They went underground. They soldiered on. They opened their own clubs. They had their own labels. They did their own advertising. There was no Internet, they didn't have a big critical assist, people weren't writing about them. I'll get it done some way."
[vimeo 101088819 w=500 h=375]
More information about Fire Music and its Kickstarter campaign can be found here