I first met Matt Harvey, star pitcher for The New York Mets, late on October 31st at Catch Roof. Yes, Halloween. Mr. Harvey and his fellow professional baseball buddies were cheekily disguised as the Rockford Peaches from A League of Their Own. The costume included a candy stripe dress, petite baseball cap, and, most importantly, a ratty blonde wig. I would later discover, that this is not what Mr. Harvey refers to as his "hair prime."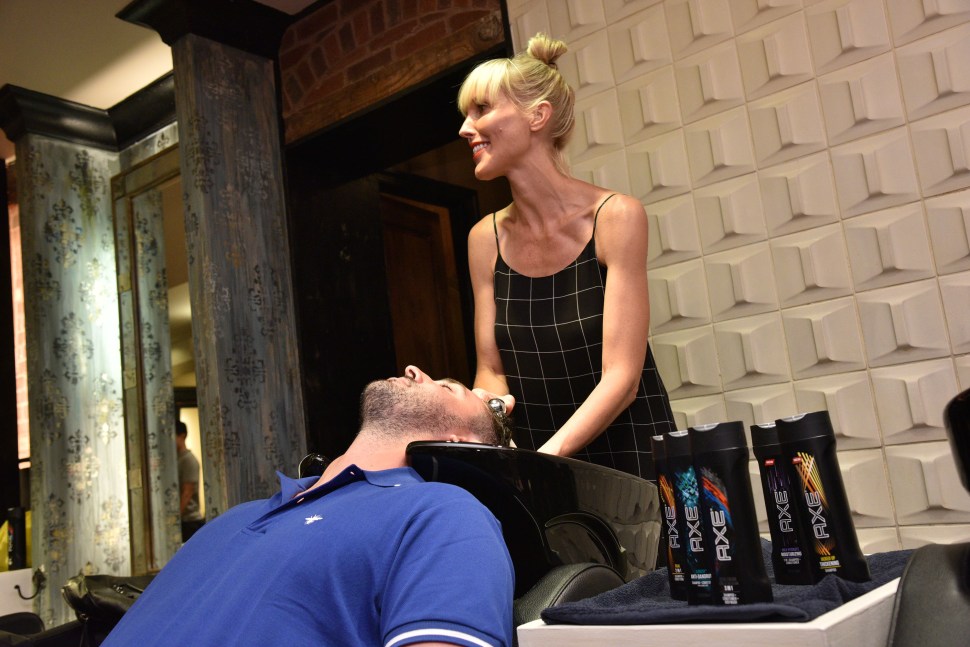 "Hair prime is when the hair looks and feels the greatest," Mr. Harvey said last night at the Chelsea Piers Gold Club lounge when we took a minute away from the driving range. "For me, I have to keep up with my teammates as much as I can. Obviously one of my good buddies Henrik [Lundqvist] has perfect hair. I don't think my hair is terrible, so it's just about keeping up with them. We wear a baseball cap all day, almost everyday too, so I have to keep it hydrated."
The evening was chock full of all things Matt Harvey, who wined and dined with us just a couple days after an awesome shut-out game against the Colorado Rockies.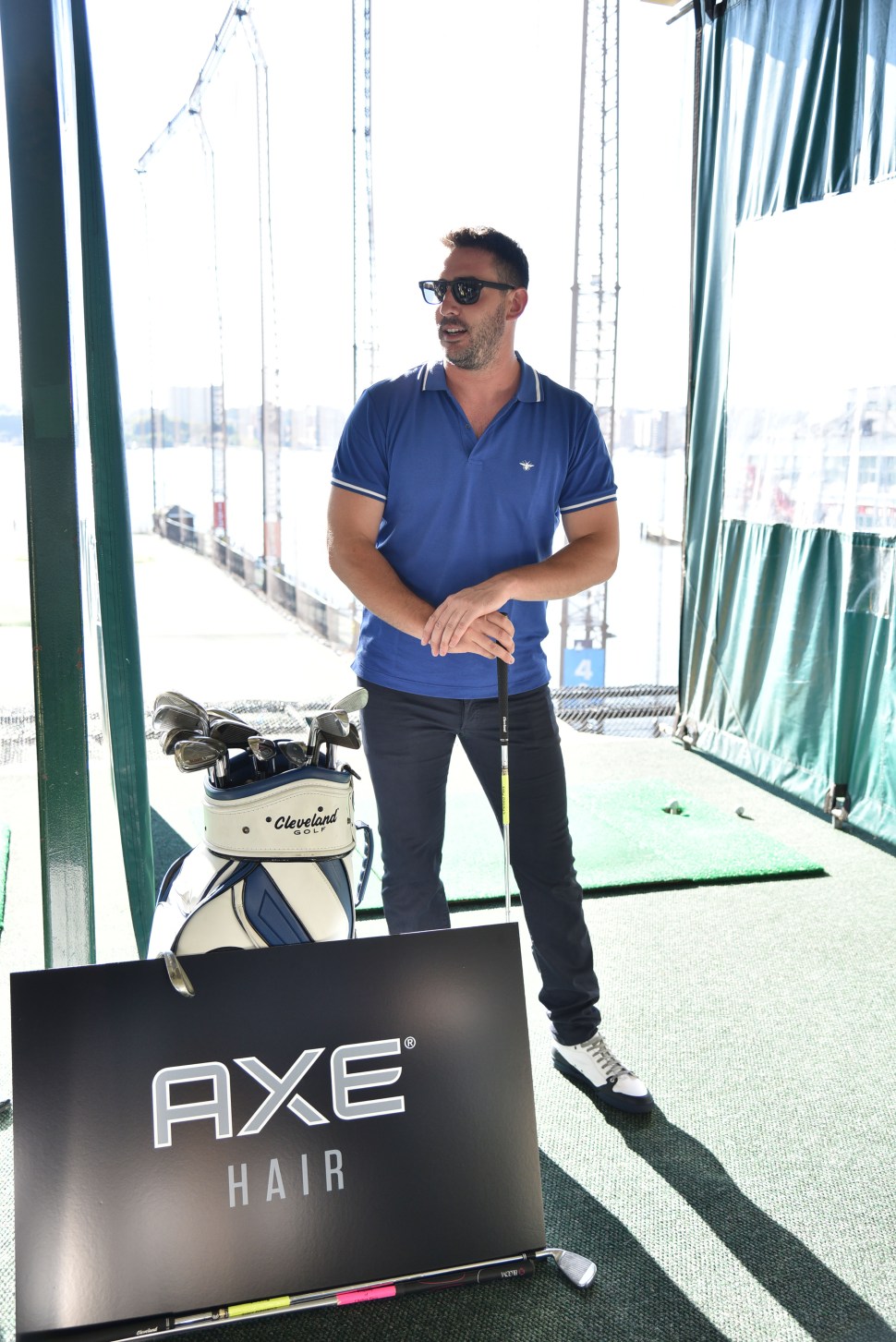 It began on the makeshift links floating on the Hudson River at Chelsea Piers, followed by an in-depth hair consultation with super stylist Amy Komorowski (She has also been tasked with taming Eddie Redmayne and Paul Rudd's temperamental locks) who proceeded to shampoo and style Mr. Harvey's hair with AXE's new collection of hair products.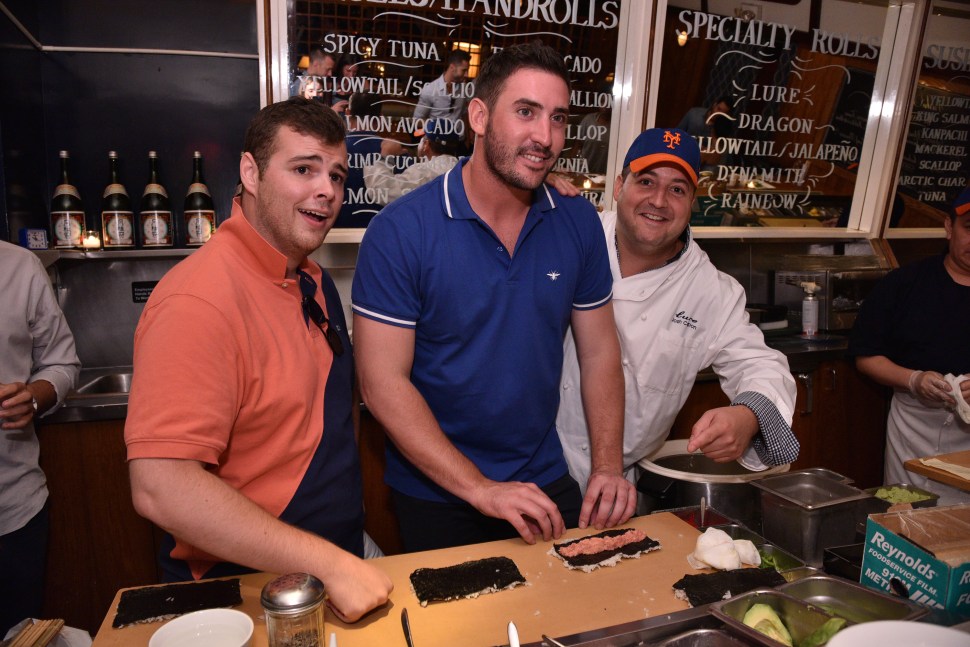 It was then on to Lure Fish Bar, one of the star athlete's favorite lunch spots which he happened upon during an afternoon roaming in Soho. Surprise appearances from Nina Dobrev, and the eatery's executive chef, Josh Capon, made the evening one to remember. The Mets ace even found his way behind the bar to roll some of the pricey rolls for himself.