Sunday is National Rum Day, and there's no better way to celebrate than with a fresh and seasonal mojito.
But before you whip out the muddler, don't. Some argue the trick to making the cocktail perfectly is to skip this step all together.
"Some people will tell you to muddle the mint, but I disagree with that," John McCarthy, bartender at Cedar Local in NYC, told the Observer. "You don't need to muddle it."
We've always been taught that muddling, and muddling correctly, is imperative. About six gentle turns of the muddler—no less, or you won't release the minty freshness. No more, or you'll infuse your drink with the bitter flavors of mud and earth. But it's too easy to mess up and can be time consuming. Mr. McCarthy recommends another way:
"The ice is going to release the aromatics for you with a really hard shake. That's how you'll get the perfect amount of mint to come out without the mud earth flavor."
His full set of directions
In your cocktail shaker, add a good white rum, fresh lime juice and simple syrup (homemade is best).

Then add 5-10 mint leaves. Use the smaller leaves for more minty-flavors and less bitterness.

Then add ice and shake "the sh*t out of it."
Here are a few twists on the classic mojito you can practice with on this boozy holiday.
1/4 cup Rum
5 oz. of Costa Rica Clementine Bai5
1/4 cup loosely packed mint
1 lime, juiced
1/4 cup club soda
Garnish with clementine slices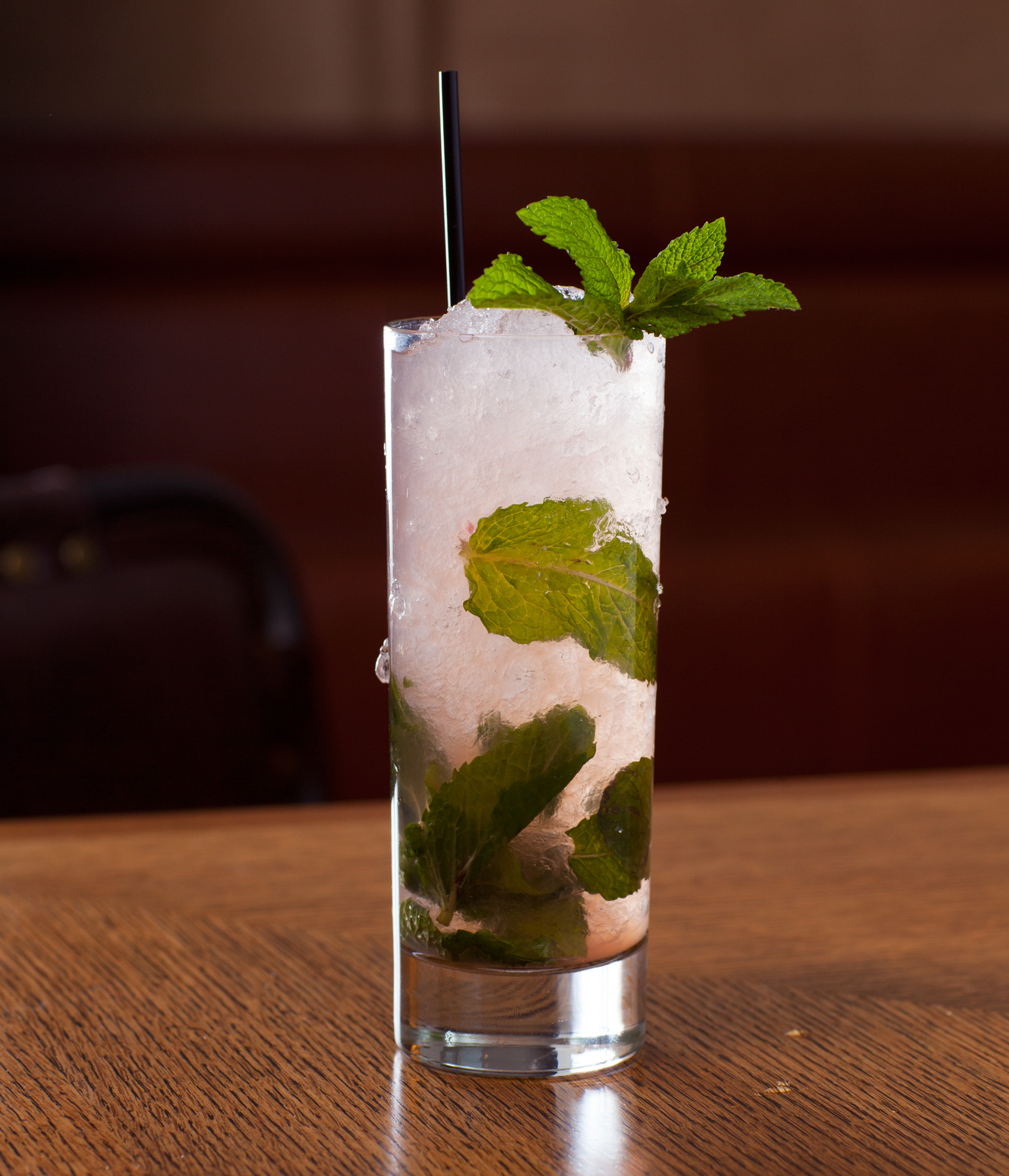 Swizzled Mojito
2 oz. Bacardi light rum
1 oz. Fresh lime juice
3/4 oz. Simple syrup
1 dash Angostura bitters
2 dash Peychaud bitters
Garnish with mint leaves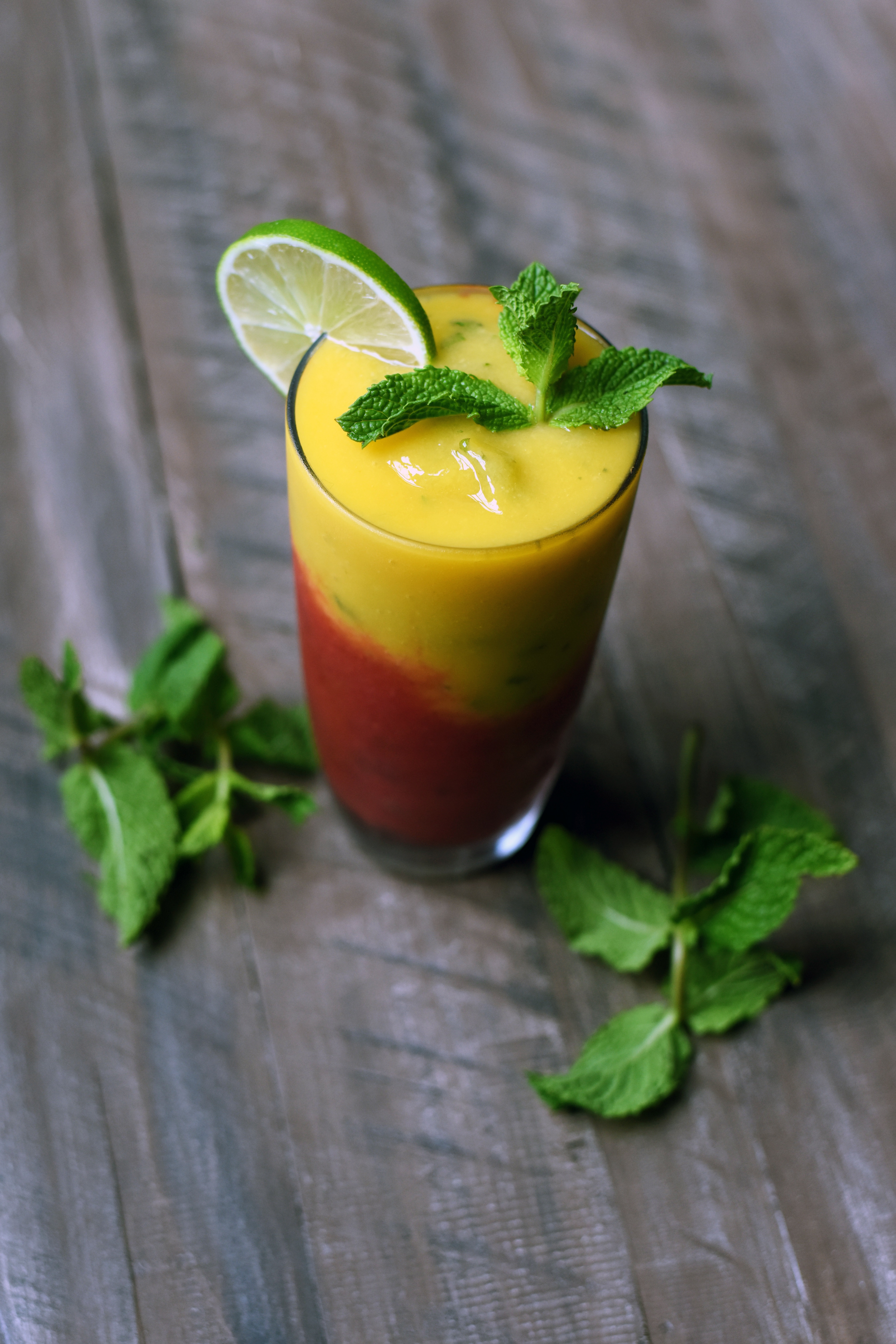 Peachberry Sunset Mojito
5 oz of Panama Peach Bai5
1/4 cup rum, divided
Juice of a lime, divided
1/4 cup mint, loosely packed, divided
1/2 cup frozen ripe strawberries
1/2 cup frozen ripe peaches
Peanut Butter Mojito 
1.5 oz. Cana Brava white rum
1/2 oz. Aged Agricole Rhum
2 Large lemon wedges
3 Pure cane sugar cubes
4 Large mint leaves
1 Full bar spoon powdered peanut butter
Club soda
Garnish with mint leaves
Garden Mojito
1.5 oz. Brugal Extra Dry Rum
1.5 oz. Dolin Dry Vermouth
1/2 oz. Simple Syrup
3/4 oz. Fresh lemon juice
4 cucumber slices
6 cilantro leaves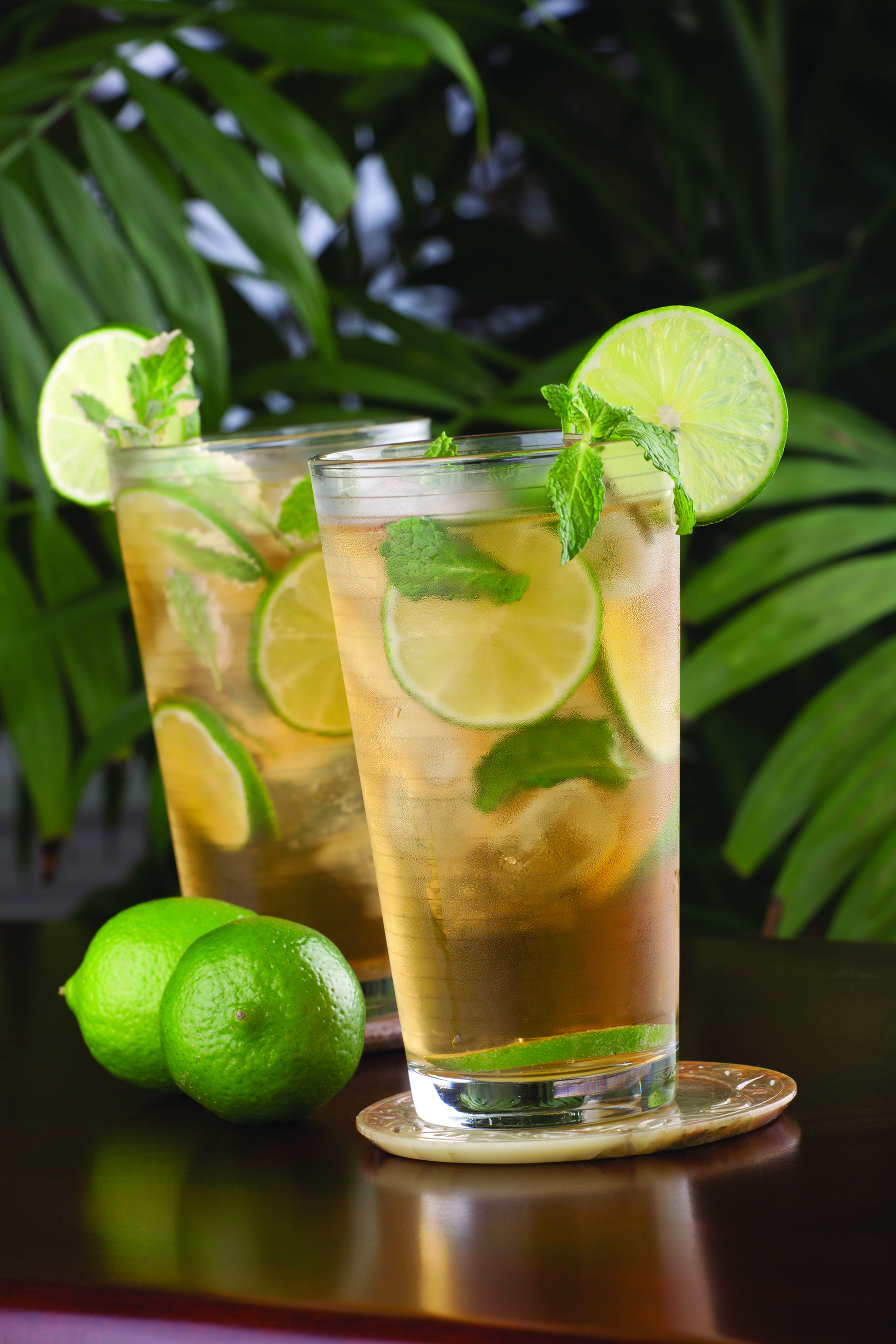 Sugar Island 
1 oz. Sugar Island spiced rum
1 oz. lime juice
1.2 oz. Tres Agaves Cocktail Ready Agave Nectar
6-8 mint leaves
2 dashes angostura bitters