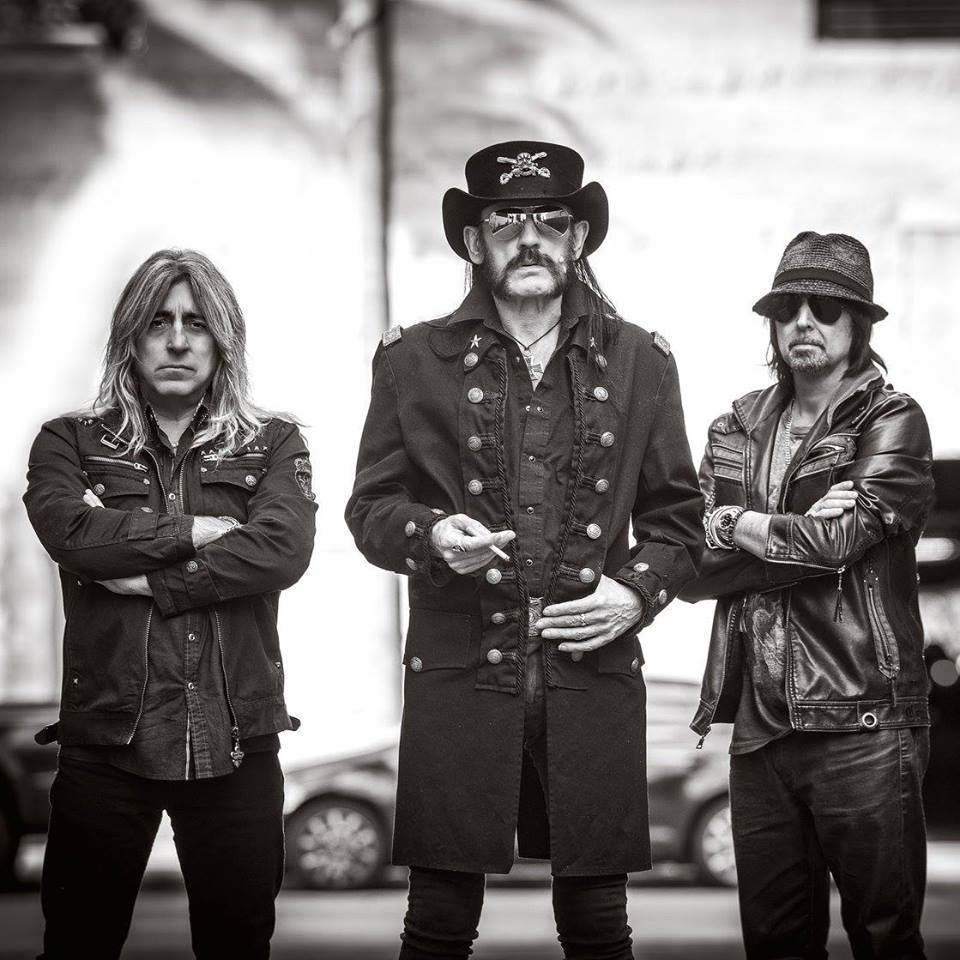 Keith Richards has nothing on Lemmy Kilmister. The pair of infamous Brit rockers are notorious for their heavy partying, wearing their years and beers in creased faces and whiskey-soaked voices. But the Motorhead singer and bassist, who turns 70 this Christmas Eve, still purveys manic, speedy blues-garage rock (he doesn't like the term "metal" for his band) on the road, in the recording studio—and at sea, on his Motorboat cruise. And he remains unrepentant.
'I like a drink, you know. I'm from the North of England, it's a great tradition up there.'
On the phone from his West Hollywood apartment, Lemmy's health scare of late '13/early '14—fatigue and heart issues that had him hospitalized—is a thing of the past, though not without consequence. To wit: Instead of sobriety, Lemmy merely put a kibosh on the Jack Daniels and Cokes and switched to vodka and orange juice. With his doctor's approval? "I didn't tell him. I don't want to ruin his day, you know?" chortles Lemmy. "I like a drink, you know. I'm from the North of England, it's a great tradition up there."
Lemmy himself is a tradition in rock and roll since the '60s. He roadied for Jimi Hendrix, then joined influential prog-rock band Hawkwind, who are still active today, despite booting Lemmy in 1975 for the drug use that partially inspired the title of his 2002 autobiography, White Line Fever.
But it's with Motorhead, formed in 1975—and with the longtime lineup of guitarist Phil Campbell and drummer Mikkey Dee—where he's become the grouchily lovable and always entertaining father figure to a generation of fans and peers.
Bad Magic, the band's latest, is its 22nd studio album. But Motorhead don't look back before moving forward, as Lemmy explains, because, "if we did we'd never do another album. I mean, if we'd looked at Iron Fist—it was produced very strangely and it went on and on like a fucking nightmare. I didn't want to do that again."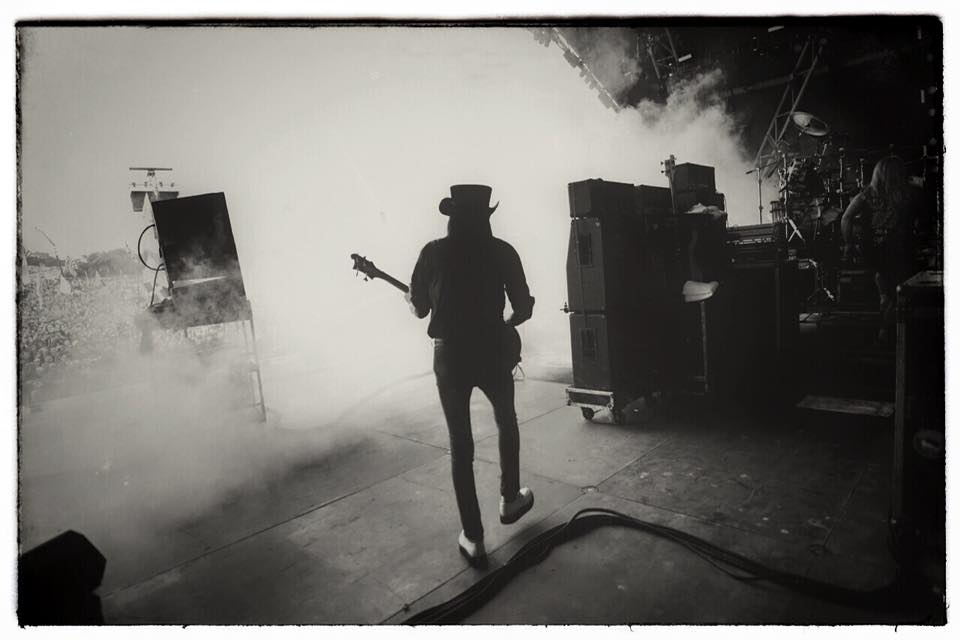 Fans of Motorhead's oeuvre will be pleased by Bad Magic: "We always sound the same," Lemmy states. "We had five days rehearsal and we went in the studio; I always write the words in the studio anyway. [Lyrically] I'm good at putting my head in someone else's troubles. Since we always change things, it's best to be in the studio right away. It might cost a bit more, but that's O.K.; we ain't in there for long."
Titles give a clue to Lemmy's educated fascination with history, especially World War II. To wit: "Victory or Die," "Tell Me Who to Kill" and "When the Sky Comes Looking for You." Also on Bad Magic is a version of the Stones' "Sympathy for the Devil," which was suggested by wrestler Triple H, a longtime pal of Lemmy's. "I keep having mental visions of Jagger stalking around the room, going, 'How dare they be better than us,' and I like that, you know," the frontman says with a cackle.
'I'm 70, what the hell, what do you want out of life? I've made it. Do you want to stay alive until you're 104 and be miserable with gut pains and headaches and the slow deterioration of your body? Fuck that trip.'
If his seemingly iron constitution is finally showing some cracks, Lemmy forges on. "It's funny, old age, how it sneaks up on you," he says thoughtfully. "One year your feet hurt if you walk a lot. The next year your feet hurt anyway. And the year after that, you have to take pills for the pain. It creeps up, if you don't die young and leave a beautiful corpse, which was a long time ago for me…"
In good moments, on quiet days, he feels 26. On others? "If I'm moving around, I feel like 107." That said, onstage he's ageless. And pain-free. "That's about the only place where your pain leaves you. Then, by the encore, the pain starts rearing its little head and by the time you get off stage, it's back. But it does make you feel better, for sure."
Self-deprecating and frank, the last of the real rockers is still not immune to worry. Initially, he jokes of his fears: "Being caught with my trousers down with a young girl." Turning serious, he muses, "An ideal life is one from which all stress has been removed. Money helps, but I don't know how much I want to rely on it. I just want to be safe," he finally says. "I don't want to have to go back to being broke again. Now that I've said that I'm sure that I will." He laughs ruefully.
Still, he's planning to play "Ace of Spades" until he can't anymore. And if quitting every bad habit would prolong his life; no thanks. "I'd cut it down, but I wouldn't stop. Because… I'm 70, what the hell, what do you want out of life? I've made it. Do you want to stay alive until you're 104 and be miserable with gut pains and headaches and the slow deterioration of your body? Fuck that trip."
So, isn't there anything left on his bucket list? Lemmy, ever quick with a retort, quips: "Bucket list? Hah. I don't even have a bucket."
[youtube https://www.youtube.com/watch?v=4hNQxMqZLbM&w=420&h=315]