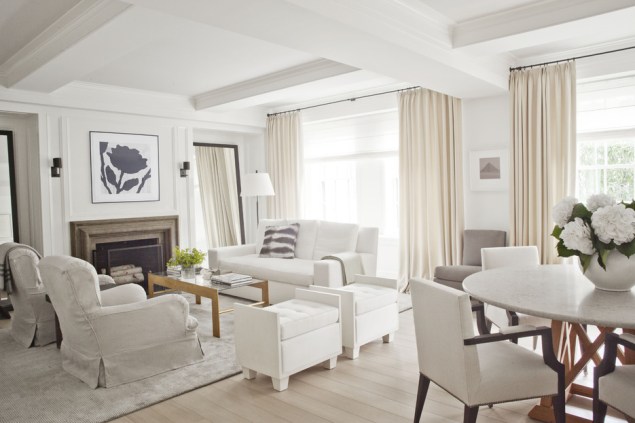 Theater heir Eric Nederlander's ex-wife has picked up a new maisonette on the Upper East Side.
Lindsey Kupferman, whose divorce and custody battles with her ex (the son of legendary Broadway theater owner and producer Robert Nederlander) were widely publicized, paid $7.32 million for the maisonette at 141 East 88th Street.
Mr. Nederlander hasn't had the best luck when it comes to wives—he was infamously dumped by Jessica Sklar just a few weeks after they had returned from their honeymoon, when she left him for her future husband Jerry Seinfeld.
Ms. Kupferman still owns the Meatpacking District triplex she previously shared with Mr. Nederlander and their young daughter, and in 2013 Mr. Nederlander was ordered to pay his ex $1.5 million to keep the apartment from going into foreclosure.
But Ms. Kupferman seems to have felt it was time to move on—the apartment at 345 West 13th Street is currently on the market for $6.75 million. Philip House, meanwhile, which takes up an entire block on Lexington Avenue between 88th and 89th Streets, is definitely in a more family-friendly neighborhood than her Meatpacking District digs.
The 3,253 square foot apartment on the Upper East Side was listed for $7.25 million, so Ms. Kupferman paid a tad over the asking price, but she did snag the last of the maisonettes at Philip House, which means her new pad has a direct entrance off of the building lobby and private outdoor space.
The four-bedroom, 3.5-bath apartment in the prewar rental-condo conversion's interiors were designed by Victoria Hagan, using a "luxurious palette of honest materials such as honed stone, natural wood, and fine marble." The listing, held by Robert McCain at Stribling, adds that the layout is "thoughtfully configured and opened up to allow greater natural light."