It's pretty clear that the Observer is sadly mourning the end of summer, especially from a style perspective. We have already discussed the perfect end-of-summer bathing suit and 10 pairs of denim shorts that are heat-wave approved, while still being classy. The final summery item we'd like to recommend? A pair of authentic Greek sandals.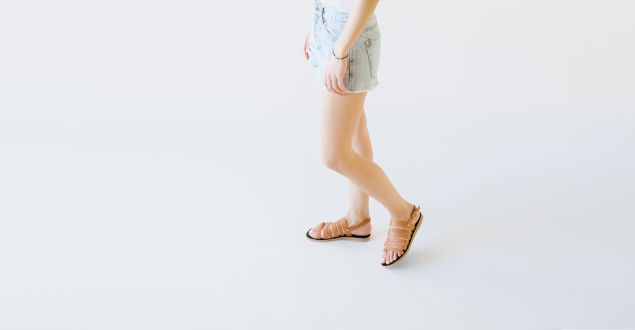 Enter Deno and Alex Mantas, the brothers who started the Kyma label. Born in Dallas, Texas, but now based in Greece, the design duo remain dedicated to keeping their range of strappy-but-flat footwear in line with the traditional approach to sandals. Deno, the brand's general manager explained: "The Greek sandal is a well known concept on its own, meaning that once you hear the term you know what it is. Staying true to that concept our sandals are made of leather, from top to bottom."
Also adding a touch of nationalism to their shoes is a blue sole, which Deno notes is a "identity" of the brand, signifying the ocean that the Greek isles share. That is in addition to naming each of the shoe styles after a different island. Alex, the brand's designer travels to each of the islands as a form of research. "He visits each [island], he takes photos, he makes videos, he meets the people and after he soaks it all in he puts it all in his sandals designs," said Deno.
But building a thriving business in the flailing Greek economy isn't a simple feat, and one that the Mantas aren't afraid to admit. They cite close ties to the United States, as well as their American citizenship, as a vital part of keeping their business afloat. They look towards similar business models to offer them a bit of guidance. "We have followed the example of others, who saw Greece's new reality as wake up call, and invested in their own abilities whether in areas like farming, or production of dairy products (who doesn't know Greek yogurt?), or production of handmade jewelry/accessories," Deno explained via email.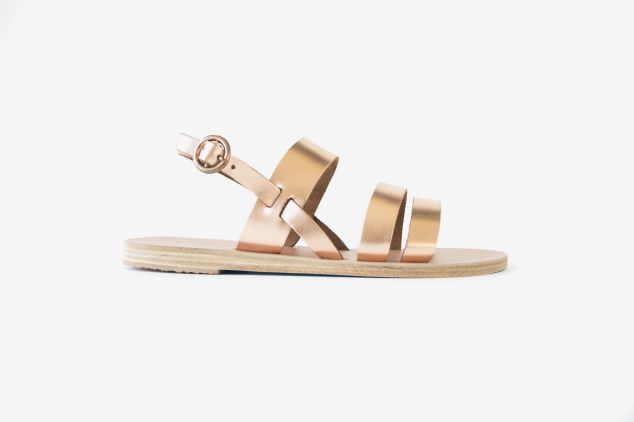 And while it might not be smooth sailing for this footwear brand, but they have quite a sunny approach to their situation. As Deno cheerily noted: "It now seems fitting that Kyma in Greek means 'wave!'"