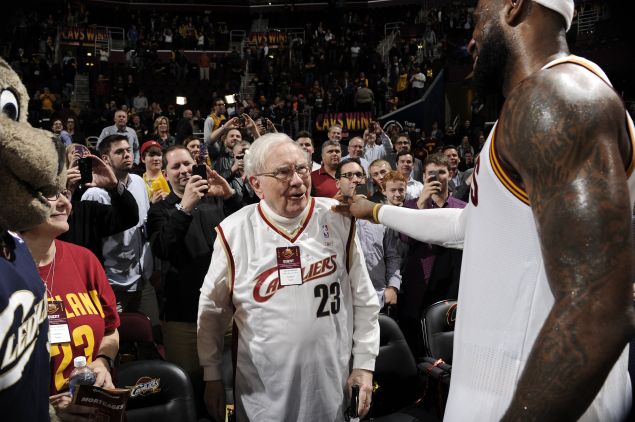 The financial journalist William Green has covered Warren Buffett for some 20 years. Back in May, he wrote a story for the Observer summarizing the ten quotes from Warren Buffett that have most resonated with him over the years.
This week, world markets have experienced their worst turmoil in decades. The Dow Jones has lost 11% of its value over six straight down days and more than $2 trillion in market cap has simply vanished from US Stocks.
That's got us thinking about one of Mr. Buffett's quotes that has inspired and instructed over the years: "Predicting rain doesn't count. Building arks does." As Mr. Green details, the "Oracle of Omaha" has a long history of preparing for a rainy day.
Mr. Buffett's enduring success is built on one remarkably important concept. He once declared: "We believe this margin-of-safety principle, so strongly emphasized by Ben Graham, to be the cornerstone of investment success." In a 1995 speech, he explained that having a "margin of safety" means "always building a 15,000-pound bridge if you're going to be driving a 10,000-pound truck across it."
This isn't just idle speculation. Part of Mr. Buffett's genius has come in the form of resisting the temptation to break with his philosophy, even when others seem to be making easy fortunes. In the late 80's, Michael Milken seemed to be almost literally printing money by issuing high-yield debt to finance corporate takeovers. For Mr. Buffett, whose Berkshire Hathaway consists of companies acquired at good prices, the temptation must have been strong.
Instead, according to James Stewart's masterpiece, Den of Thieves, Mr. Buffett "warned repeatedly of the perils of junk bonds." According to the book, Mr. Buffett, whose company owns Geico Insurance, offered an analogy as simple as the one about the ark: "When you insure substandard drivers, you get paid more than when you insure standard drivers. Some have done very well doing that and some have gotten killed."
According to Mr. Green, who profiled Mr. Buffett and his longtime investing partner Charlie Munger in his new book, The Great Minds of Investing, Mr. Buffett's entire foundation is built on that concept of leaving some squish in case things go against your plans. "Margin of safety," Mr. Buffett says, means "always building a 15,000-pound bridge if you're going to be driving a 10,000-pound truck across it."
READ I've Followed Warren Buffett for Decades and Keep Coming Back to These 10 Quotes