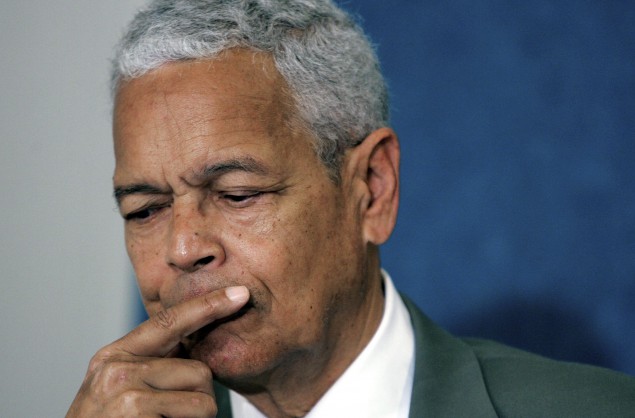 I grew up in the Jim Crow South in Charlotte, N.C. When I was very young—14 years old—I served as an au pair for a week for the summer meeting of the Southern Christian Leadership Conference in Montreat, N.C., in the Blue Ridge Mountains, at the Presbyterian Conference Center. Montreat was also home to Billy and Ruth Graham. A very spiritual place. It's where Julian Bond taught me how to wash dishes.
1968 was a year I will never forget and forms me to this day. Dr. Martin Luther King, Jr., had been murdered in April, shortly after the assassination of Robert F. Kennedy. Eugene McCarthy was running for President, so my sisters and I volunteered that summer at the McCarthy Headquarters in Charlotte, to help try to end the Vietnam War. It was an integrated campaign, including Julius Chambers. Something new in town.
Through the McCarthy campaign, I got myself to the SCLC summer conference in Montreat as an au pair to take care of the attendees' children, make beds, etc. I got assigned to Julian Bond's cabin the first day. He was listening to Roberta Flack. He was impossibly charismatic and sophisticated, even to a privileged private school girl from Charlotte. I could barely speak. He waved to me to do the dishes. I was confused. I had never been someplace without a dishwasher. The poor man rolled his eyes, and taught me how to wash dishes. I don't think he could fathom how completely incompetent I was. I have never forgotten the disbelieving look he gave me as he showed me how to fill the sink with water and soap, plunge my arms in and scrub. I was so humiliated, I have been an all-star dishwasher/cleaner upper ever since. What a great gift.
Elisabeth DeMarse is the Chairman and CEO of TheStreet.com.