FRIDAY, AUGUST 14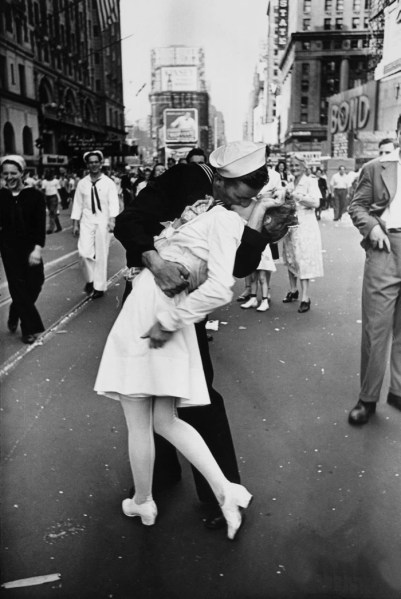 Performance: "2015 Times Square Kiss-In" at Times Square Arts
It's been five years since the last Times Square Kiss-In, which is a slobbery celebration of the famous LIFE Magazine cover that celebrated the end of World War II with the famous image of a sailor kissing his dame. Hit the heart of Manhattan for this mass re-enactment of Alfred Eisenstaedt's famous photograph of the V-J Day victory kiss between an American sailor and a nurse, who, it turns out, may not have actually wanted to be kissed at all.
Times Square Arts, 43rd St. & Broadway, New York, 11 a.m., registration required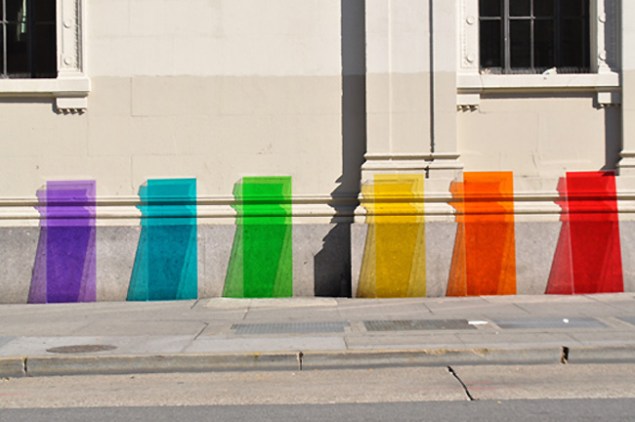 Tour: "MetFridays Artists on Artworks: Jessica Houston" at the Metropolitan Museum of Art
As part of the series "Artists on Artworks," in which artists discuss work in the Met's collection that has influenced his or her own, Jessica Houston takes visitors on a "color walk" through the museum. Known for her pieces that utilize color and light to explore questions of perception, Ms. Houston starts the tour with a blue, two-inch-tall sculpture of an Egyptian god and ends it with Ellsworth Kelly's Spectrum V, a series of 13 vivid yet monochromatic paintings.
The Metropolitan Museum of Art, 1000 Fifth Avenue, New York, 6:30-7:30 p.m., free with museum admission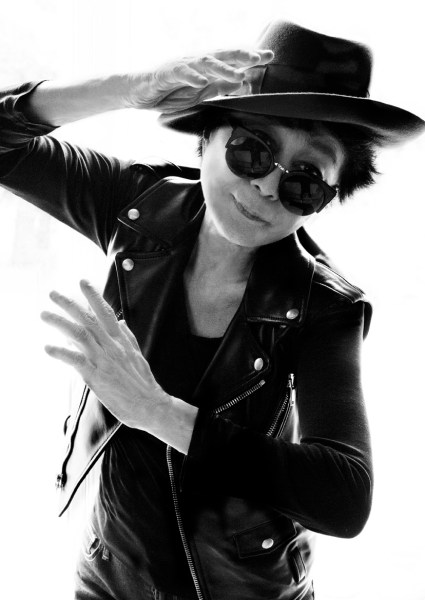 Performance: "An Evening with Yoko Ono Plastic Ono Band" at MoMA
In conjunction with the exhibition Yoko Ono: One Woman Show, 1960–1971, MoMA presents a concert by Plastic Ono Band, which was originally formed by John Lennon and Yoko Ono in 1969 as a vehicle for their collaborative and solo projects. Take some time before the performance to view the exhibition, which features her early contributions to Conceptual art and Fluxus, the 1960s' anti-art movement.
Museum of Modern Art, 11 West 53 Street, New York, 7:30 p.m., $65
SATURDAY, AUGUST 15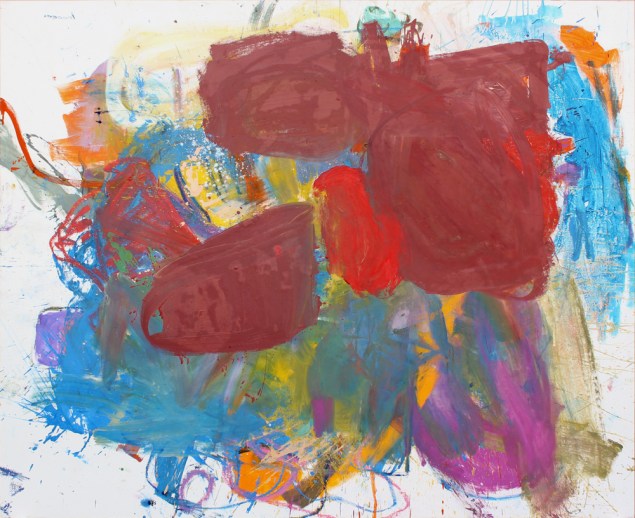 Opening: "Anke Weyer" at Harper's Books
This Hamptons bookshop, which focuses on rare and hard to find art tomes, has been putting on some excellent shows of late, culminating with a stunning show of large-scale abstractions on both canvas and paper by this German-born, Brooklyn-based artist. So if you're heading "out east," make sure to pick up a nice rosé and take a relaxing stroll by the seashore, but don't forget to check out this show.
Harper's Books, 87 Newtown Lane, East Hampton, 6-8 p.m.
Opening: Conor Backman at Retrospective
It's August, so if you're not tooling around East Hampton in your soft-top Beamer, it probably means you've gone for a jaunt upstate. If that's the case you should really take in this show of new paintings by "trompe l'oeil master" Conor Backman.  Mixing the local flavor of the Hudson Valley and the history of 19th century french painting, Mr. Backman is at the top of his game here, even utilizing real paint cans within some of his deftly painted compositions—with surprising success.
Retrospective, 727 Warren Street, Hudson, New York, 6-8 p.m.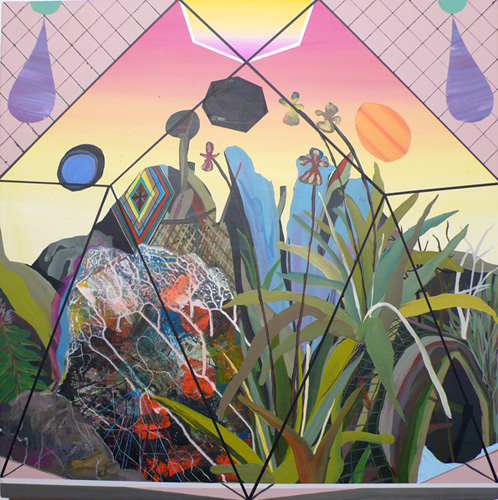 Opening: "Strangers Forming a Group Waiting To Kiss" at Motel
This massive group show in deepest Brooklyn will include 50 paintings by 50 artists, proving that painting is, well… around. It's the kind of show where you can practically smell the ambition, as a throng of newbies start forging the path towards their art dreams. Why not be one of the ones who caught these future cynical mid-career artists at their beginnings?
Motel Gallery, 1078 DeKalb Avenue, Brooklyn, 7-10 p.m.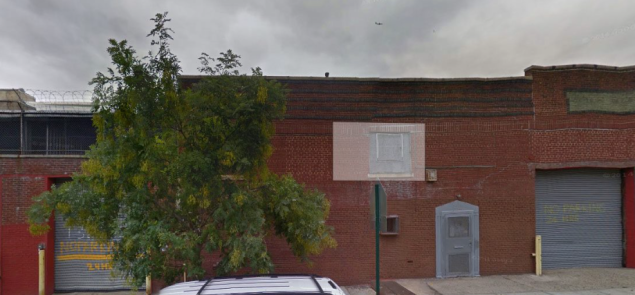 "Lesser Deities of Summer" at Underdonk
Brought to you by curator/artist couple Kari Adelaide and Max Razdow, this show is a little less crowded and a bit more "name" than Motel's, but should still offer the same cheap beer and hipster hair. The show is loosely based on the idea of devotional objects, and stud sculptor Nick van Woert seems to fit the bill perfectly. Other artists include Jesse Bransford, Saya Woolfalk, and Evie Falci.
Underdonk, 1329 Willoughby Avenue, Brooklyn, 7-10 p.m.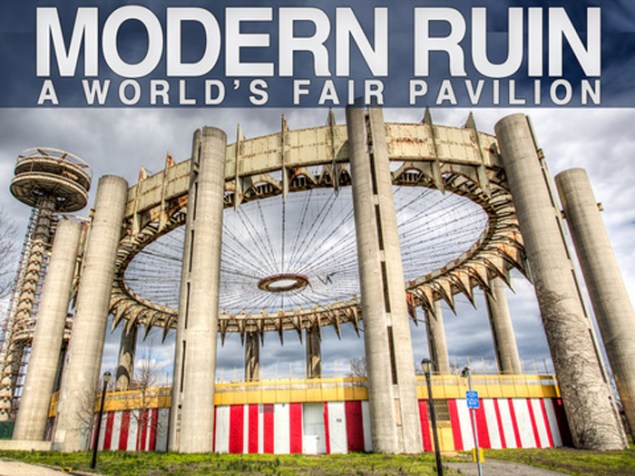 Screening: "Modern Ruin: A World's Fair Pavilion" at the Queens Museum
Matthew Silva's documentary film tells the story of Philip Johnson's New York State Pavilion, which had been one of the most celebrated structures of the 1964-65 New York World's Fair in Flushing Meadow, Queens, but now sits in ruin. Old film footage shows the pavilion in its glory during the fair, a hot spot with rock concerts in the late '60s and a roller rink in the '70s, before it fell into neglect. The film ends on a high note as government agencies promise funds toward the rehabilitation of the building.
Queens Museum, New York City Building, Flushing Meadows Corona Park, Queens, 3-5 p.m., free with museum admission
Opening: "First Person View" at the Knockdown Center
We've seen artist-controlled drones that paint graffiti become sensations in the art world so why not a show where a drone has to navigate an exhibition of artists' work out to challenge the 21st century flying machine's navigational skills? Leo Gibbs and Lyoudmila Milanova's work may get destroyed, while visual and performance artist Cara Francis operates the drone.
Knockdown Center, 52-19 Flushing Avenue, Queens, 5-8 p.m.
SUNDAY, AUGUST 16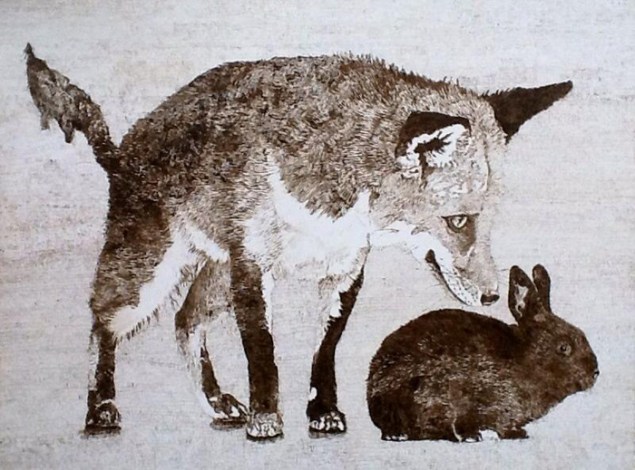 Opening: "Ever Blanco Valverde: The Innocents" at Chashama 266 Gallery
A talented emerging artist who hails from Costa Rica, the New Jersey-based Ever Blanco Valverde brings some of his homeland's love of nature to this show of animal imagery at Chashama. Mr. Valverde's paintings depict animals engaged in human activities—a fox just hanging out with a rabbit or a baby chick, and mother and son dolphins cuddling in the deep seas.
Chashama 266 Gallery, 266 West 37 Street, New York, 4-6 p.m.
MONDAY, AUGUST 17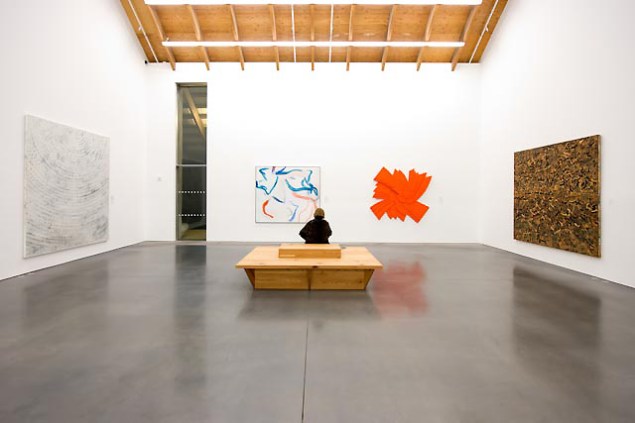 Workshop: "Meditation Mondays with Julie Sacks" at the Parrish Art Museum
One of two weekly programs that the Parrish offers to calm the mind to allow for a deeper understanding and appreciation of art, these sessions with Vedic Meditation teacher Julie Sacks encourages participants to look within while focusing on an artwork that elicits a positive emotional response. Attendees select a piece from the collection during a walk-through the galleries and then recall it during a 15-minute seated meditation.
Parrish Art Museum, 279 Montauk Highway, Water Mill, 9:30 a.m., $10, Space is limited, advance reservations recommended.