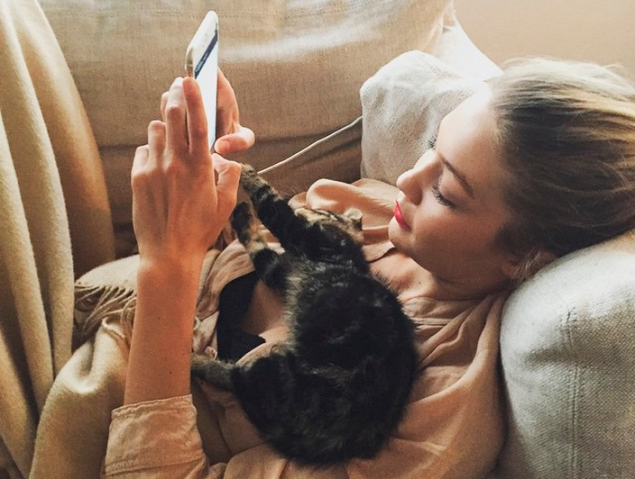 Models may pose with exquisite jewelry, luxury handbags and designer garments. But perhaps the best accessory of all is not diamonds, leather or silk, but rather something more… cute and fuzzy.
When scrolling through the Instagram feeds of today's top models, one is hard-pressed not to find photos with pets. Be they Italian greyhounds or fluffy white kittens, adorable pets make frequent appearances in the selfies and other artfully-filtered photos of fashion's leading ladies. Is it because models' a-typical schedules are better suited to pet ownership? Or because working out is way more fun when they can bring a dog on an outdoor run? Or because a yawning kitten simply makes any photo more like-able?
We do not know the answer, but one thing is certain: We cannot stop looking at these adorable pet-filled photos.
Perhaps Instagram's most famous fashion pets are Norm and Bambi Jenner, the dogs belonging to Kylie Jenner. The two—who have appeared on Keeping Up With the Kardashians—are so famous, they even have their own Instagram account.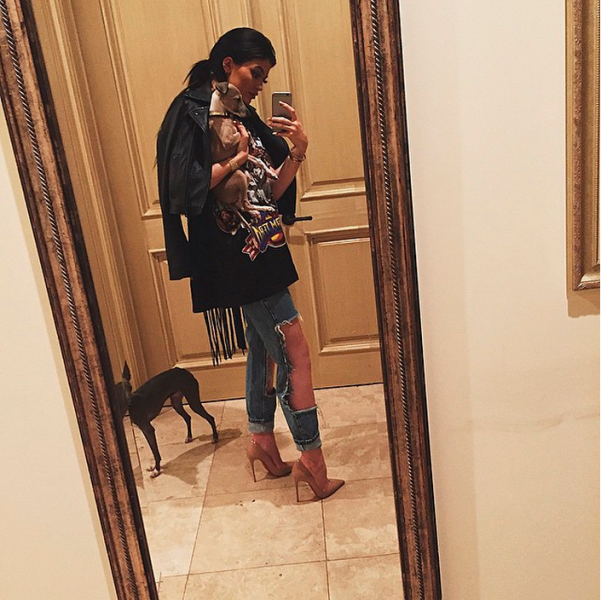 Norm Jenner is also no stranger to photo shoots with other members of the Kardashian-Jenner brood, including Kylie's big sisters Kendall and Kourtney.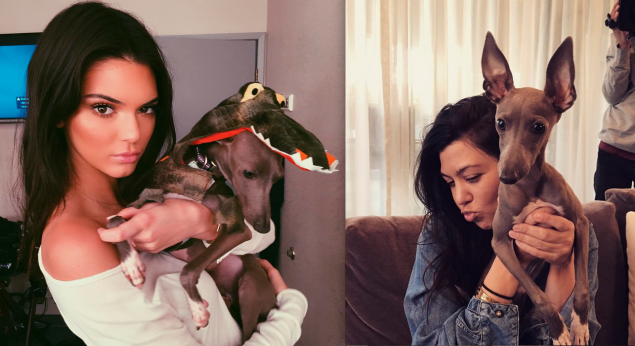 Even model Maddie Johnsonn borrowed a very majestic-looking Norm for a quick pic.
We have written before about Cleo, the kitten adopted by Gigi Hadid. Also boasting her very own Instagram account, this fabulous feline might soon be as big a social media sensation as her mama.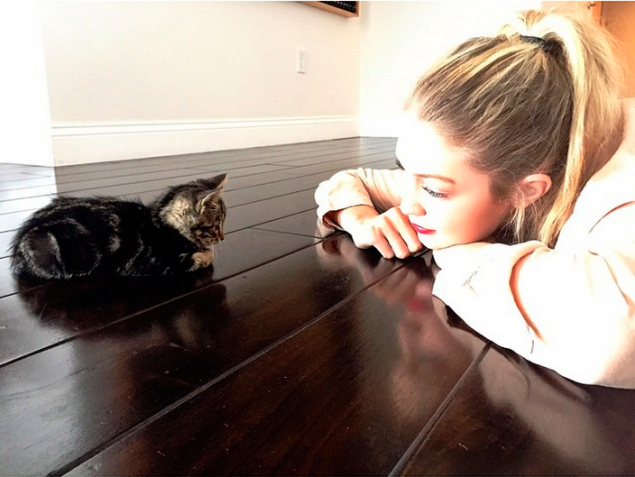 Karlie Kloss is a pet owner, too—and evidently expects said pet to live up to her exacting beauty standards. The Victoria's Secret model recently Instagrammed a video of her blow-drying her dog's hair—fur?—after a bath.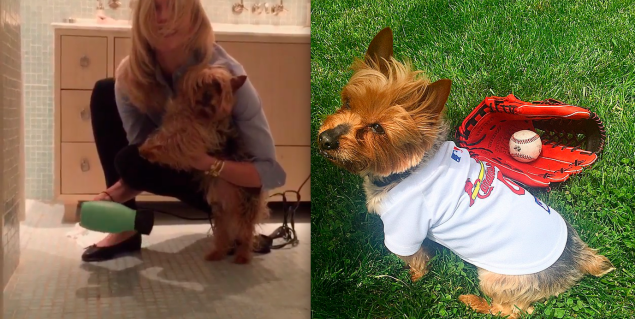 Ms. Kloss is not alone; fellow Victoria's Secret model Martha Hunt also has a canine friend.
The pup seems pretty cool—except when he's blatantly interested in stealing food.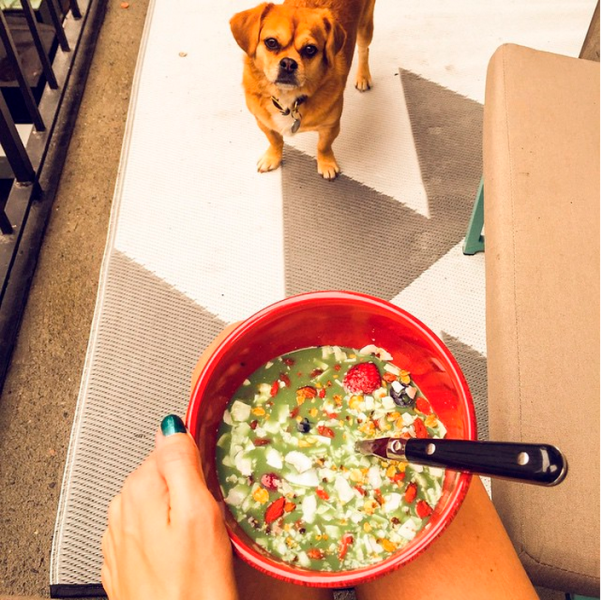 Ireland Baldwin's pet husky, Elvis, is a regular star on the model's Instagram feed. Ms. Baldwin recently posted some artsy black-and-white images of her and Elvis posing on the beach.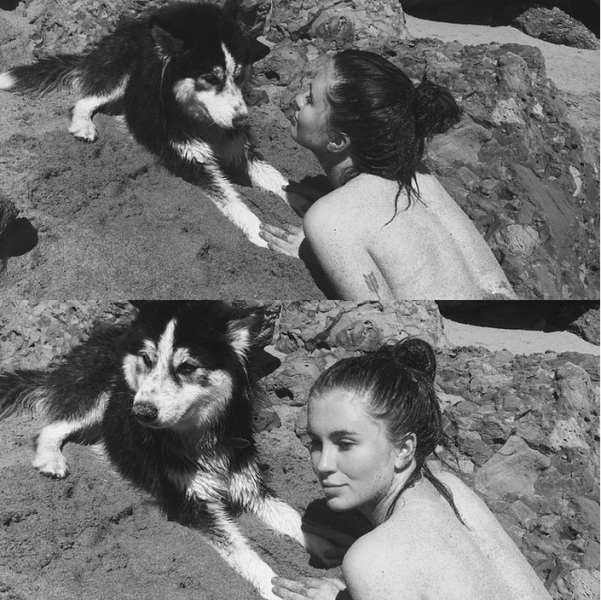 And who could forget Instagram's other favorite kitten, Olivia Benson, the sweet white fluffball belonging to Taylor Swift? We know Ms. Swift is not technically a model, but hey, she is on the cover of Vanity Fair's September issue.