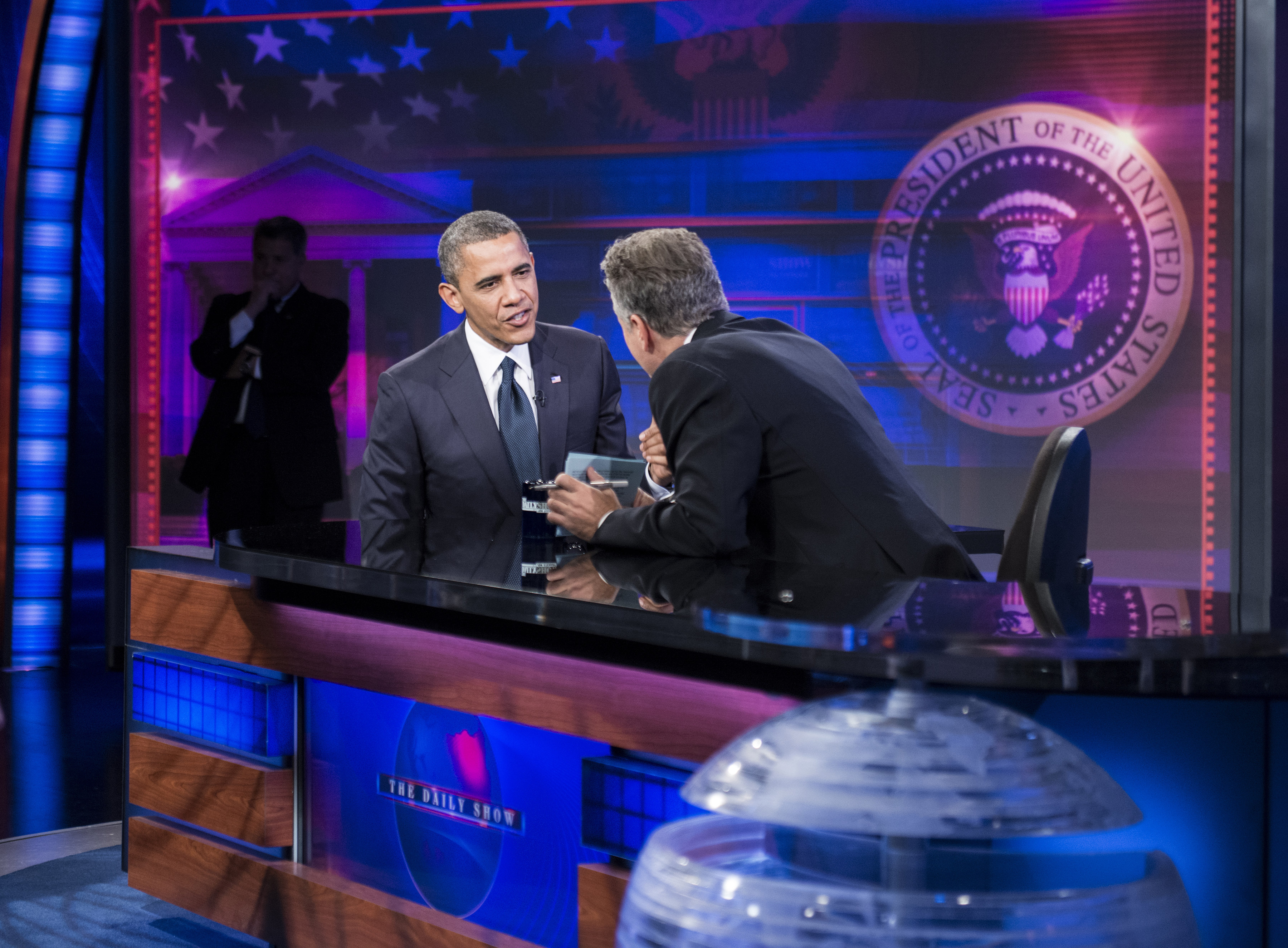 The Internet really, really wants Jon Stewart to moderate a 2016 Presidential debate.
A petition encouraging the recently retired host of The Daily Show to moderate an election debate has surfaced on Change.org. So far, more than 90,000 people have penned their names in support
"Over the last 16 years, Jon Stewart has played an influential and iconic role in covering US politics and media. We believe he should continue that tradition as a moderator at one of the 2016 Presidential Debates," the online petition reads.
SEE ALSO: #JonVoyage: Twitter Is In Literal Tears Over Jon Stewart's 'Daily Show' Departure
The petition includes some legitimate reasons, touting Mr. Stewart as the perfect moderator because, according to a recent Reuters/Ipsos poll, 52.1 percent of respondents agree that he "generally shares [their] view of the world" on "some or most issues."
He certainly has the experience to boot. According to the petition, Mr. Stewart has interviewed 15 heads of state, 22 members of the United States Cabinet, 32 members of the United States Senate, 7 members of the United States House of Representatives and scores of other national and international political leaders.
Mr. Stewart has yet to respond to his fans' plea, but we're thinking he doesn't want to come out of retirement just yet.