With August reaching a close, it's nearing time switch up the cocktail regimen.
Light, fruity and farm fresh are the best types of summer drinks, but these sorts of cocktails aren't as fall-friendly as the spiked ciders and pumpkin beverages that make us feel warm and fuzzy inside. While it will soon be time to opt for such fall drinks, there is still time to savor watermelon and other summer drink ingredients before the season changes.
So whip up one last cocktail meant to do nothing but quench the thirst of a hot August day. The best way to create something this refreshing is certainly to add a little spritz, so here are a few wine cocktails for a final nod to summer drinking.
SKYY Barcraft White Sangria Cooler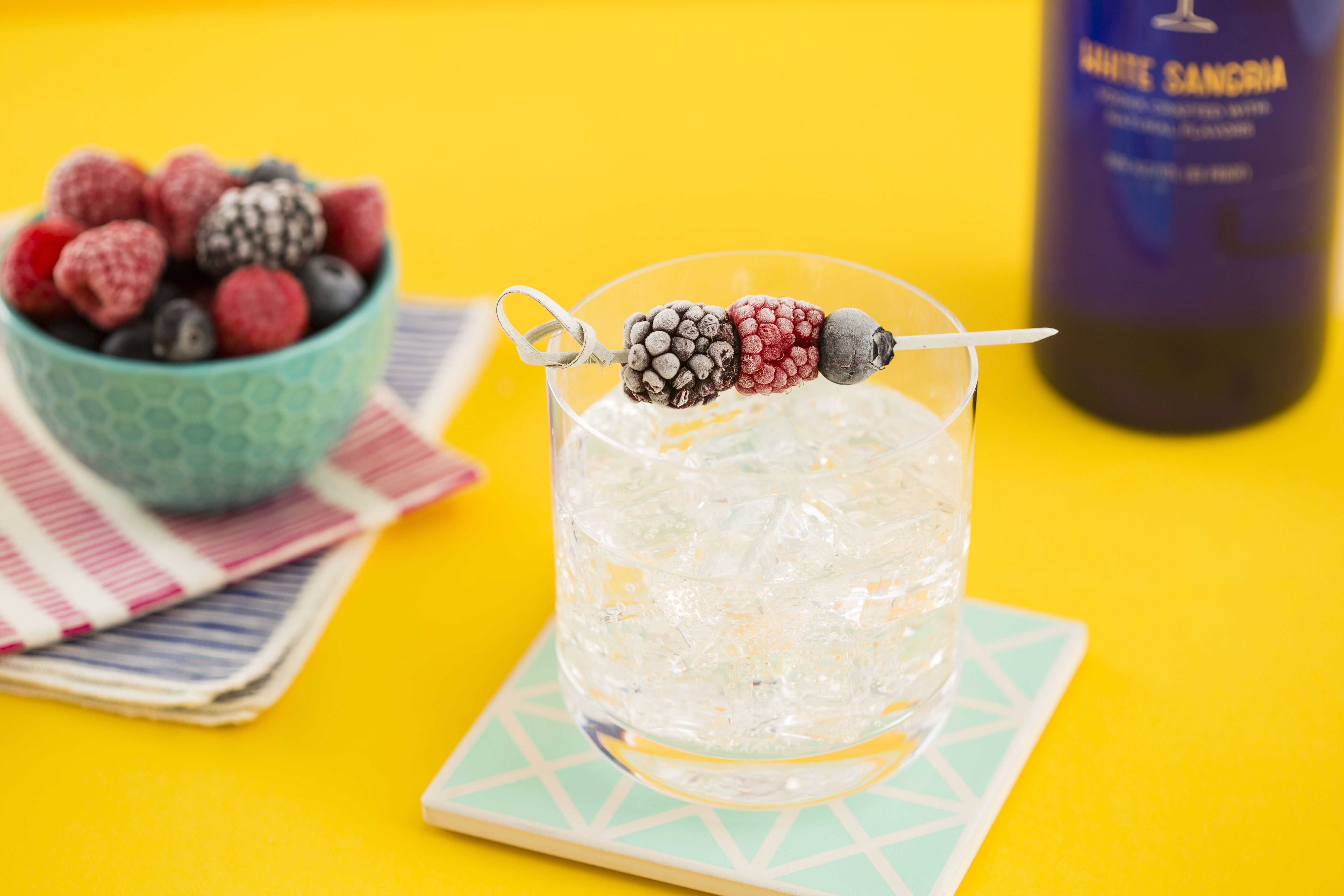 3 oz. SKYY Barcraft White Sangria
3 oz. San Pellegrino Pompelmo, prosecco or sparkling Wine
Fill a 10 oz. Highball glass or Collins glass with ice. Add SKYY Barcraft White Sangria, San Pellegrino Pompelmo, stir and garnish with frozen berries.
Jewel of Asia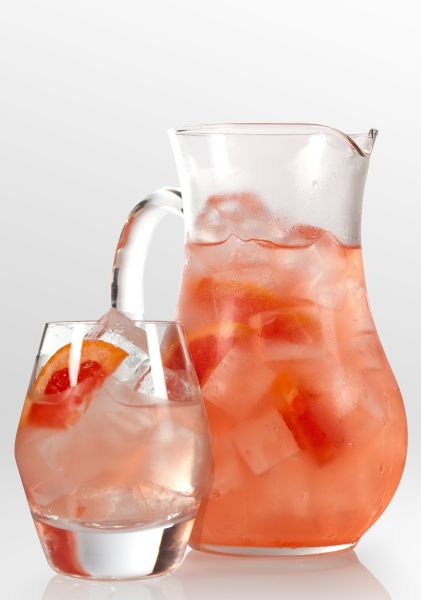 1.25 oz. Snow Leopard vodka
1 oz Lychee liqueur
1 oz. Lime juice
1/2 oz. Pomegranate syrup
Top with champagne
Add ingredients into a rocks glass fill with cubed ice and swizzle garnish with pink grapefruit and serve.
Himalayan Spritz
1 oz. Snow Leopard vodka
1 oz. Aperol
1 oz. Cherry brandy or maraschino
Top with chilled prosecco
Add ingredients into a rocks glass fill with cubed ice and stir. Garnish with lemon wheel and cherry then serve.
Mango Sangría (Serves 4)
1 750 ml bottle still rosé
6 oz. Patrón Citronge Mango
1 oz. Agave nectar
1 cup Assorted berries
1 cup Diced melon
Stir liquid ingredients in a carafe or pitcher. Then add cut fruit and allow to macerate for 1-2 hours in the refrigerator. Serve over ice in a rocks glass or wine goblet, using some of the macerated fruit as a garnish.
Panama Peach Sangria
1 Bottle champagne
2 Bottles Bai5 Panama Peach
3 Peaches, each cut into 8 wedges
Pint of fresh raspberries
Place slices from from two and a half peaches into pitcher and add 6 oz. raspberries. Fill pitcher with both bottles of Bai5 Panama Peach and half the bottle of champagne. Gently mix with wooden spoon, being careful to respect the bubbles! Place pitcher in refrigerator for 30-60 minutes before pouring the remaining two glasses of champagne into flutes, arrange remaining four peach slices and handful of raspberries.
​Lucano Cobbler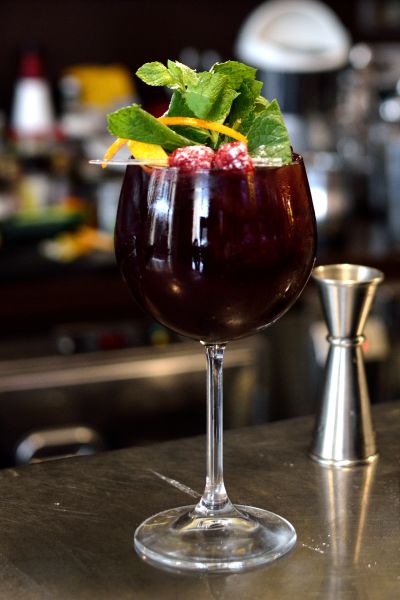 ​1.5 oz. Amaro Lucano
1 oz. ​La Quintinye Vermouth Royal
1/2 oz. Tonic water
1/2 oz. Simple syrup
Build drink directly in wine goblet. Stir and serve with a slice of lemon, a slice of orange, a sprig of mint, berries and ice.​