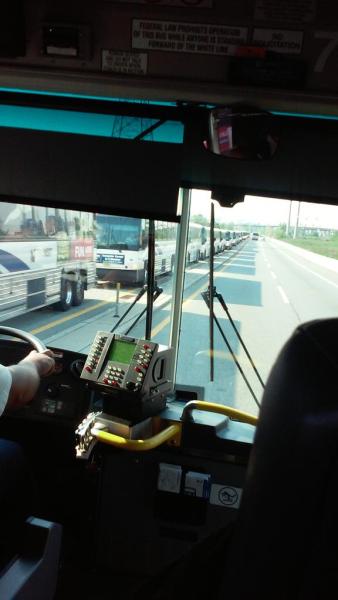 Another day, another train delay.
Commuting troubles reached an all time low this morning with service disruptions plaguing pretty much every route in and out of NYC. New Jersey Transit buses and trains were delayed 60 minutes or more and/or rerouted to Secaucus Junction and Hoboken Terminal after a vehicle caught fire in the Lincoln Tunnel and a disabled train blocked the Hudson River Tunnel.
NJ Transit commuters are known for expressing their commuting rage on Twitter, but the tweet storm reached a new level this morning when #NJTransit began trending on the site.
For the most part, customers were giving the transit service a piece of their minds.
They were freaking out about being late for work, again.
Many summoned their elected officials.
And a few conspiracies were shared as well.
NJ Transit's own Twitter accounts certainly helped the issue reach trending status. Between announcing the delays and cancellations for both bus and rail tweet by tweet, they hashtagged NJTransit hundreds of times.