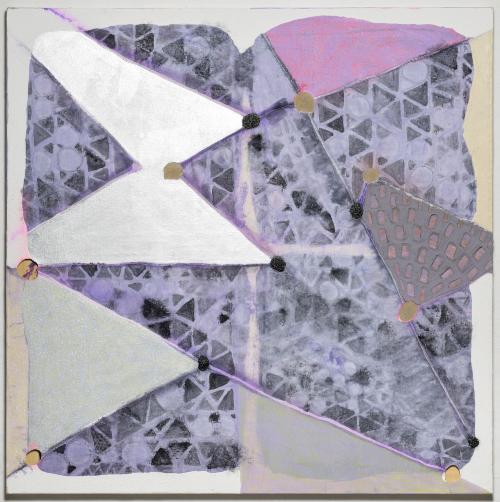 FRIDAY SEPTEMBER 11
Opening: Laurel Sparks, "Rubedo" at Kate Werble Gallery
Bard grad Laurel Sparks brings her archaic tablet-cum-teenage bedroom abstractions to this gallery known for ushering new talent into our visual sphere. Ms. Sparks proves that abstraction is far from over; it just needs the right touch. She attacks the canvas by deconstructing (and reconstructing) photographic imagery, slowly building uncanny paintings that are both bright and surly, gridded and organic, introverted and raucous. I don't know you at all, but I'm pretty much completely sure you'll enjoy them.
Kate Werble Gallery, 83 Vandam St, Opening from September 11, 6 – 8 p.m. , open through October 24
Opening: Clifford Owens at Invisible Exports
Notorious photographer, performance artist and object-maker Clifford Owens, known for collaborating with audiences privately and publicly, is bringing a series of new works on paper to this fearless Lower East Side gallery. Referred to as "abstract figurative drawings," by Mr. Owens, the new works are produced in ways that are "similar to the process of making photographic prints in a darkroom" but using everybody's favorite petroleum jelly, Vaseline, and everybody's favorite drug, coffee. Mr. Owens isn't just a wild child though; his work is grounded in the history of seminal performance work (think Fluxus) yet updated via his investigations into race and identity.
Invisible Exports, 89 Eldridge Street, New York, 6 – 8 p.m.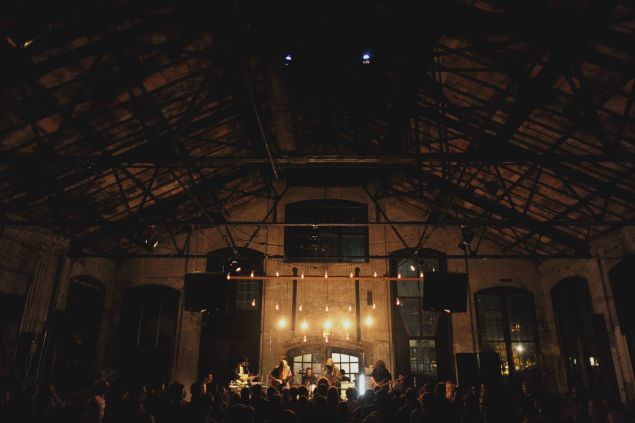 Performance: Basilica Soundscape at Basilica Hudson
The 4th annual Basilica SoundScape, brought to you by B​asilica Hudson'​s founders and creative directors–M​elissa Auf der Maur (the 2nd bassist in the band Hole) ​and T​ony Stone–in collaboration with Pitchfork Media, is a carefully curated weekend that's been called an "anti­festival." It offers up a thoughtful mix of music, visual art and literature. There will even be a surprise art world guest (here's a hint: his name rhymes with Pan Bowlin'.)
Basilica Hudson, 110 South Front Street, Hudson, NY, Friday and Saturday, 6 p.m. – late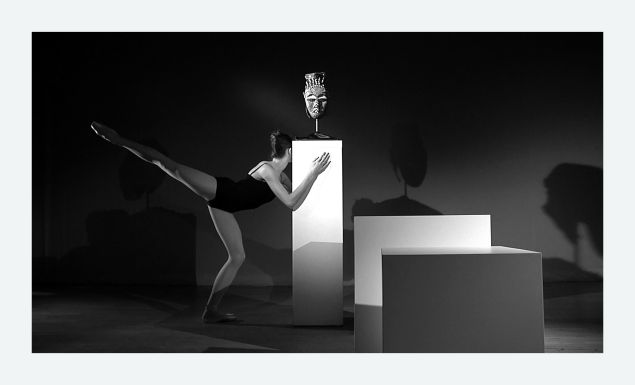 Talk: Brendan Fernandes, Nicolás Dumit Estévez, and Saya Woolfalk in conversation with Sara Reisman at The 8th Floor
I love how The 8th Floor is located exactly where you would think it would be (the 8th floor), unlike some places (cough, 47 Canal, cough,) but besides being factually correct, this Donald and Shelley Rubin-sponsored gallery and event space also happens to put on excellent art shows, much like the current show "Between History and the Body" curated by Sara Reisman. This conversation explores how voice, gesture, and choreography figure into these three artists' practices via a diverse range of media including video, collage, sculpture and photography.
The 8th Floor, 17 W 17th Street, New York 6 – 8 p.m.
SATURDAY SEPTEMBER 12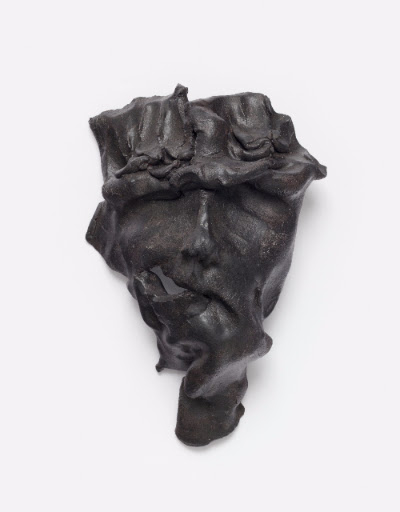 Opening: Liz Glynn PATHOS (The Blind Exercises) at Paula Cooper Gallery
For fans (like me) of wunderkind artist Liz Glynn, her second solo show at this gallery is a welcome sight. The new series, which takes it's title from the Aristotelian concept of pathos, or feeling, is comprised of subtly handcrafted clay masks portraying dramatic expressions that echo the historical tradition of these objects of classical antiquity. The masks are initially formed through a blind action: a slab of clay is applied to the face of the artist and manipulated. The 'mask' is removed from the face and the resulting gestures are pinched and poked to emphasize certain emotive aspects of the improvised form: a furrowed brow, a hollowed cheek, a gaping mouth. It's a chance for the artist to explore themes of artifice and authenticity and how it relates to our current era of always "being on."
Paula Cooper Gallery, 529 West 21st Street, New York 10 a.m. – 6 p.m.
Opening: Jonah Freeman, Justin Lowe, Jennifer Herrema "Scenario in the Shade" at Red Bull Studios
The boys are back but this time they've brought singer, songwriter and record producer Jennifer Herrema of Alt-rock band Royal Trux fame with them for this "sprawling sonic, filmic and architectural exhibition." The exhibition will feature contributions from Devendra Banhart, Lizzi Bougatsos, Kurt Vile and many other talented musicians including Ms. Herrema herself. The show explores the history of the youth subcultures of the San San International (a parallel universe) through a mise-en-scène of objects, architectural environments and a 30-minute faux-ethnographic science fiction film, presented in the artist's signature labyrinth of immersive interiors.
Red Bull Studios, 220 West 18th Street, New York, opening: 12 – 7 p.m.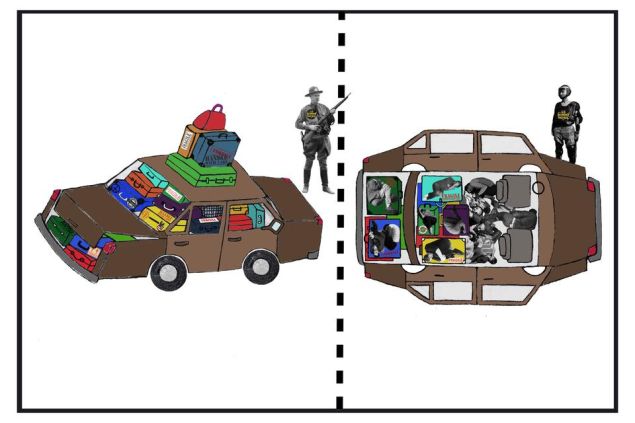 Opening: Agathe Snow "Coyote Ugly" at Albertz Benda
The former Mrs. Dash Snow is mounting a new show at a new gallery, and she'll inaugurate the space with a series of four performances. The artist's new work tackles Donny Trump's favorite issue: immigration and the realities of life for undocumented people in the U.S.–from the conditions of their arrival to their failed and fulfilled expectations of "The American Dream." Ms. Snow, who herself lived in the U.S. illegally for several years, invites the participation of undocumented people to discuss their own experiences. The audience will have the opportunity to ask the participants questions, which will then be cataloged and presented as the series progresses.
Albertz Benda, 515 West 26th Street, New York, 4 p.m.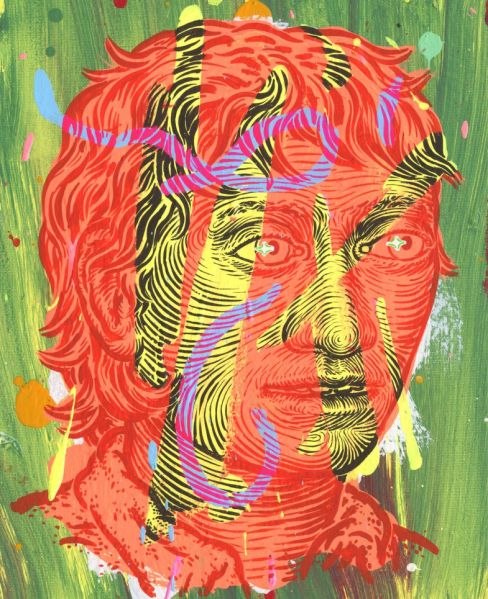 Opening: Taylor McKimens "Stoic Youth" at The Hole
Two people's heads are the inspiration for twenty paintings by this former Deitch Projects star. Well, not living heads, but two Greek sculptures from the Metropolitan Museum. These androgynous and perplexingly blank heads are the common denominator for Mr. McKimens, who boldly experiments with formal painting aspects like color, line, volume and figure-ground relationships. The result is a very atypical figurative painting show that purportedly broadens the dialogue of figure painting today.
The Hole, 312 Bowery, New York, 6 – 8 p.m.
Opening: Sean Kennedy "successpool" at Rachel Uffner
Joseph Cornell meets Bladerunner in this hot LA artist's contemporary juxtapositions. Mr. Kennedy really maxes out the gallery with wall, tabletop and ceiling works, but he's also pushing his concept of "collage" to the next level by using two- and three-dimensional images and objects from investment banking, probiotics, Pop Art, an Asian airline, energy drinks, a 1970s cartoon, breath mints, the U.S. military, the chemical industry, the auto parts industry, a convenience store. The "successpool" houses test tubes, light bulbs, fence gates,a butcher's carcass diagram, Cup O' Noodles containers, trash, suds pails, photographs, fake French fries, a hamster cage, ear plugs, Play-Doh cups and more.
Rachel Uffner, 170 Suffolk Street, New York, 6 – 8 p.m.
SUNDAY SEPTEMBER 13
Panel: "The Xerox Book," at Paula Cooper Gallery
Revisit the pioneering work Xerox Book, a group exhibit of conceptual art, with original contributor Carl Andre. The minimalist sculptor and six other artists, including Sol LeWitt, each contributed 25 pages to the book, which was published by curators Seth Siegelaub and Jack Wendler in 1968. Messrs. Andre and Wendler are joined in conversation by MoMA curator Christophe Cherix and art historian Dr. Jo Melvin.
Paula Cooper Gallery, 521 West 21st Street, New York, 2:30 p.m. Call ahead to reserve space.