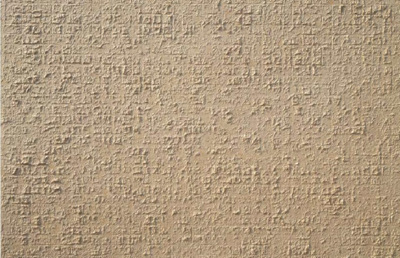 Work of Korean octogenarians takes center stage at Christie's fall auctions, after languishing in almost total obscurity for decades. The Tansaekhwa movement has been producing what the New Yorker calls "attractive, anodyne work with an emphasis on process and materials," since the 1970s. Suddenly Korean artists who never expected to even live this long, let alone live off their art-making, are finding their work is going for as much as $1.5 million at auction.
Ecuador's capital to host public performance where 1,000 men collaborate with artist Suzanne Lucy for International Day for the Elimination of Violence Against Women.
Beirut-based Christine Tohmé was named curator for Sharjah Biennial, which opens in March 2017.
An art student has created a "hip hop guide to the Met," but we're not so sure we understand what that entails.
Renderings for new Vancouver art gallery revealed.