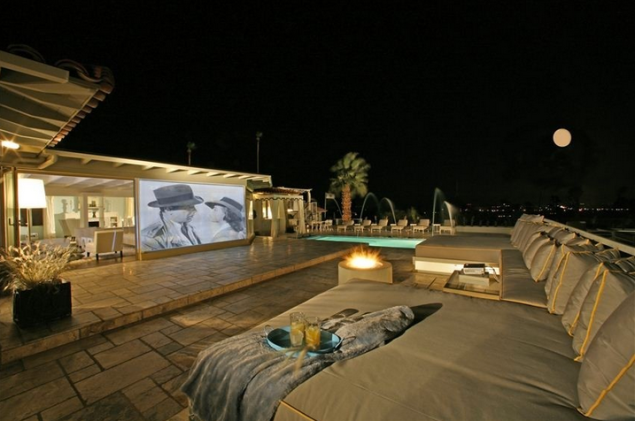 TV too small? No problem. Just rent a rich person's home theater if you want the ultimate viewing experience.
There are some amazing home theaters out there, many with amenities that stretch far beyond just a top-of-the-line screen and some comfy chairs. These days, those seeking in-home viewing accommodations that rival the big screens are building personal theaters with poolside seating and fully-stocked bars. And while some are bringing their theaters outside, others are simply using sophisticated lighting technology to make their indoor TV rooms appear to be under the stars.
Some of these home theaters can be found on HomeAway, the vacation rental site with more than one million listings worldwide. If you're looking for a vacation, you may want to rent for a week, but HomeAway also offers rentals by the night. With this option, it's possible to book for an evening to host a viewing party for a big game or other TV event like the Emmys.
Here are some home theaters that are definitely worth a one-night rental: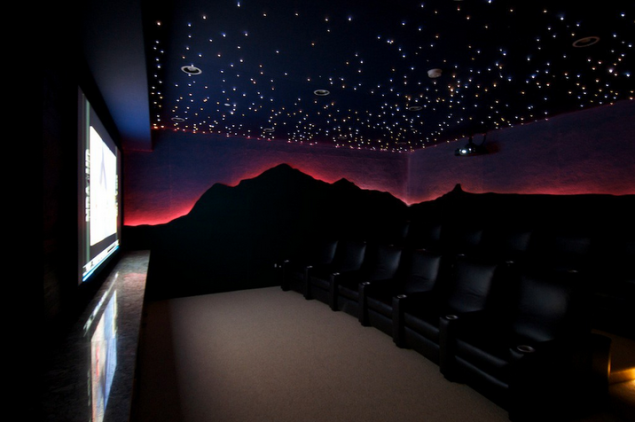 It may be a ski house in Lake Tahoe, but its home theater with a starry sky and projector make this rental an awesome TV house as well.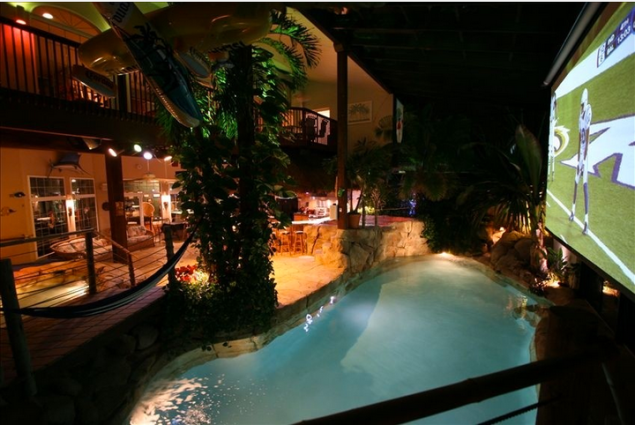 You can watch from the pool in this Philadelphia home theater. Need we say more?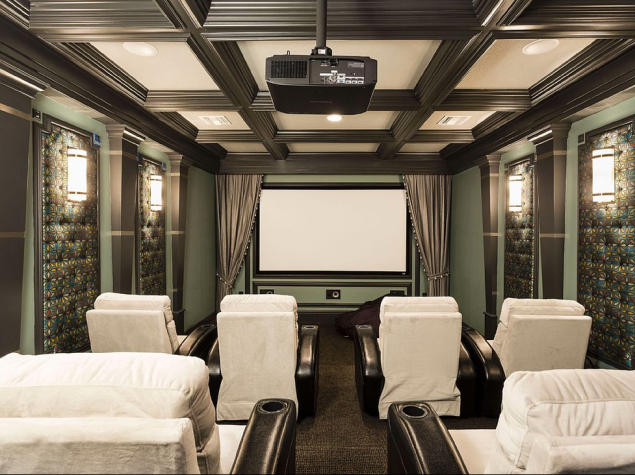 This Orlando home has the projector and cup holder chairs typical of your public theater, but it also has a comfort level that's through the roof.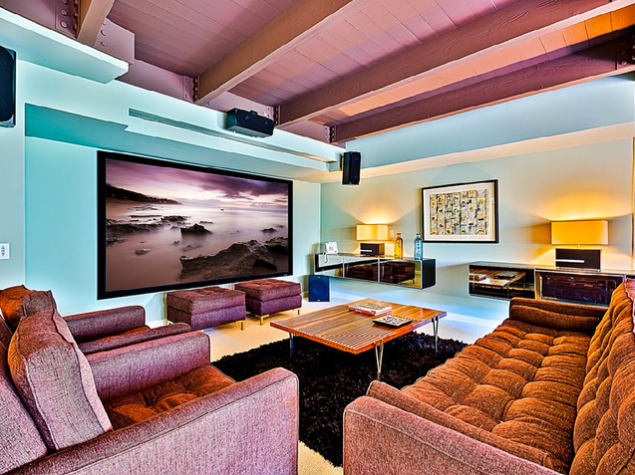 This beach-front villa in Topanga, California has five bedrooms, a sleek interior and this ultimate TV room.
You can find this home theater with room for 30 people and a 14-foot screen in Tennessee.
Doesn't that look comfortable? Rent this place in Scottsdale, Arizona.
All photos from HomeAway.com.