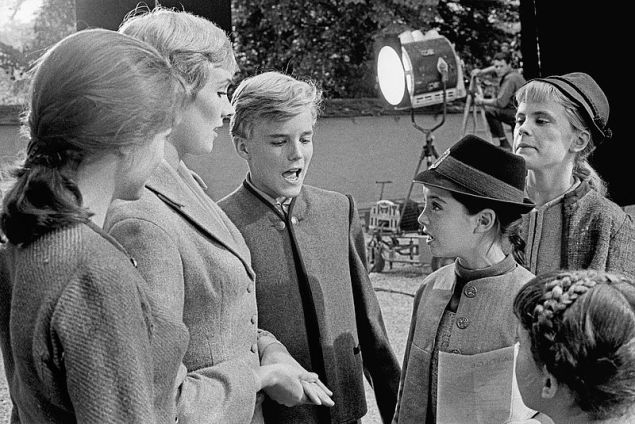 TUESDAY, SEPTEMBER 29
Opening: "The Jewish Museum Vienna on 52nd Street" at the Austrian Cultural Forum
The Austrian Cultural Forum presents two traveling exhibitions from the Jewish Museum Vienna. "Lessing Presents Lessing" offers an overview of work by Austrian photojournalist Erich Lessing, curated by his daughter Hannah Lessing, that includes his on-set images from the filming of The Sound of Music, while Vienna-based American artist Andrew Mezvinsky's A Good Day takes a look inside a concentration camp from a survivor's point of view, through drawings and an animated film. Together they show the survival of the Jewish population in Austria.
Austrian Cultural Forum, 11 East 52 Street, New York, 6-8 p.m.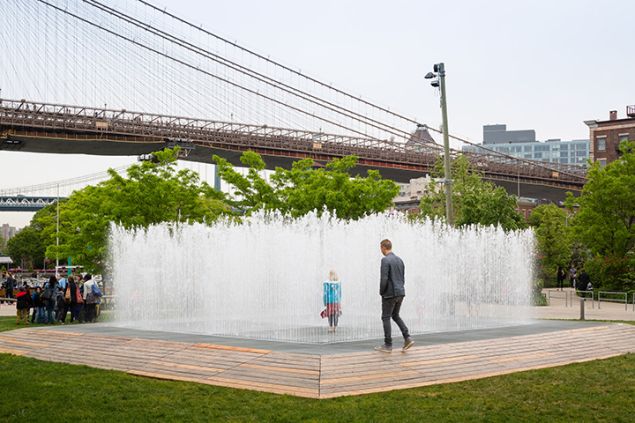 Talk: "Public Art Fund Talks: Jeppe Hein" at the New School
Danish sculptor Jeppe Hein returns to New York to discuss his work in the Public Art Fund exhibition "Please Touch the Art" at Brooklyn Bridge Park. The show features three interactive projects: a mirror labyrinth, an architectural space formed by jets of water and a series of humorously shaped bright red benches. With this event, billed as "part performance, part audience participation game and part interview," Mr. Hein's talk should turn out to be as entertaining as his work.
The New School, Tishman Auditorium, University Center, 63 Fifth Avenue, New York, 6:30 p.m., $10
WEDNESDAY, SEPTEMBER 30
Talk: "In Conversation: Mickalene Thomas and Jennifer Blessing" at the Aperture Gallery and Bookstore
In conjunction with her Aperture monograph Muse: Mickalene Thomas Photographs, the celebrated Brooklyn-based artist sits down with curator Jennifer Blessing to discuss her nearly 20-year artistic practice, which includes painting, photography and film. The subject of a 2012 survey show at the Brooklyn Museum, Ms. Thomas's work explores notions of black femininity and beauty through an art historical and pop cultural lens.
Aperture Gallery and Bookstore, 547 West 27 Street, New York, 6:30 p.m., $5
THURSDAY, OCTOBER 1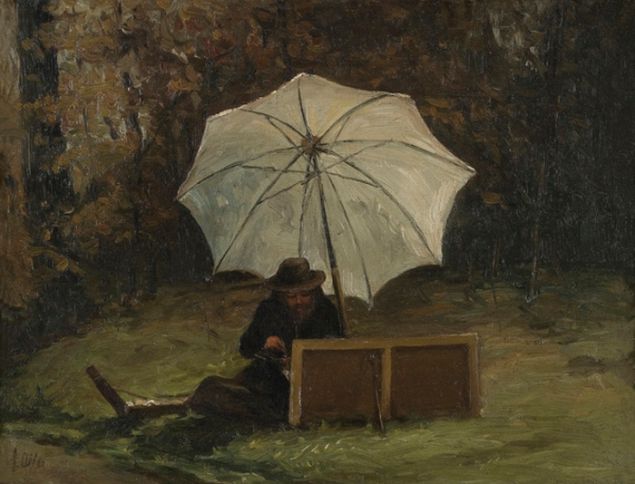 Opening: "Impressionism and the Caribbean: Francisco Oller and His Transatlantic World" at the Brooklyn Museum
This fascinating exhibition takes a look at the artistic exchange between Europe and the Caribbean in the 19th century through the paintings of Puerto Rican artist Francisco Oller and his predecessors and peers. Initially trained in Puerto Rico, Mr. Oller studied in Spain before settling down in Paris, where he was part of an avant-garde circle that included Gustave Courbet, Paul Cezanne and Claude Monet. The show also features art about the Caribbean by European and American artists of the time.
Brooklyn Museum, 200 Eastern Parkway, Brooklyn, 6:30-8:30 p.m. by invitation only. Members preview on October 1.
Opening: "Rashid Johnson" at the Drawing Center
The youngest participant in the Studio Museum in Harlem's seminal 2001 exhibition "Freestyle," Rashid Johnson embraced curator Thelma Golden's controversial concept of "post-black" culture perhaps more than any other artist in that show. "Anxious Men" presents the Brooklyn-based artist's new black soap and wax on tile portraits—made by scratching into the waxy surface—set within an immersive installation that includes photographic wallpaper and an audio soundtrack comprised of Melvin Van Peebles' controversial song "Love, That's America," from his 1970 film Watermelon Man.
Drawing Center, 35 Wooster Street, New York, 6-8 p.m.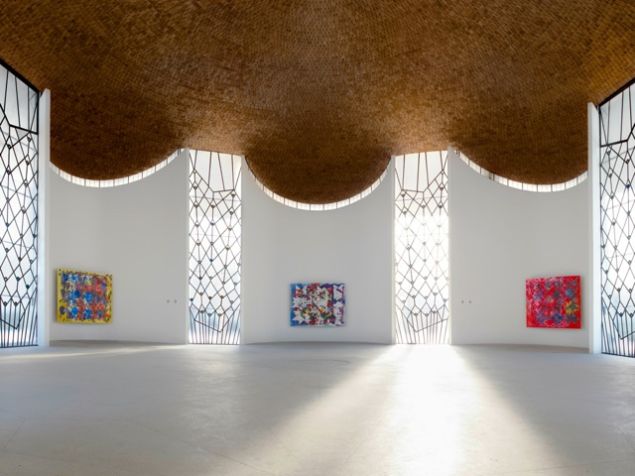 Talk: "Charles Stein in conversation with Terry Winters" at the School of Visual Arts
Poet and critic Charles Stein sits down with celebrated painter Terry Winters to discuss the artist's practice and Mr. Stein's philosophic examination of Mr. Winter's work in the recently published book Placing Space: Time, Space and Emergent Pictoriality in Some Recent Painting(s) by Terry Winters.
SVA, 132 West 21st Street, 6th floor, 6:30 p.m.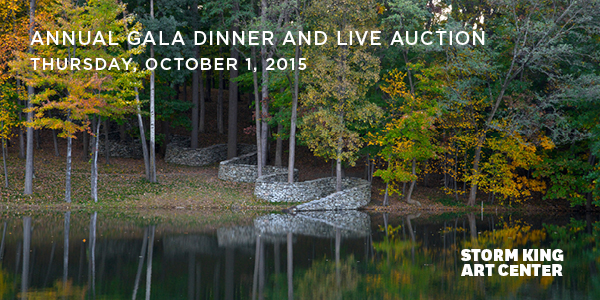 Benefit: "Storm King Gala Dinner and Live Auction" at the Four Seasons Restaurant
Storm King, the world-renowned sculpture park located in the Hudson Valley, hosts its sixth annual gala dinner and live auction at the Four Seasons, honoring the Duke of Devonshire and British sculptor Andy Goldsworthy. Come for the cocktails, dinner, and a live auction, which features a day-long visit to the historical Chatsworth House with the Duke and Duchess of Devonshire and artworks by Lynda Benglis, George Rickey, Richard Serra and Joel Shapiro.
The Four Seasons Restaurant, Seagram Building, 99 East 52 Street, New York, Cocktails at 6:30 p.m. and Dinner at 7:30 p.m., $1500 – $2500
Opening: "Riopelle | Miró: Color" at Acquavella Galleries
An unusual artistic pairing, this exhibition features painted bronze sculptures by the Spanish modernist master Joan Miró and oil paintings by the French abstract expressionist Jean Paul Riopelle. Although their styles were quite different, the two artists were friends, had the same dealers and once even shared a studio in the South of France. The show presents Mr. Miró's vividly painted bronzes of assembled found objects alongside Mr. Riopelle lusciously painted abstractions.
Acquavella Galleries, 18 East 79 Street, New York, 10 a.m.-5 p.m.