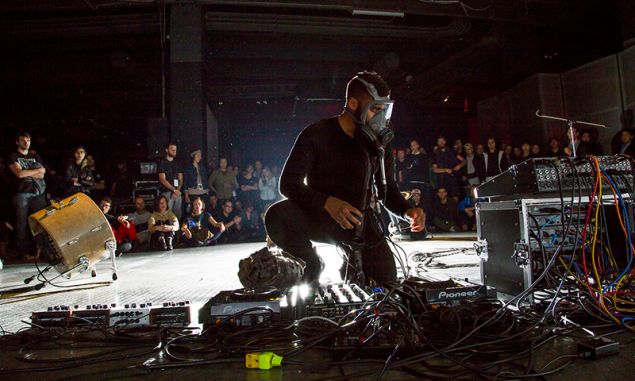 TUESDAY, SEPTEMBER 22
Performance: "Kevin Beasley: Untitled Stanzas: Staff/Un/Site" at The High Line
Sculptor and sound artist Kevin Beasley performs a new sound piece that he composed using entirely sounds recorded around the High Line—from chirping crickets to construction noise and traffic—over the course of the past few months. Come back on Wednesday and Thursday nights and you'll hear the experimental artist's previous night's performances layered on top of that evening's piece.
The High Line, West 30 Street & 12th Avenue, New York, 6 p.m.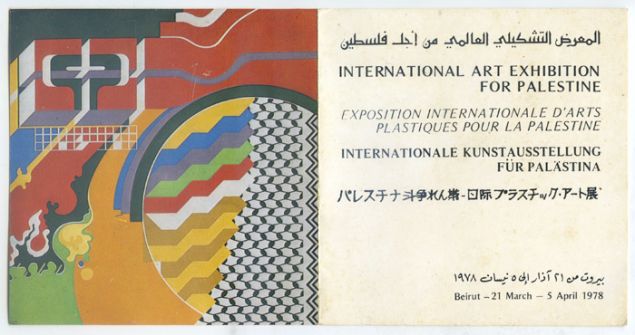 Talk: Past Disquiet, with Kristine Khouri and Rasha Salti
Beirut-based writers, curators and researchers Kristine Khouri and Rasha Salti discuss "The International Art Exhibition in Solidarity with Palestine," an art event in Beirut in 1978 that showcased works by 200 contributing artists and was financed by the Palestinian Liberation Organization. The Beirut building, where the collection and archive were stored, was destroyed by Israeli shelling in 1982, leaving only "ghostly" remains, which became the foundation for an exhibition curated by Ms. Khouri and Ms. Salti at the Museu d'Art Contemporani de Barcelona earlier this year. The curators discuss that show as well as the problems with oral history and memory.
Artists Space Books & Talks, 55 Walker Street, New York, 7 p.m., $5
WEDNESDAY, SEPTEMBER 23
Opening: Sotheby's S|2: Icons: The Art of Appropriation
The first of a two-part selling exhibition at the auction house, this show features art about art since the 1960s. From Richard Pettibone's miniature versions of the famous flower paintings by Andy Warhol—himself a celebrated appropriator of other peoples image—to Mike Bidlo's paintings of Jackson Pollock's well-known compositions made by copying bookplates, the exhibition explores the continued practice of appropriation.
S|2 Sotheby's New York, 1334 York Avenue, New York, 6-8 p.m.
Panel: "A Talk with the Critics" at the New York Academy of Art
Artnet's Ben Davis, Wall Street Journal's Carol Kino, ArtNews' Andrew Russeth and Hyperallergic's Benjamin Sutton join host Sharon Louden—artist and author of the acclaimed book Living and Sustaining a Creative Life—for a lively conversation about the state of art criticism today.
NYAA, 111 Franklin Street, New York, 6 p.m.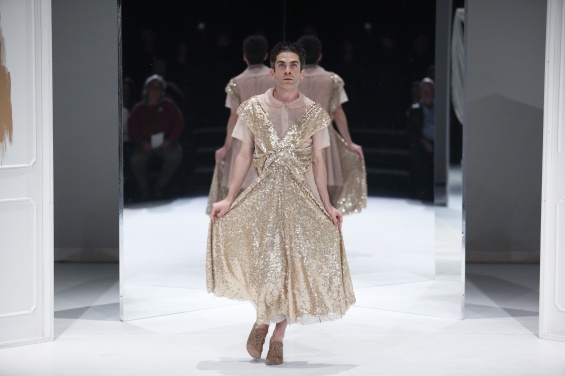 Performance: "Jack Ferver and Marc Swanson: Chambre" at the New Museum
A biting adaptation of Jean Genet's The Maids, this collaboration between writer, choreographer and director Jack Ferver and visual artist Marc Swanson uses the latters' sculptural installation as the theatrical set for Mr. Ferver's farce about celebrity and greed. The project references the actual murders that inspired The Maids, while tapping into Lady Gaga's notorious courtroom deposition speech for a suit filed by her former personal assistant.
New Museum, 235 Bowery, New York, 7 p.m., $20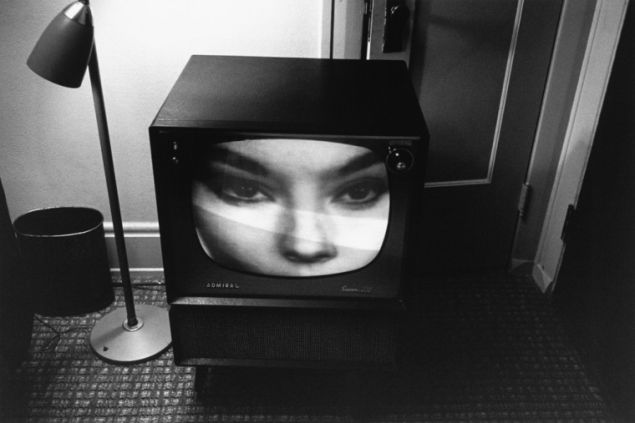 Book Launch and Talk: "Lee Friedlander: The Little Screens" at Cabinet
Chronicling Lee Friedlander's photographs of broadcasting televisions in homes and motel rooms—a series that the photographer began in the 1960s, when TV began making a huge cultural impact on American life—Saul Anton's new publication brings the body of work together for the first time since it was exhibited in its entirety at Fraenkel Gallery in San Francisco in 2001. Mr. Anton (a writer, scholar and critic) discusses the photographer's dynamic portfolio of black-and-white images of televisions in situ before a Q&A and drinks.
Cabinet, 300 Nevins Street, Brooklyn, 7-9 p.m.
THURSDAY, SEPTEMBER 24
Opening: "Stefan Bishop & Steven and William Ladd" at Cristina Grajales Gallery and "Edgar Negret" at Leon Tovar Gallery
Gallerists Cristina Grajales and Leon Tovar open their much-anticipated joint venture in Manhattan's flower district–a new neighborhood for galleries–with a show that of contemporary design works. Metal furniture by Los Angeles–based Stefan Bishop and Brooklyn-based brothers Steven and William Ladd meet steel abstractions by Columbian modernist sculptor Edgar Negret. In a shared space that they call Third Room, the partners are also exhibiting the Venezuelan pop artist Marisol's whimsical 1977 carved-wood, sculptural portrait of Pablo Picasso.
Cristina Grajales Gallery and Leon Tovar Gallery, 152 West 25 Street, New York, 6-8 p.m.
Opening: "Pavillon de L'Esprit Nouveau: A 21st Century Show Home" at Swiss Institute
The second edition of the Swiss Institute annual architecture and design series, this exhibition takes Swiss-born architect Le Corbusier's controversial project for the 1925 Paris Exposition des Arts Décoratifs as the point of departure for a show of art and design focused on domesticity. Curated by Felix Burrichter, the editor and creative director of award-winning architecture and design magazine Pin–Up, the show features work by 30 international artists and designers, including Konstantin Grcic, Piero Lissoni and Jasper Morrison.
Swiss Institute, 18 Wooster Street, New York, 6-8 p.m.