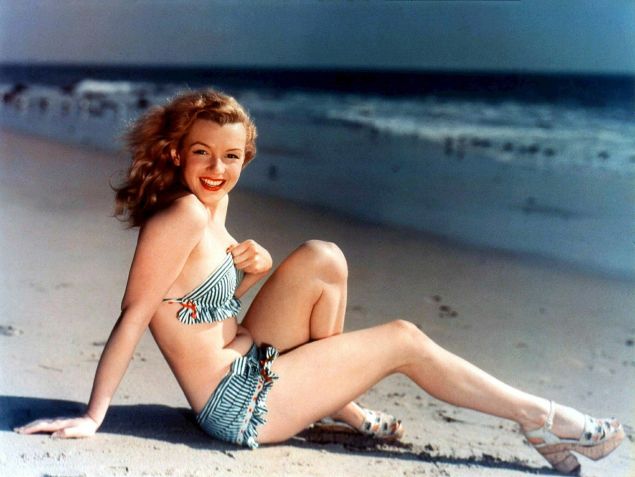 FRIDAY SEPTEMBER 25
Opening: Becoming Jewish: Warhol's Liz and Marilyn at the Jewish Museum
Oy vey, these are two attractive shiksas, am I right? And the fact that they both converted to Judaism in the 1950s makes them damn-near irresistible in our opinion. Clearly their shy nerdy friend Andrew Warhol agreed. This intimate, single-gallery exhibition features several portraits of the two pinups, who will be locked in a fierce winner-take-all battle for art muse supremacy. We're "Team Marilyn" over here, but willing to listen to opposing arguments.
The Jewish Museum, 1109 5th Avenue, New York, 11 a.m.-5:45 p.m.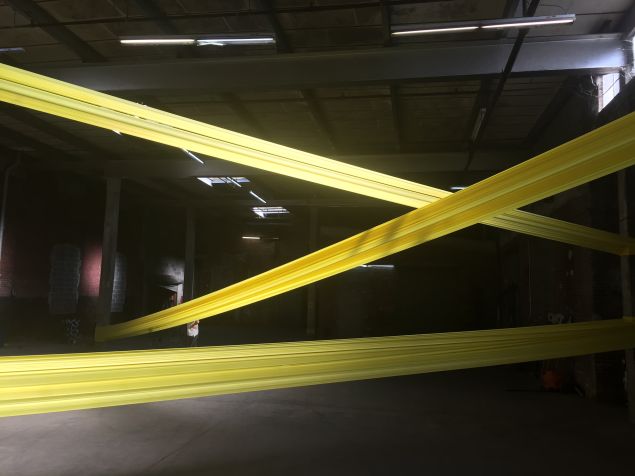 Opening: Joseph La Piana, Tension at 202 Coffey Street
Suave Chelsea art dealer Denis Gardarin is the latest trailblazer to bring big ideas to this charming Brooklyn waterfront enclave. The large-scale, kinetic installation will fill a renovated shipbuilding warehouse with 2650 feet of stretched yellow latex and opens tonight. Tomorrow Gardarin will open a survey of La Piana's work titled "Contiguous: 30 Works" that will be housed in the artist's 4,000-square-foot studio nearby and will run through October 8. It should be, as Gardarin himself might say, magnifique.
202 Coffey Street, Red Hook, Brooklyn, 6-8 p.m.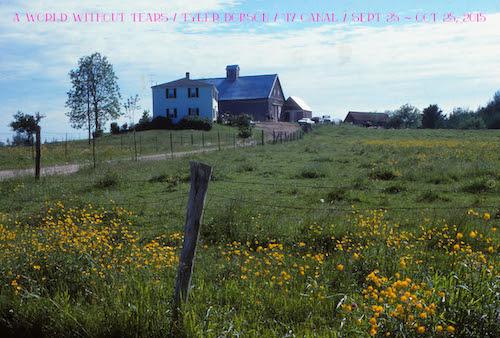 Opening: Tyler Dobson, "A World Without Tears" at 47 Canal
The ultimate young art dealer-cum-artist-cum-vape aficionado Tyler Dobson finally brings another show of his multimedia post-studio musings to Chinatown's beloved 47 Canal—a gallery that we like to point out cannot be found at 47 Canal Street. Dobson hasn't had a show here since early 2013, but his absence can be excused, as he's been busy co-running his extraordinarily successful Brooklyn gallery Real Fine Arts. Fun fact: his partner in crime at RFA, Ben Morgan-Cleveland, just opened a show the other day at LES gallery Eli Ping Frances Perkins (oh, and Mr. Ping just opened a show of his work at another LES gallery called Ramiken Crucible). Dang, just go, it's all good.
47 Canal, 291 Grand Street, 2nd floor, New York, 6-8 p.m.
SATURDAY SEPTEMBER 26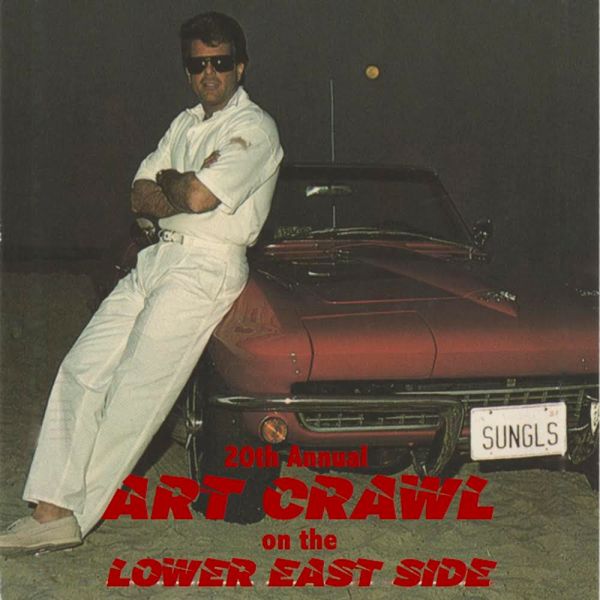 Tour: Rema Hort Mann LES Art Crawl for Cancer and Artist Grants on the Lower East Side
If you're visiting New York City and you want to learn all about our emerging artists and galleries, you could just head over to the Lower East Side on your own (and end up quietly sitting at 16 Handles by yourself most of the day), or you could fork over a mere $30 (for a great cause) and get the ultimate insider's tour of the hottest, smartest galleries the contemporary art world has to offer. This is kind of a no-brainer, right? The Horts, the ultimate collectors of emerging art, and the Kitchen's curator Lumi Tan will lead you around and regale you with gallery and artist talks at galleries such as 247365, Chapter, Essex Flowers, Laurel Gitlen, Lyles and King, Rawson Projects and Tomorrow Gallery. Oh and there's an after party at Rochelle's Bar at 205 Chrystie Street. Art, chit-chat, drinking…count me in!
Register at Laurel Gitlen at 5 p.m. at 122 Norfolk Street, Lower East Side, 5:30-7 p.m., after party at 7:30
Opening: "Lee Friedlander & Pierre Bonnard: Photographs and Drawings" at Pace/MacGill Gallery
What do a 19th century French post-Impressionist painter and a postwar American photographer have in common? Who cares? They're both two historically important—and absurdly talented—artists, and this gallery plans to focus on works that document "the natural world across time and media." This is about as good as it gets for people who like to bask in the glow of artistic brilliance—not just troll for free wine.
Pace/MacGill Gallery, 32 E. 57th Street, New York, 2-4 p.m.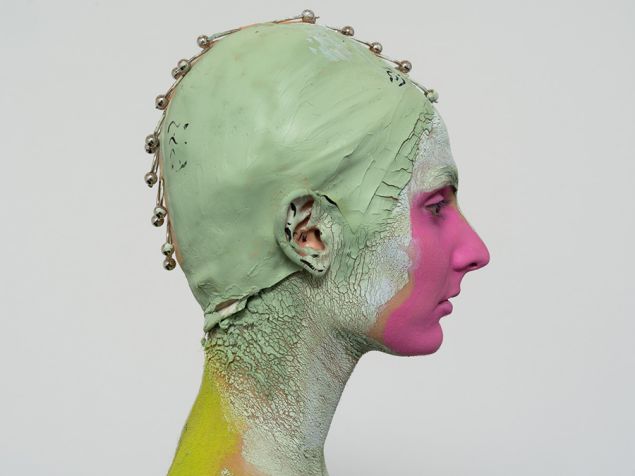 Opening: Smack Mellon Open Studios at Smack Mellon
A behind the scenes look at some great young artists that were bestowed DUMBO studios by the benevolent Walentas family and their Two Trees Management empire. In case you don't know, artists within their natural habitat are more relaxed and much more agreeable to being studied and admired. But please: No touching or feeding. There will be a lot of top-notch work with diverse artists like Nadia Awad, Zachary Fabri, Donna Huanca, Nyeema Morgan, Lori Nix and Chat Travieso, as well as the Work Exchange Artist: Tyler Henry. Don't be a "Dumbo" and miss it (see what I did?)
Smack Mellon Studios, 92 Plymouth Street, DUMBO, 5-8 p.m.
SUNDAY SEPTEMBER 27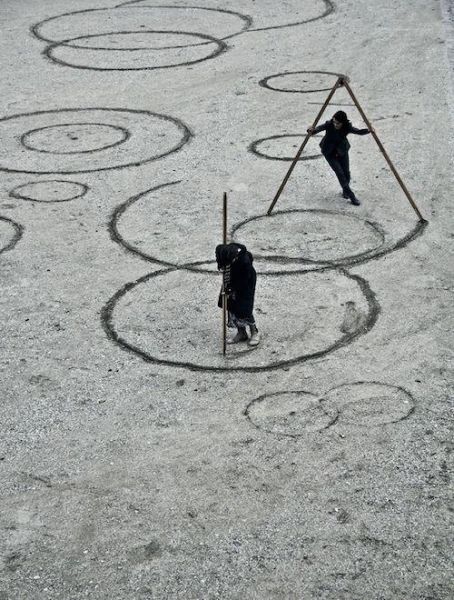 Festival: Peekskill Project 6 in Peekskill, NY
Sponsored by the HVCCA, this sixth edition of Peekskill Project should be a fun time for the whole family. PP is a public art festival devoted to bringing contemporary art out of the museum and into the community; specifically into spaces not normally used to present art. There will be sculpture, photography, installation, video and performance art by almost 60 international and local artists, and works will be exhibited in industrial buildings, storefronts, and parks throughout the city. A good excuse to get out of this filthy, rotting city.
HVCCA, 100-150 North Water Street, Peekskill, NY, 12-5 p.m.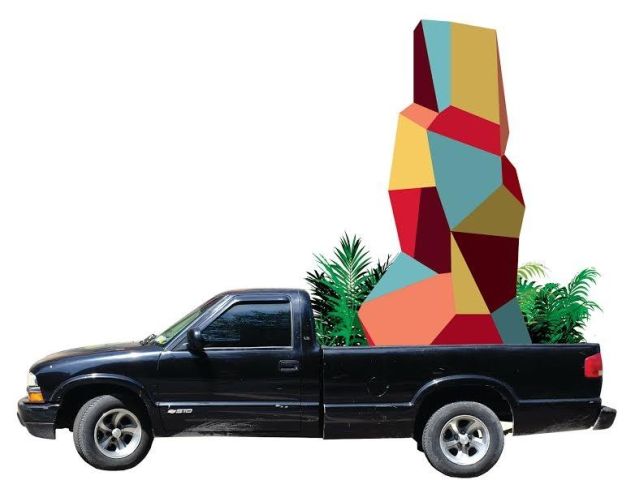 Launch: Assembly Required: A Wandering Sukkah at The Invisible Dog
Danielle Durchslag and Ryan Frank (who I assume are Jewish) have created a mobile, artist-designed sukkah that was built at The Invisible Dog Art Center in Brooklyn. On Sunday, the sukkah will be hoisted onto the bed of a pick up truck (because why not?) and will tour each beautiful borough of New York City through October 4. The truck will park at various locations over the course of the holiday, welcoming one visitor at a time—regardless of religious identity—to offer the sukkah's curated view of the sky. No mention of free latkes, but one can dream!
The Invisible Dog, 51 Bergen Street, Brooklyn, launch party from 1-5 p.m.