Game, set, match! A-listers attending the U.S. Open last night looked perfectly coordinated as they arrived at Arthur Ashe Stadium in seemingly matching attire.
Black and white was the name of the style game at yesterday's Opening Ceremonies of the much-anticipated tennis tournament. Though some kept it casual in tank tops and jeans while others sported more formal looks, most attendees stuck to black and (tennis) white, color-wise.
Actress Amanda Seyfried went for a '60s-inspired look with a black and white dress, black heels, rose-tinted glasses and a center part, of course.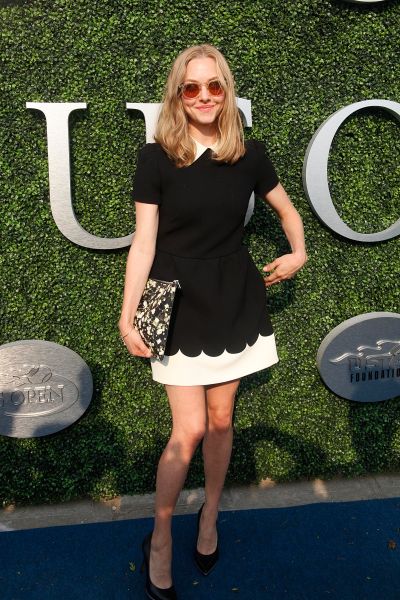 Veep star Anna Chlumsky wore a sleeveless white dress with horizontal sheer stripes.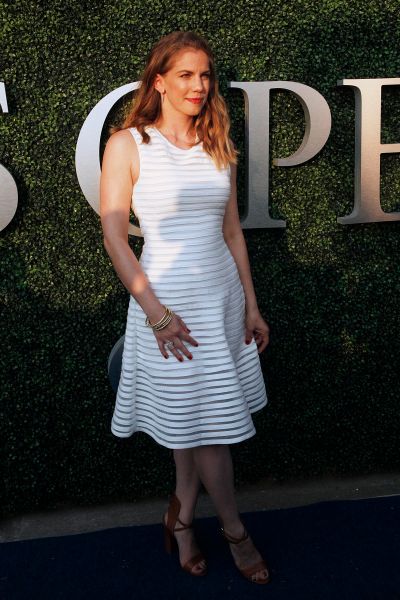 Katie Couric paired a sleeveless black drop waisted dress with black open-toed heels and a white watch.
Shark Tank's Daymond John looked sharp in a white suit.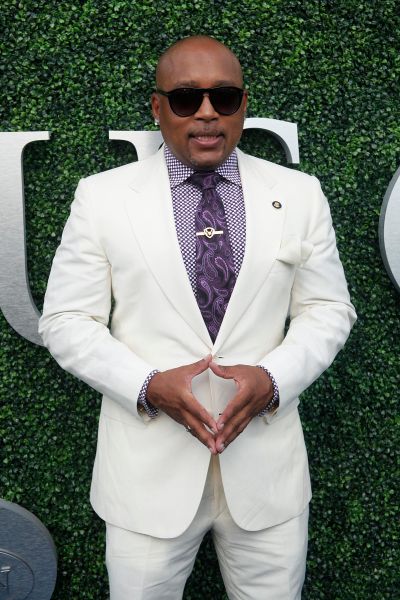 Tennis star James Blake's suit might have been more charcoal than black, but the athlete still kept things monochromatic with a white shirt and tie.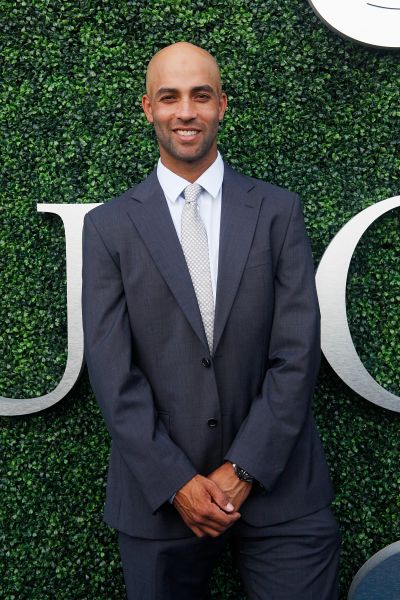 Kelly Rowland kept things basic in jeans, a plain white tank and simple silver jewelry.
Former The View co-host Rosie Perez also arrived in jeans, though opted for a black, instead of white, tank.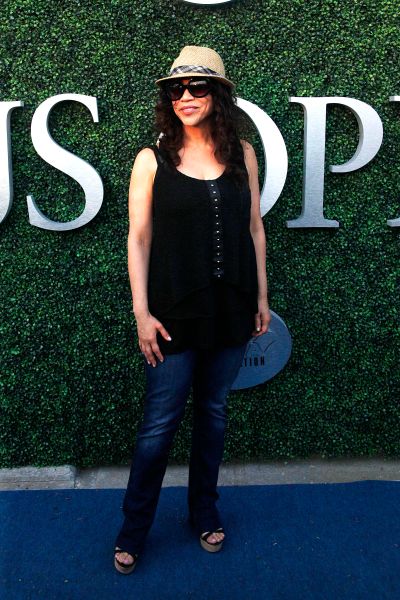 Martha Stewart wore a white cardigan over a mostly-black shirt, save for a vertical beige stripe easily mistaken, at first glance, for skin.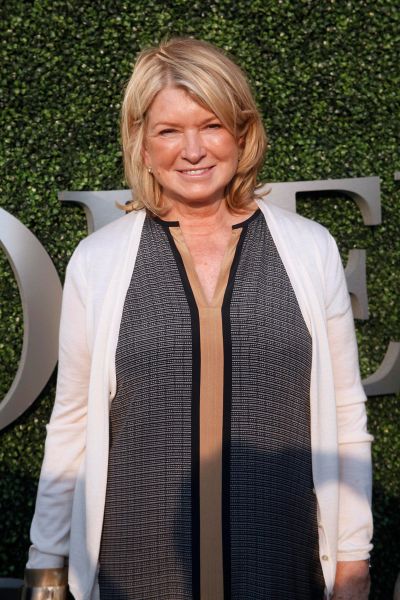 Broadway star Lena Hall livened up a fitted black dress with bright red heels and lips.
We should probably mention there was one notable guest who did not stick to the black-and-white uniform—one particular tennis-loving fashion editor who doesn't bend to anyone's rules.