Keep an eye on Trisha Baga, she's going places.
The hypnotic video/installation work of this Bard and Cooper Union grad comes back into our orbit this September 3 via the artist's second solo show at this gallery, her first New York solo outing in three years.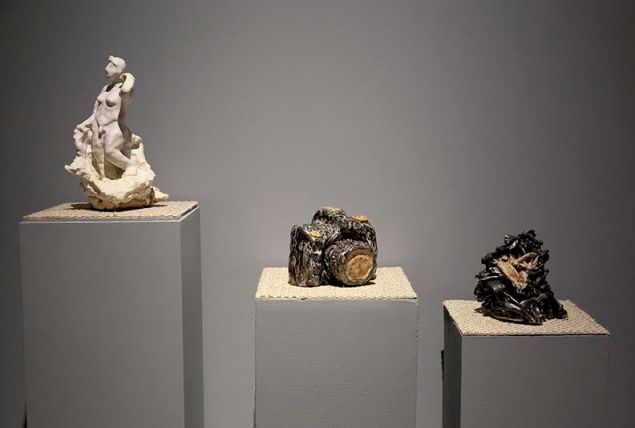 There is really no rival to Ms. Baga's room-filling 3-D collages, which often project nature or vacation videos in front of a litany of objects, from
beer bottles and unfinished paintings to boomboxes, Ikea furniture and even ceramic objects. Ms. Baga layers the subjects and components of her installations deftly, and for this show–titled Orlando–the artist has juxtaposed a futuristic mash-up of references from both the city in Florida and the novel by Virginia Woolf that bear the same name.
Only 30 years old, Ms. Baga has already found entry into some pretty prestigious collections, such as the Zabludowicz Collection in London,  and also happens to have a Whitney Museum show under her belt. Doing an Alexander McQueen project for Target during NYFW 2009 didn't hurt her visibility either.
If you're bracing for the punishing slew of gallery openings next week, this immersive feast for the senses seems like an enjoyable and carefree way to christen the madness.
Greene Naftali Gallery, 508 West 26th Street, New York, September 3 – October 3