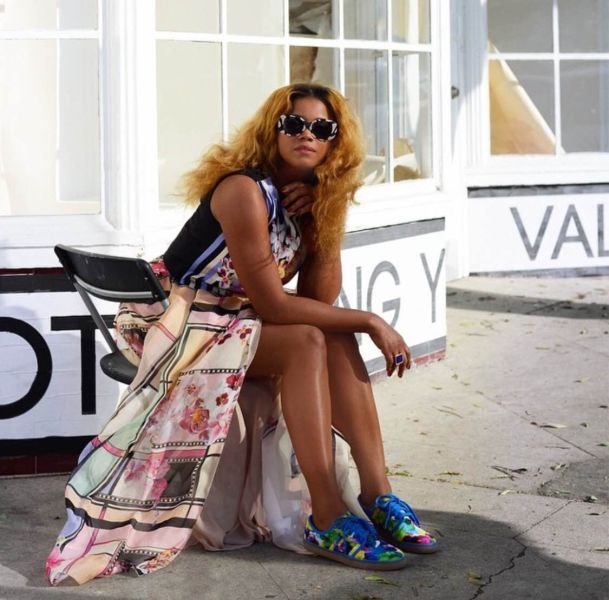 Fourth in The Expanded Field, a series of talks with unique art world personalities.
Michelle Papillion opened her eponymous space in 2010. Since then, she's tapped into a talented circle of Los Angeles-based artists that includes Kenturah Davis, Samuel Levi Jones, and the late Noah Davis among others who make powerful artworks in every medium imaginable. The Observer spoke with her right after her successful showing at EXPO Chicago last week and discussed the changing face of the LA art scene and how she's navigated it.
You started your career as a curator in New York. What made you decide to move to Los Angeles?
The weather and the beach.
Would you say that your gallery "focuses" on African-American art, or are you simply exhibiting the artists in your circle?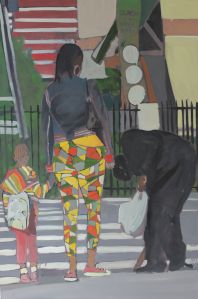 This question always perplexes me. I've never seen someone ask a white dealer, "Do you only focus on white artists?" and yet I am asked the above question repeatedly. My galleries focus is being the best at what we do. We show great artists who I believe all have the "genius factor."
Would you say that you might have a greater understanding of work by African-American artists than many dealers? Particularly in Los Angeles?
I would feel more confident saying that I have a greater understanding of the emerging market, particularly for Los Angeles.
One of your artists (Samuel Levi Jones) has recently become wildly in demand and very hard to get. What is it like to suddenly go from a position where you're predominantly pushing an artist to a one where you're predominantly protecting them?
Good question, I think for me "protecting" the artist is something that is a priority at all levels of their career. The artist and I make a plan of what we would like to accomplish and if we're successful then the profile for both of us is raised. I am very happy with what Jones and I have accomplished together, he is a very diligent worker and very very smart. I think at this moment for he and I we are continuing the work we set out to do when we first decided to work together.
Are there any other galleries or institutions that have particularly inspired you to do the work that you do?
Deitch Projects was a source of inspiration for me when I started and it still is.
What is it about Mr. Deitch that you admire?
When I lived in New York, from 2001 to 2008, Deitch Projects was always a space that stood out because they did lots of risky things in art. I admired that they were able to do these really ambitious over the top curatorial ideas but still upheld the integrity of the artist and the gallery. I also really appreciated how comfortable and non-elitist it felt when you would visit his galleries in Soho.
Over the last five years, galleries have sprung up or moved to a variety of neighborhoods in Los Angeles–Downtown, Culver City, Venice Beach–but you chose to open up in Leimert Park. What was it that drew you to this neighborhood?
I just wanted to be there. When you drive onto our street were on you realize right away that there is some magic that lives on this block.
You've shown every type of medium at Papillion; from film and video to painting, drawing and sculpture. Do you feel like there is a certain aesthetic that connects all of your choices?
I really push the artists that I work with, I demand that together we work hard to present something spectacular. That's probably the most common thread that connects everything together.  I'm also thinking about the work that we do as a historical archive. One thousand years from now, there should be a record of what we accomplished from both a business and curatorial perspective.
The art scene in Los Angeles has really exploded over the last five years. Do you see a lot of new collectors entering the marketplace and what fields are they coming from?
Yes, I do see new collectors and there popping up in LA, coming from places as far as New York, Europe and Africa.  I'm most interested in building with and helping to develop the next great art patrons, so cultivating relationships with millennials is a priority.
One last question: Is Papillion your real last name?
Haha, yes! And you have my father to thank for that.