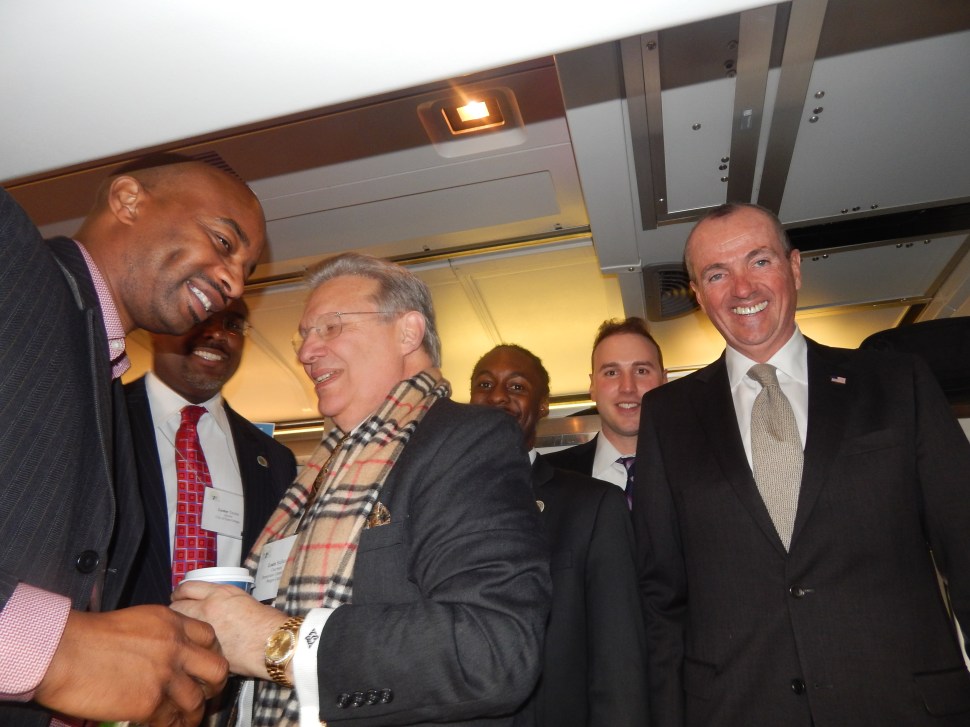 The closeness of state Senator Paul Sarlo (D-36) to Senate President Steve Sweeney (D-3) is Sweeney's best toehold into Bergen come 2017.
Sarlo and Bergen County Democratic Committee Chairman Lou Stellato were never close, as both out-sized egos plied on decidedly separate tracks their individual visions of South Bergen domination. But after years of scrapping in the vineyards, Stellato finally emerged as a legitimate power player last year when his candidate for county executive, James Tedesco, shocked the political establishment and defeated incumbent Republican Kathe Donovan.
George Norcross III, the kingpin of South Jersey Democratic Party politics, had insurance ties to the Donovan Administration, and so Stellato's victory rang with particular force since he and Tedesco beat Donovan without South Jersey's help.
The ego that surfaced in the aftermath had real political resonance.
Tedesco was no longer the former mayor from South Bergen looking to put his footprint on the edges of his local fiefdom.
He had, in fact, become, Bergen.
Although Sweeney had contributed to the Tedesco cause, the South Jersey connective tissue to Norcross meant that Stellato would be unlikely to prefer Sweeney as his 2017 front-runner. All the early evidence showed him to be more inclined to back an alternative like former U.S. Ambassador to Germany Phil Murphy of Jersey City Mayor Steven Fulop.
The latter's efforts to coalesce the northern counties in particular showed an attractive option for Stellato, who knew too well the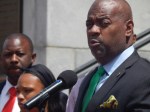 feeling of having stared down the south, just as another Fulop ally, Newark Mayor Ras Baraka, had to his immediate south.
But if Stellato decides to dig in against Sweeney, Sweeney figures – just as Humphrey Bogart and Ingrid Bergman would always have Paris – that he'll always have Sarlo.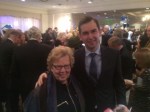 Where Senate Majority Leader Loretta Weinberg (D-37) comes down ultimately at a Bergen convention does not at this moment appear very clear. As a stout member of senate caucus leadership she readily avails herself of face time with Sweeney whenever he travels to Bergen. But she also routinely surfaces at Murphy events. Right now, she seems least close to Fulop, which – if it holds – could be the contributing piece to more Bergen fracture, obviously the best case scenario for the Southern-based Sweeney.
But Stellato appears sufficiently strong to win a convention and get the candidate of his choosing on the line.
"Murphy is everyone's number two choice," a source told PolitickerNJ in reference to the hard-politicking former ambassador. "His best strategy seems to be to put himself in a position where the powers-that-be turn to him to avoid a fight between Sweeney and Fulop."
But if that fight becomes unavoidable, a longtime-coming Democratic Primary in LD36 would assuredly boil over, pitting Sarlo – presumably off the line with Sweeney – against Assemblyman Gary Schaer (D-36) of Passaic, who would get the county lines in both Passaic and Bergen, where's he's very close to Stellato.
It's volatile…