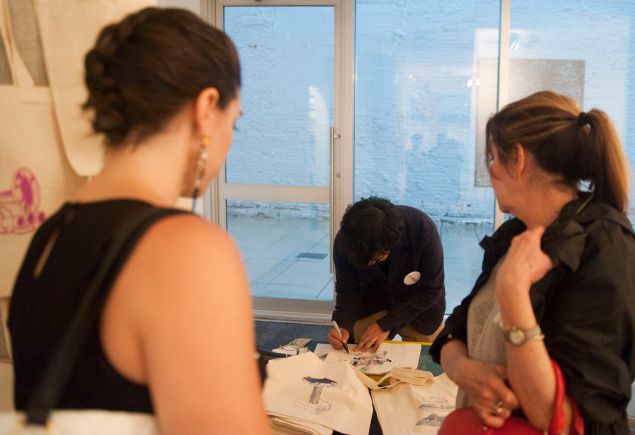 Thursday night, gallerygoers turned out in droves for the art world's big season opener, braving rain and sticky humidity, and queuing up to see dozens of openings all happening within a few square blocks in Chelsea.
Among the night's highlights was Kyoto-based artist Teppei Kaneuji's first U.S. solo show at Jane Lombard Gallery, titled "Deep Fried Ghost." Mr. Kaneuji has had major museum shows at the Ullens Center for Contemporary Art in Beijing and the Yokohama Museum of Art, and his work has been shown at the Singapore Biennale.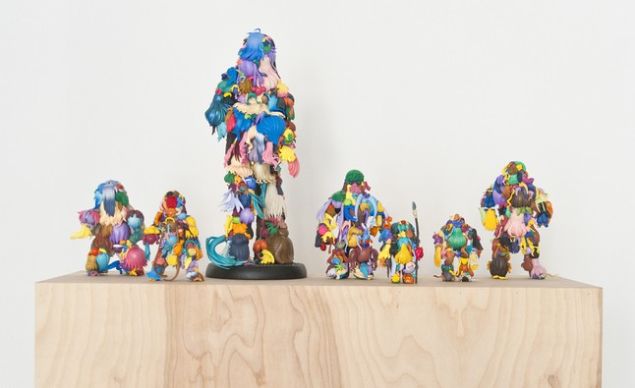 The artist spent three weeks in a residency space in Brooklyn creating works just for this show, taking inspiration from the city, and using an array of everyday objects and found materials to create his signature blend of playful pop culture-infused surreal sculptures and installations. For his series Teenage Fan Club, he used plastic removable hair pieces from toys to create fantastical monster and superhero figurines of his own. And for Games, Dance, and the Constructions (Soft Toys), cartoon-style drawings of objects, wood, bones, and food are screen printed onto plush sculptures.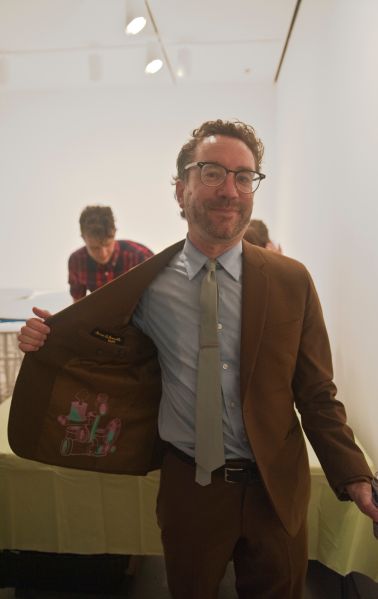 Visitors who happened by the gallery for the opening were given a special opportunity to walk away with a one-of-a-kind artwork created on the spot for the affordable price tag of $5-$10.
The artist set up a make-shift printing studio in gallery's back room, where he screened a selection of his cartoon images in candied colors on canvas tote bags for $10. Or, he offered to customize any item of clothing visitors provided for $5. Not a bad deal for a signed edition made on the spot!
Mr. Kaneuji will be on-hand again today at the gallery, 518 West 19th Street, from 3 p.m. to 6 p.m. (hurry up!), to screen print on pretty much anything visitors would like. Printed tote bags on offer today will be slightly bigger, and go for $15.