Big city daily newspapers all over the United States are firing their regular staff music writers. Maybe you're thinking, "Why should I care? After all, I can just go to my favorite blog and find out everything I need to know about The Billion Oyster Project!"
But it is a big effing deal. The job of reviewing, previewing and commenting on all forms of popular (and not-so-popular) music for the daily paper is a deeply important niche, an almost essential link in the chain between musician and potential listener. In many senses, these writers are the most important music journalists: they have the exceedingly difficult job of keeping non-music geeks up to date on global and local musical events and telling readers why they should pay attention to artists they might not normally be exposed to. It's tough and important work.
Daily Newspaper music journalism is the ground zero of music journalism; it's the most important music writing out there.
It is easy—way too easy—to assume that the insane pluralism of the Internet has made the daily music writer unnecessary. I mean, thanks to the wirldwode nebberwet, we can find out so much about so many bands. But that doesn't mean you can simply replace daily newspaper music writers with freelancers or bloggers. Writing about music for a daily paper is a tough job that demands both general and specific knowledge and an ability to understand your local cultural landscape; it also requires an un-cynical desire to communicate to a lot of people who will never, ever own a Roky Erickson record.
Most of the daily newspaper music writers I know are intense music geeks, but they do not let this get in the way of telling us about a Beyoncé show, and why we should care. Likewise, a music writer for a daily has to avoid being swept away by trends, yet remain informed enough to report accurately about them and place them within a workable and realistic context (New York Times, are you listening? A lot of your music writers sound as if they accrued most of their musical knowledge when they were at Bard and did a semester abroad in Berlin in 2011; God, I miss Karen Schoemer and Ann Powers).
Here are two examples of why the music writer position at a big city daily is so valuable: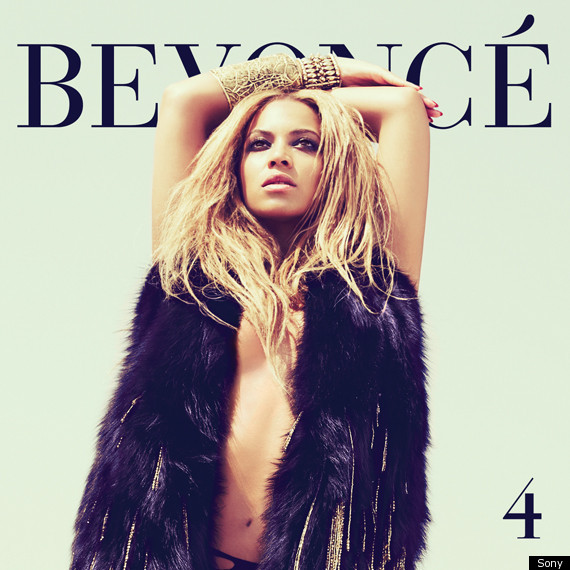 The recently re-assigned Keith Spera at the New Orleans Times-Picayune was not only a guy who knew local music lore like the back of his hand, he also understood how to apply it to a mainstream audience in an effective way. For instance, Spera understood that a band like Cowboy Mouth, an acrobatic and ferocious live band who don't make especially good records and who are only slightly known outside of the South, are an essential part of the city's musical lifeblood. A 22-year-old blogger or a national freelancer with an affection for Dr. Who and Modest Mouse and a communications degree from SUNY New Paltz isn't necessarily going to know that sort of thing, much less understand how it applies to the larger picture of letting your audience know that U2 are in town this week.
A good daily journalist helps keep alive the cultural tradition of the city where they write.
A little further north, the still employed (!) David Menconi of the Raleigh News & Observer is not only able to preview a Van Halen show at the local enormodome, he also provides perspective on essential local characters like Mitch Easter, Peter Holsapple and Michael Rank. A good daily journalist helps keep alive the cultural tradition of the city—a blogger or freelancer trained in over-specificity or tainted with stylistic prejudices isn't going to be able to do that. Just as importantly, in one or two paragraphs, Menconi can tell us why it's interesting that Elvis Costello is opening for Steely Dan, and he can do it in a way that can hold the attention of both a music geek and someone who is just flipping through the paper on the way to the college football news. That's a rare skill, especially when you do it three or four times a week.
See, the kind of music criticism someone like myself does is all well and good. Shining a light on the undeservingly obscure, sure, that's important; breaking the knees and scattering the bones of Dave Grohl false idols, well, there's a place for that, too. But at some point, we need someone out there who we trust, who lets us know who's playing in town this week, and what it means to us (by which I mean the devastatingly important regional us). Daily Newspaper music journalism is the ground zero of music journalism; it's the most important music writing out there.
A voice familiar with the region but well-versed on national and international trends, who can apply their knowledge of local preferences to information about national acts; someone who appreciates local heroes and understands their importance to the community; someone who, like all reputable sports and political columnists, we get to know, so we trust their perspective. That's what we lose when we lose the daily paper music writer.
And someone like Spera, Menconi, or Jim Farber (the legendary Daily News music writer who was recently inexplicably let go after 25 years at the paper) would never end a piece by writing "Sting is a tool." It's precisely this kind of restraint—coupled with an extraordinary library of knowledge and perspective—that makes these people so valuable. They're not going to let their smug opinions get in the way of their job, and they know there's no greater joy than turning someone you'll never meet on to some beautiful and important music.