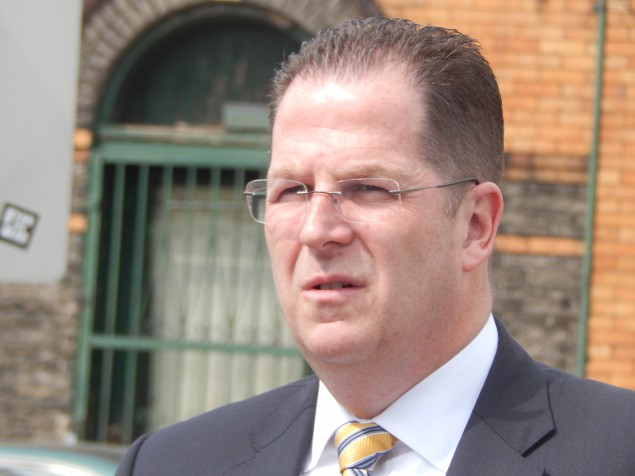 When state Senator Brian Stack's mother was approaching the end of her life she needed around-the-clock care. Before she passed away in May, Margaret Stack moved between a few nursing homes. That experience, for her son, was an eye-opener.
"I have seen first hand going into nursing homes what these [certified nursing assistants] CNAs go through," Stack told PolitickerNJ. "They bathe people, in most cases they feed them, spend time with them, hold their hand when they are probably at the most fearful time of life, when end of life is near. How do you even put a price of what these people do?"
Stack believes that for-profit nursing homes are understaffed almost across the board in the state, with a few exceptions. He also believes workers are underpaid when the taxing nature of their work is considered. Because of those beliefs, he has introduced a piece of legislation (S2878) that aims to set staffing criteria to ensure that no patient receives inadequate care due to CNAs being "stretched too thin."
"You see the small salaries that they make and the tremendous sacrifice of their own time—many of them stay over without even getting over time—to take care of residents who are in facilities," said Stack. "One CNA would sometimes take care of 20-25 patients. It is unbelievable."
Stack has partnered with 1199SEIU to try and push this legislation. He hopes to get it " moving through the committees and get the governor to sign it" during the end-of-the-year lame duck session. If it does not move this year, Stack is ready to keep pushing forward in 2016.
In order to "bring light" to the issue, Stack and SEIU have joined forces. Tonight the two will be hosting a town hall in Union City—where Stack is mayor—to demonstrate their commitment to the issue.
"It is going to show the nursing home operators that we are not going to let this bill fall into a committee and go to sleep," Stack said. "We are going to make sure it gets to a vote in the senate and the assembly and apply as much pressure as possible to get the governor to sign it."
According to Milly Silva, Executive Vice President of 1199SEIU, events like the town hall provide a critical opportunity to heed the concerns of those impacted by the "staffing crisis."
"Nursing home workers are raising the alarm that our state is facing a serious staffing crisis," said Silva in a statement.  "It's imperative that we take heed of their concerns and listen to their stories about how insufficient staffing is impacting the wellbeing of nursing home residents.  We are deeply appreciative of Mayor Stack for being a champion for quality nursing care and starting a community dialogue on this vital issue."
According to Stack, the passage of legislation will be one of the first steps to ensure the "human issue" of understaffed nursing homes is resolved.
"I think that the owners of the nursing homes need to take home a little bit less than the millions that they take home now and invest it back into patient care," Stack said. "I don't know how you go to sleep at nighttime knowing that the patients aren't receiving the care they should be receiving."
According to an AARP report, N.J. ranks second worst in the U.S. for the percentage of high-risk nursing home residents diagnosed with bedsores. According to Families for Better Care, nursing homes in the state have received and "F" grade for levels of direct-care staffing.
The town hall event will be Wednesday Sept. 30 at 6 p.m. at José Martí Freshman Academy in Union City.