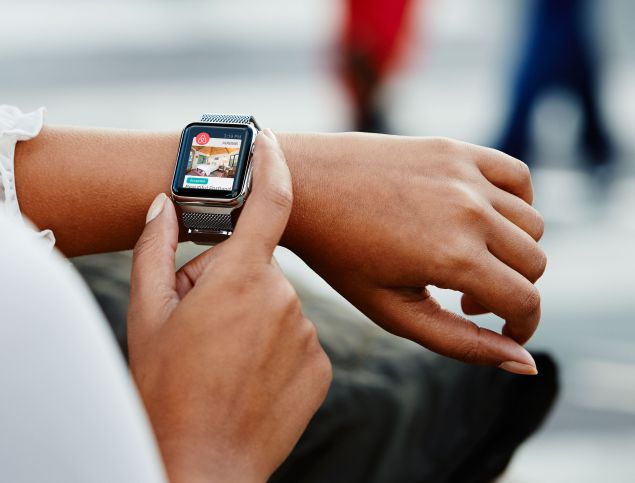 Apple (AAPL) Watch wearers can now rent rooms on their wrists.
AirBnb (ABNB), the rental website that makes homes and apartments available to travelers, released its first smartwatch app today. The release is exclusive to the Apple Watch, leaving Google's Android Wear watch out of the loop.
"Airbnb is about more than just a place to lay your head, it is about providing a great experience during your whole trip, and the Apple Watch is the perfect way for Airbnb to stay with you wherever you are," Alex Schleifer, head of design at Airbnb, said in a statement.
Guests can use the app to find a place to lay their head, and communicate with hosts. Users can ask questions and get answers with the chat feature, and receive notifications for new booking requests. The feature sends a picture of the potential guest along with a custom message, similar to WhatsApp or Facebook Messenger. If a guest needs to know a password or key code, they can now use the watch rather than taking out another device to communicate. Users can also accept and reject bookings with the app.
"Our hosts want to deliver personal hospitality to every guest, and messaging through Airbnb for Apple Watch app is one of the first and fastest ways they can create a long-lasting connection," Mr. Schleifer said.
Airbnb says that it builds platforms that it believes guests and hosts would use. While Airbnb has released an app for the iPhone, the iPad and Android tablets, it has not released an app, or even a plan, for the Android Wear watch, even though the Android watch is now compatible with iPhone.
The app aims to keep the host and guest connected over the course of the stay, not just when booking the reservation—so the "long-lasting connection" which can now be established on an Apple Watch will hopefully make its way to Android soon.