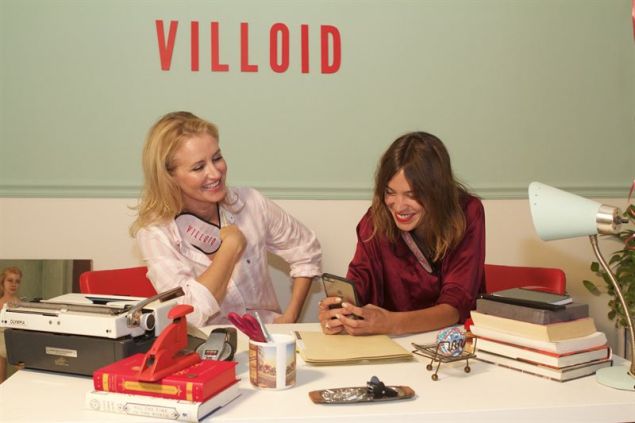 Getting dressed (well) in the morning just got a lot easier thanks to Alexa Chung and her new style app, VILLOID. Ms. Chung's inspiration? "That scene in Clueless where the computer puts an outfit together from Cher's wardrobe," as she put it in a press release.
The app, similar to both Instagram and Pinterest, offers a platform for users to upload product photographs and interact with fellow style mavericks. Users can follow their favorite brands, and build unique style boards that pair together items they might have otherwise shied away from. (Isn't it nice when social media actually grants us some confidence?)
For those VILLOID users who discover items they simply cannot live without, the app also makes it possible to purchase those must-haves directly through the platform. The whole process is easy, practical and fun.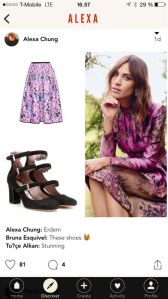 Ms. Chung never imagined applying her style knowledge to the technology realm until she started working with tech entrepreneur Jeanette Dyhre Kvisvik and her team. She hoped to learn about a tech field she knew nothing about, and in return share her own passion for clothes.
"Alexa and I immediately bonded," Ms. Kvisvik said. "Merging our ideas and utilizing her style genius, we have managed to make the best dressed app on the market."
Already, VILLOID has been crowned "the most addictive app" by model/singer Pixie Geldof. "Shout out to @chungalexa for making @villoid the most addictive app in life!" she wrote on Instagram. "Come follow me and check out my boards!"
It has also caught the attention of British X-Factor judge Nicholas Grimshaw, who posted on Instagram: "Congratulations to Alexa who is this generation's Tom from MySpace. Can I do the menswear one?"
The app is now available via the iTunes app store. Fear not, Android users; your version is set to launch later this year.