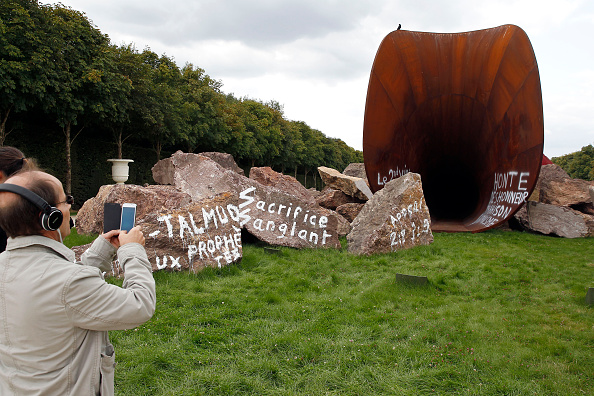 Anish Kapoor has to clean up his Dirty Corners vagina sculpture, which has been vandalized repeatedly, a court ruled. Not to be outdone in terms of ridiculousness, he compared the ruling to rape. "It is as if a woman is raped and blamed for her own rape," he said. Sure, whatever.
Sharp-tongued British art critic Brian Sewell, who hated Damien Hirst, dead at 84.
British culture heads to China as massive, if possibly propagandist, exhibition of British work and performance is brought to the country in $10.8 million program.
Insurance problems delay Titian show in Prague.
Antony Gormley sculpture near Dorset, England, toppled by storm.
Collectors increasingly interested in acquiring street art, which presents some obvious logistical hurdles.