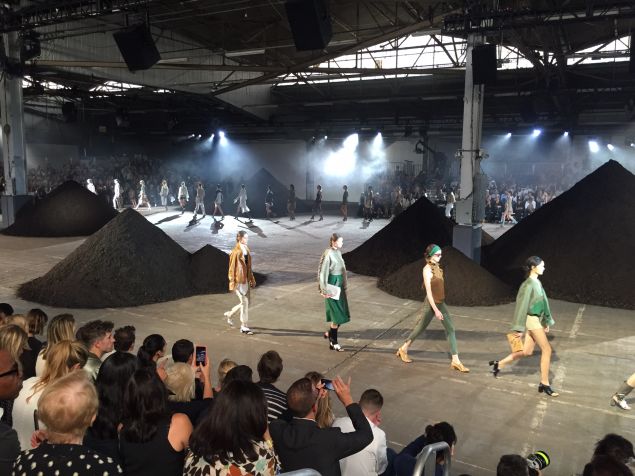 Architect and artist Maya Lin made her fashion world debut Monday with a much buzzed-about, site-specific installation for Phillip Lim's Spring 2016 Runway Collection at Pier 92.
Ms. Lin became world famous when she designed the Vietnam Veterans Memorial for Washington D.C. as a Yale undergraduate, and has since created numerous iconic, large-scale earthworks such as Storm King Wavefield at the Storm King Art Center upstate and A Fold in the Field at Gibbs Farm in Kaipara Harbor, New Zealand.
"I needed a raw, large venue to create this work…the Pier was the first place we saw, and the scale and rawness of the space was perfect," Ms. Lin told the Observer. "I love the idea of art in unexpected places, as long as the artwork can be kept as a distinct work."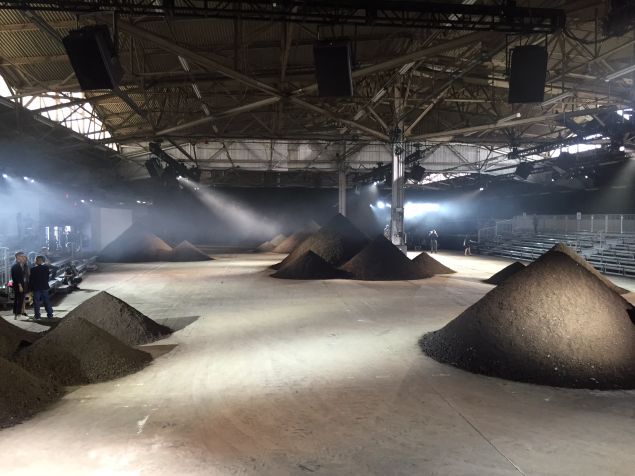 For her collaboration with Mr. Lim, the artist created seven towering mounds of nearly 200 tons of toxin-free compost spaced throughout the Pier's open hall, in an artwork titled seven earth mountain. Models weaved between the mounds in Mr. Lim's Spring 2016 collection, aptly themed "stop and smell the flowers," which featured a wide swath of earthy tones, floral motifs and clean, minimal lines that played off of Ms. Lin's angular, pointed hillocks.
On the ways her installation complements Mr. Lim's design, Ms. Lin said, "I think we both appreciate the beauty of simplicity and the power of simple lines. The first sketch I made of the show expressed that simplicity that we both responded to."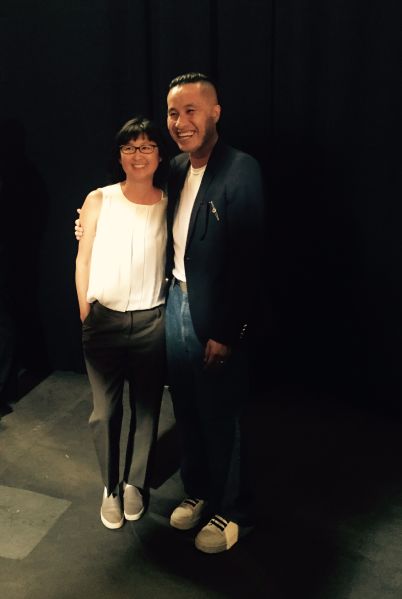 While Ms. Lin's artworks typically take years to realize, the installation for this show took only three days.
"It has been really fun and exciting to work on something so quickly. It allows me to really spontaneously make a work of art," she said.
In keeping with the environmental focus of Ms. Lin's other projects, the compost used for the sculpture will repurposed: 30 percent of the material is set to go to the New York Restoration Project for New York City community gardens, and donations for the artwork benefit the Perfect Earth Project, an organization for toxin-free land management. Additionally, the work's carbon footprint was carefully calculated by the production team, and Mr. Lim's brand, 3.1 Phillip Lim, will donate the amount needed to make up for the its carbon emissions to the Carbon Fund.
The first major monograph of Ms. Lin's work, Maya Lin: Topographies, will be published in October by Rizzoli.
For a glimpse of Mr. Lim's Monday runway show, featuring Ms. Lin's artwork seven earth mountain, check out a video clip on the 3.1 Phillip Lim website.