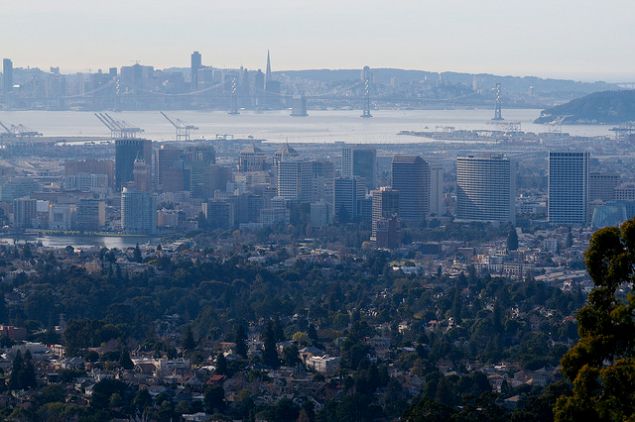 A 27-year-old artist was shot to death yesterday while painting a community mural in West Oakland—about stopping violence.
Antonio Ramos was busy painting the Oakland Super Heroes Mural Project, one of six freeway underpass murals commissioned in Oakland on Caltrans property to beautify the urban environment, when he got into a discussion with an as yet unidentified attacker who eventually shot him, according to the Oakland Tribune. He was pronounced dead at a local hospital.
Ramos, of neighboring Emeryville, Calif., was at work on the West Street underpass of Interstate 580 with a group of other artists.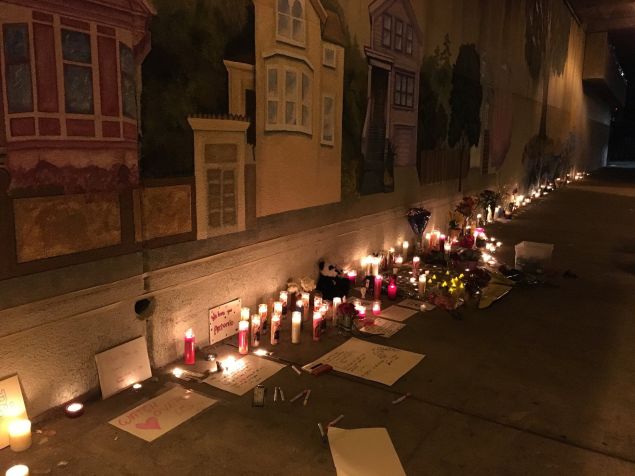 Attitudinal Healing Connection, a non-profit anti-violence organization, is producing the works. Mr. Ramos had helped with AHC's murals since 2012, when he walked up to painters at work on a San Pablo Avenue mural and volunteered to help.
"We're devastated," David Burke, the mural project's art director, told the Tribune. "He was really an amazing person who loved doing the work."
Called "Self as Superhero," the mural was about superheroes in the local community and was designed by middle schoolers in the area.
"It's not about the cape and the superpowers. It's about what our community needs—stopping violence, environmental awareness and positivity," Mr. Burke said.
The mural showed Victorian homes on a tree-lined street with a stream—a stark contrast to West Oakland, which has one of the highest crime rates in the nation. Dow Jones named Oakland America's second most dangerous city last year (Detroit was the most dangerous). And West Oakland has long been an epicenter of crime within the city.
Local schoolchildren were scheduled to come help out the artist team this week, but now that seems unlikely.
Mr. Burke said he did not think that Mr. Ramos knew the shooter prior to the attack. The lead artist for the project, Javier Rocabado, said that Mr. Ramos didn't even argue with his attacker. "It was just a guy, crazy, walking through here," Mr. Rocabado told a local news outlet. "He probably stole something or did something to the mural and Antonio was asking why did you do that?"
Members of the community expressed their grief on Twitter and there is an online campaign to raise money to help Ramos' family pay for the funeral.
The homicide was the 71st this year in a city with a population of less than half a million. Police are still searching for the shooter.