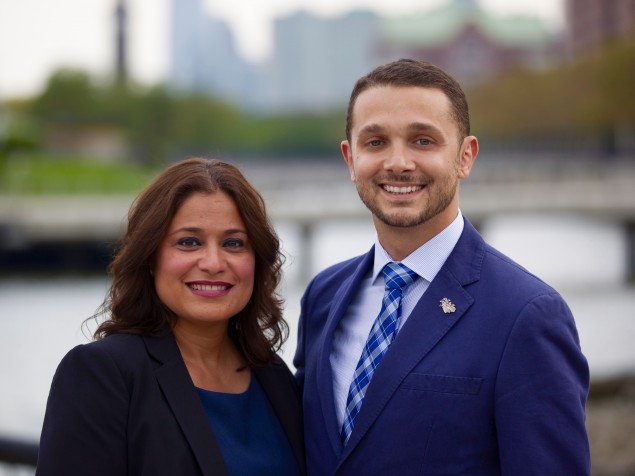 Michael DeFusco, the Team Zimmer candidate seeking the Ward 1 council seat in Hoboken, has received a resounding endorsement from fellow ward 1 resident and Democratic candidate for the New Jersey Assembly Annette Chaparro.
"I believe Michael's enthusiasm and passion to help his community would make him a very active, attentive, and overall great representative for the 1st Ward," Chaparro said in a statement. "I have had the pleasure of working with Michael on the Zoning Board and have seen his ability to make sound decisions in the best interest of Hoboken, and as a 1st Ward resident, I would be happy to have him represent my home ward on the City Council."
DeFusco is the current commissioner of the Zoning Board. He said he is "honored" to have Chaparro's support.
The endorsement shows another strong political alliance for the challenger as he faces long-time incumbent Theresa Castellano for the council position.