"I've spent my whole life in New York City, jewelry designer Cynthia Rybakoff tells the Observer from her Fifth Avenue apartment. The one-bedroom is a mix of simplistic, alluring artwork by her late husband Matt Shapoff and furniture designed and built by Ms. Rybakoff.
After attending Fieldston school and then Skidmore College, Ms. Rybakoff returned to New York and met Isaac Mizrahi; she began working with him making primitive wood jewelry. She recalls making tiaras for Mr. Mizrahi's first fashion show, which included models Christy Turlington and Linda Evangelista. That same year, in 1987, Ms. Rybakoff launched her eponymous collection, featured on many runways and Oscar de la Renta.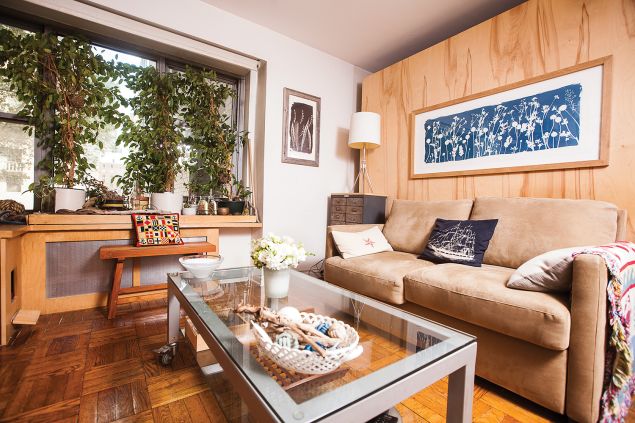 How did you approach designing your home as a designer? My father was a contract interior designer so I was exposed at an early age to blueprints, renderings and planning. I approached the design of my studio apartment, which is quite small, by first creating custom built-in furniture. I began with a raw birch plywood divider to make a bedroom, with storage under a loft bed, and then a desk/shelving unit to create a home office. Lastly, I created a multipurpose cat window seat and plant shelf in the living area that also encloses the radiator.
So you are quite handy with a toolbox, then? I'm both a designer, and general contractor. I'm into recycling which is why I have a motley collection of vintage furnishings. The apartment also houses my collections and is still a working print studio where I produce my late husband's paper goods designs.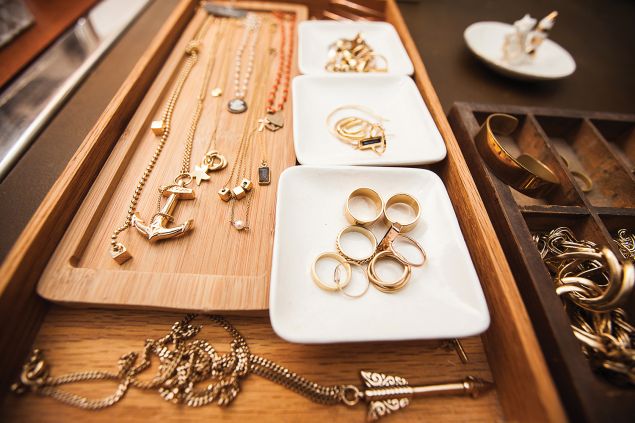 Do you have a rigid design ethic? I'm not into having the space look decorated, but rather an organic history of curated objects, which Matt and I collected together. It's much more personal, and comfortable. It's live/work, which I prefer, even though I have a jewelry design studio in the Financial District.
Where do you draw inspiration from for your jewelry line? Mostly from the materials themselves. As a life-long "collector," I've been especially inspired by unwanted, vintage dead stock materials. A lot of my favorite pieces are retro-classic-inspired. I love stylish old films, and get super-inspired from both the fashions and interiors they feature.
Do you travel often? What are your favorite cities? I don't travel as much as I would like, because I'm very hands-on in my current company, but I love the smaller cities in Italy, like Sienna, and really felt in my element in Stockholm. I brought home 45 vintage and antique pieces in my luggage the last time I went to Stockholm. It was insane! I love Europe in general. I studied architectural art history, and I'd rather go on walking tours in old cities than lie on the beach somewhere.
What advice do you have for young people aspiring to be where you are? I am a risk taker, and initially everything I did was purely instinctual and impulsive. Fortunately, I was very successful, but there were a few disasters along the way. Today, I weigh those risks a lot more carefully, and don't dive into anything without careful consideration. However, I still take a lot of risks, because you always need to force yourself to try new directions, and I know I'll learn a lot from my mistakes if it doesn't work out. Mistakes are not to be feared, and I'm not sure you can become very good at anything without making them! My advice is take the risk, but if it doesn't work out, use it as a learning experience and move on. Also, find your niche. Originality is a rare commodity. When I first started, I was not really very influenced by existing fashion trends. My very first success came from creating trends. I had my own niche, and editors took notice!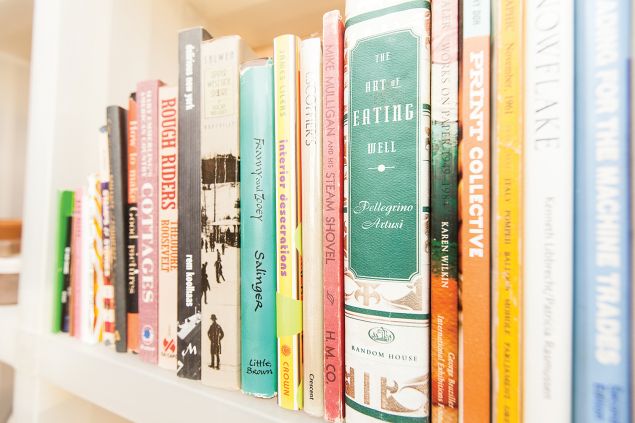 What makes someone a New Yorker? Being able to tolerate a lot of unpleasant sights, smells and sounds. It's a desensitizing process, and then you can consider yourself a New Yorker. Honestly, this city is pretty gross, and I'm not shocked by much. I spend my time on the streets of New York City looking for the beauty. When I see it, I Instagram it! It's everywhere, in bits and pieces, and my camera is always ready.