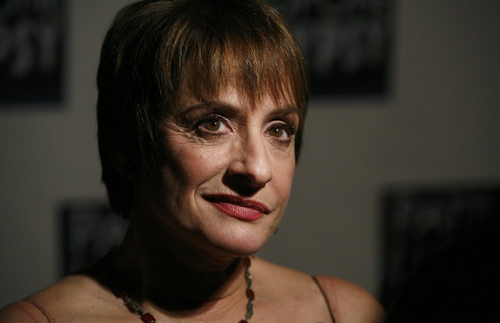 Mere months after Benedict Cumberbatch and Patti LuPone railed against the use of cell phones in theaters, the issue has reared its ugly head yet again. Except this time it's worse, because a phone company is encouraging this annoying and disrespectful behavior.
Late Monday morning, AT&T tweeted out this photo from its official account, urging users to "catch a winning play at the theater" by watching football on their phones:
The tweet was deleted by 5 PM, but anger about it has persisted over the last 24 hours. When Playbill tweeted about the incident, AT&T was forced to respond:
AT&T also issued a statement, which said "Our ads take place in an alternate reality and are not meant to be taken literally."
This ridiculous assertion wasn't enough for many theater lovers, who threatened to leave AT&T over its seeming disrespect for the arts. Rival cell phone companies responded to these disgruntled users, offering competitive deals if they switched:
The Broadway community was also outraged, with many shows and actors issuing tongue in cheek threats to AT&T:
It is unclear why this "cell phones in theaters" debate even still exists, but sadly there seems to be no end in sight. Here's hoping that Damn Yankees stay on stage rather than being watched on an iPhone screen in the orchestra.