Bachelor in Paradise is our reward for slogging through weeks of Kaitlyn, Shawn and Nick's nonsense. Join us, as contestants from The Bachelor and The Bachelorette seasons past stop being polite, and start getting real (drunk and crazy).
I'm super thrilled for Virgin Ashley that she's finally ready to use her vagina-parts with Jared, but no roses to her reasoning of why it needs to happen now: because "time is running out in Paradise, and I just want to solidify this relationship."
Why?? This is Bachelor in Paradise's fatal flaw: that there is no real incentive for anyone to find a life partner by the end of the show. There's no cash prize, like on Bachelor Pad. And there's also no reason why Virgin Ashley and Jared can't finish solidifying their relationship back in America—as far as we know.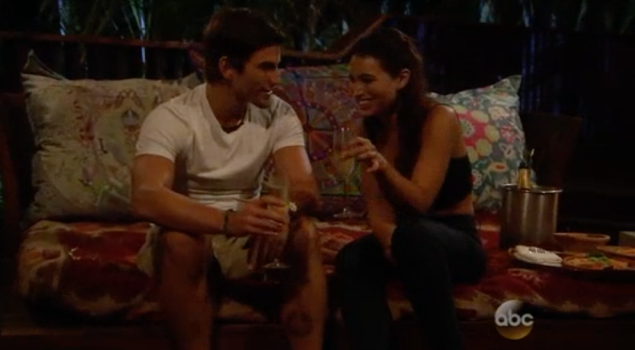 Forget Mikey—a rose to Juelia's actual best chances at finding long-lasting love in Paradise.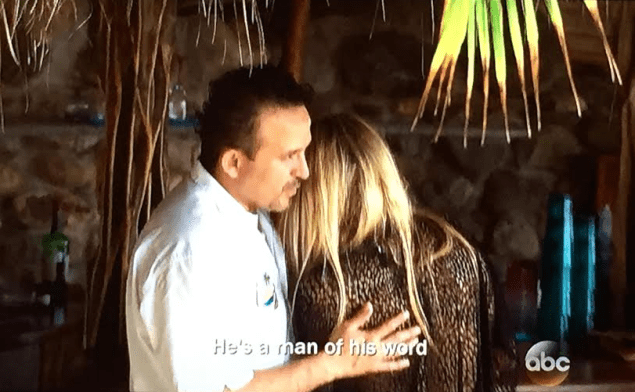 Unfortunately, Juelia will never get to explore a third relationship. After Mikey dumps her, she packs her bags and heads for America, excited that her daughter won't have a human-sized bag of rocks for a stepfather will get to see her again.
No roses to the greatest injustice in the history of Bachelor in Paradise—nay, in the history of dating, on the whole: that somebody with hair that looks like this still gets to have his pick between two different extravagant dates with two different eligible bachelorettes.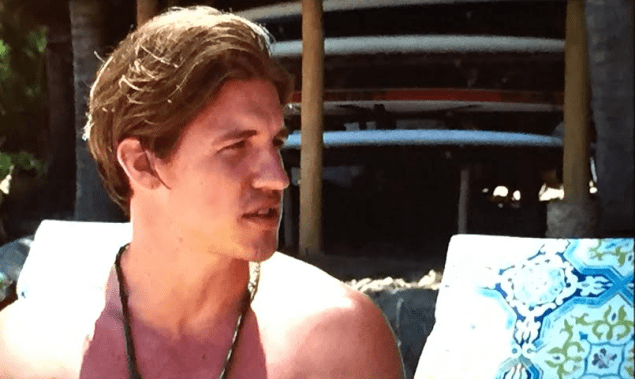 Justin, he of the helmet-resembling head foliage, is invited on a date by new arrival Cassandra after he's already agreed to a date with Jaclyn. Preferring to date Cassandra, a fellow single parent, Justin pulls Jaclyn aside and pulls out of their date.
A rose to the closest Jaclyn will get to sexual activity during her time on Bachelor in Paradise.
Thanks to his supremely sexy sand-rolling, Nick convinces Jaclyn to fork over her date card so he can become Robo-Sam's next victim use it on Samantha, instead.
A rose to Cassandra, who valiantly tried to wear clothing as she rode her horse in the blistering Mexico heat, but ultimately was forced to remove her shirt in a completely un-staged moment that didn't get edited by ABC whatsoever.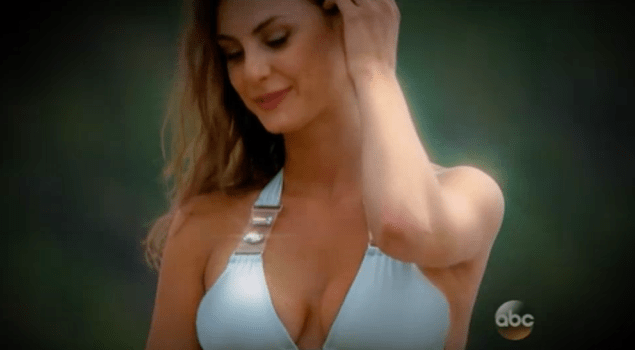 If a shirtless Cassandra looking like "a character out of a romance novel" isn't enough to make Justin fall in love with her, their ensuing bonding over their kids' custody schedules certainly is. The two feel a super strong connection.
A rose to the noise of crashing ocean waves, Justin and Cassandra's last hook-up soundtrack that isn't the Wiggles.
A rose to the four people in Paradise who I am absolutely, positively certain no one wanted to hang out with, ever. Kirk, Carly, Jade and Tanner are like those friends you had in high school who would show up to group hang-outs, but who'd spend the entire time sitting slightly outside the circle and nuzzling each other's fingers instead of taking part in the conversation.
A rose to 647—the seeming number of times Jared has broken up with Virgin Ashley, and she has proceeded to signal "extreme sadness" through many layers of Botox.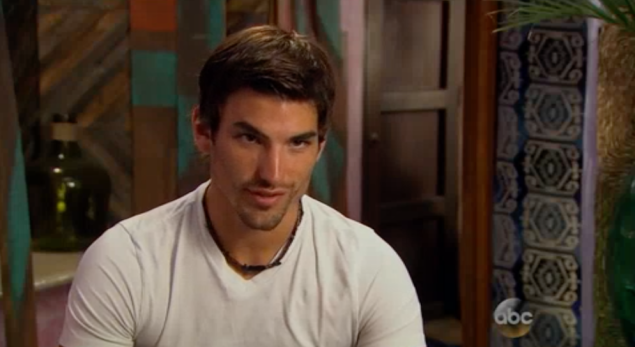 Thankfully, Jared's departure ends on a positive note. He and Virgin Ashley hug, and she thanks him for "making me realize that the total package exists."
But sadly, a rose to the "total package" whose existence Ashley hasn't seen. That's right—Jared confirms that no sex was had by anyone in he and Virgin Ashley's Fantasy Suite.
A rose to Nick, a radical feminist who boldly fights societal pressure to objectify women.
Oh my dear god, a thousand roses to THE MOST AWKWARD KISS IN BACHELOR IN PARADISE HISTORY. Seriously—what in the name of Chef Josefina Santacruz™ is going on during Nick and Sam's make-out? Did Nick's breath smell really bad? Did ABC's scientists forget to recalibrate Robo-Sam's kissing sequence before this date? Let's analyze this bad boy frame by frame.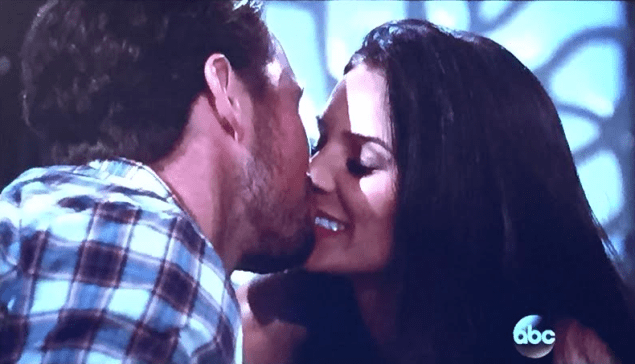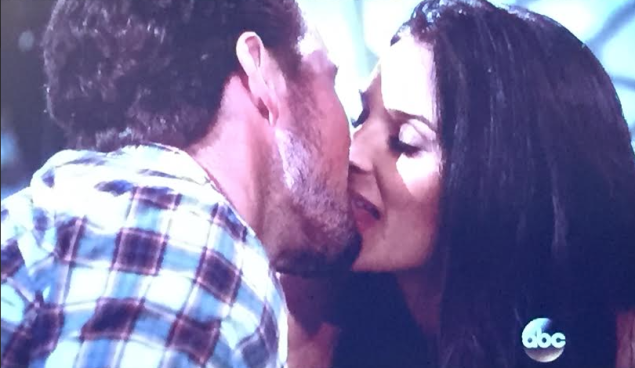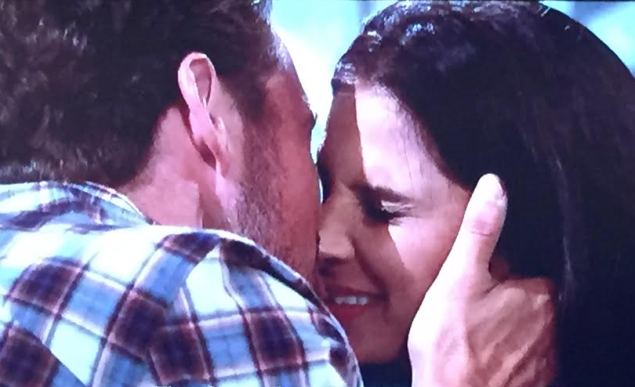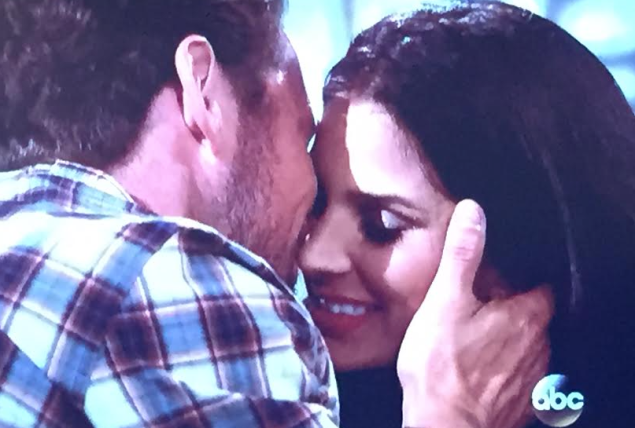 No roses to all the time ABC is devoting to Carly telling the camera how confident she is in her relationship with Kirk. And the subsequent shots of Kirk ominously chugging champagne. Honestly, I'm terrified. I mean, everyone knows the old Bachelor proverb: She who constantly celebrates finally having a boyfriend willing to have sex with her is bound to be dumped by said boyfriend. IF THIS IS FORESHADOWING, I DON'T LIKE IT, ABC.
A rose to the real reason Virgin Ashley spent the entire limo ride to the airport in tears. (Hint: It has nothing to do with Jared going home.)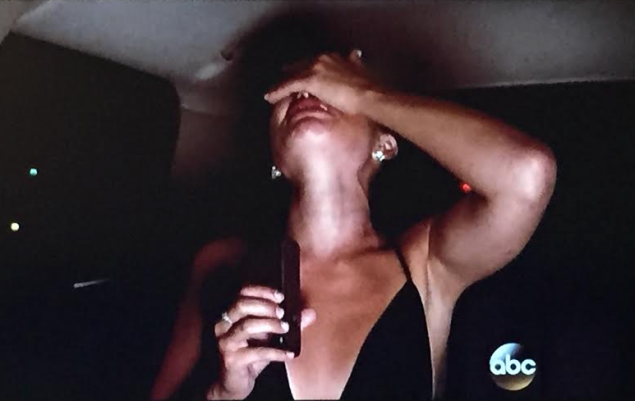 A rose to Jaclyn, once again, for articulating all of America's confusion and disgust into a single incredible facial expression. These are my feelings exactly as Mackenzie explains she'd rather go home than accept a rose from an ultra-desperate Mikey.
The rest of the Rose Ceremony goes as follows: Kirk picks Carly, Tanner picks Jade, Nick picks Samantha, Josh picks Tenley, and Justin picks Cassandra. Approximately a billion people go home.
A rose to the closest Kirk has come to death since his encounter with toxic mold growth: telling Carly he's not just "behind" the way she feels about him, he's "a lot behind" the way she feels about him.
Carly, though shocked and then absolutely devastated, manages not to punch Moldy Kirk in his moldy face, but I suspect zillions of Bachelor in Paradise viewers around the world would sincerely like to do so. This is heart-breaking. Dream-crushing. I can't even bring myself to make jokes about Carly's absolutely tragic romantic track record, because I'm distracted by the MONSTROUS WAVES OF HORROR CURRENTLY CRASHING AGAINST MY SOUL LIKE A THOUSAND MOLDY DAGGERS.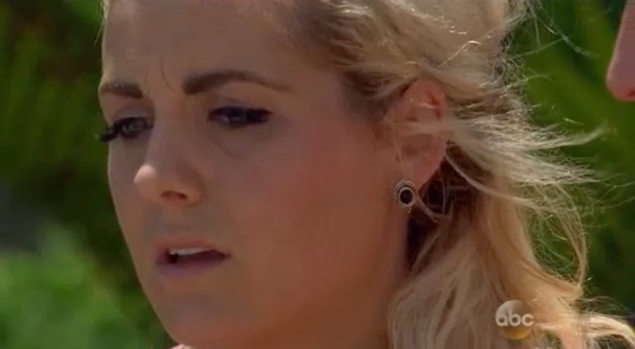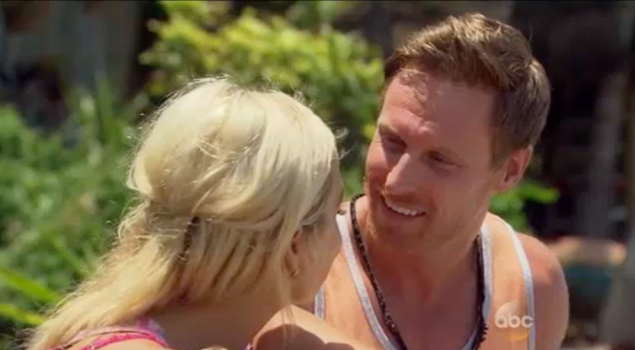 A rose to the most personality Jade has ever shown on television.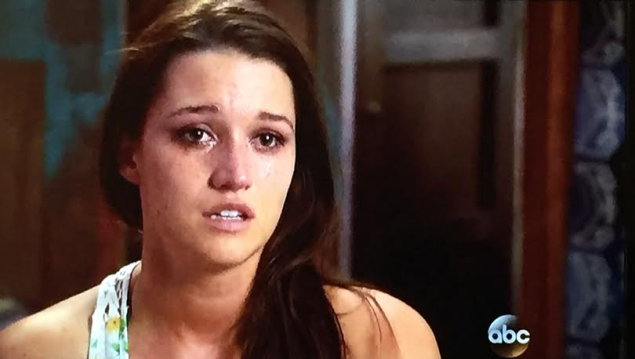 A rose to the VERY IMPORTANT SLEUTHING I did re: the teased proposal on tonight's episode.
On last night's scenes of what's to come, we saw Tanner telling Jade he can't give her a rose. Now, I've always taken this to mean, "I can't give you a rose, but I caaaan give you…….this shiny Neil Lane engagement ring!"
In the next clip, we see an engagement ring sliding onto a hand with distinctly bright blue-painted nails. I assumed this was Jade's hand. HOWEVER, I rewinded to the prior clip of Jade and Tanner at the final Rose Ceremony (this DVR has been the best birthday gift ever, Dad) and made a stunning discovery: JADE'S NAILS ARE NOT PAINTED BLUE.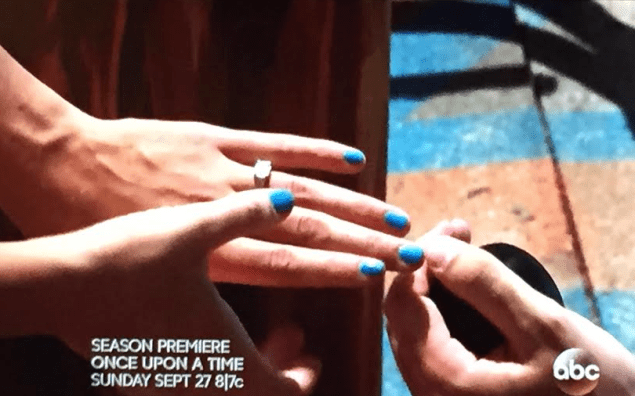 This leaves a number of possibilities. Could Josh the Welder be proposing to Tenley? Could Robo-Sam convince Nick to propose to her, in a final, stunning feat of man-controlling? Perhaps Jade merely re-polished her nails mid-Rose Ceremony? I hear those things take ages to film.
Thankfully, because this glorious show is on two nights a week, mere hours separate us from knowing the truth.