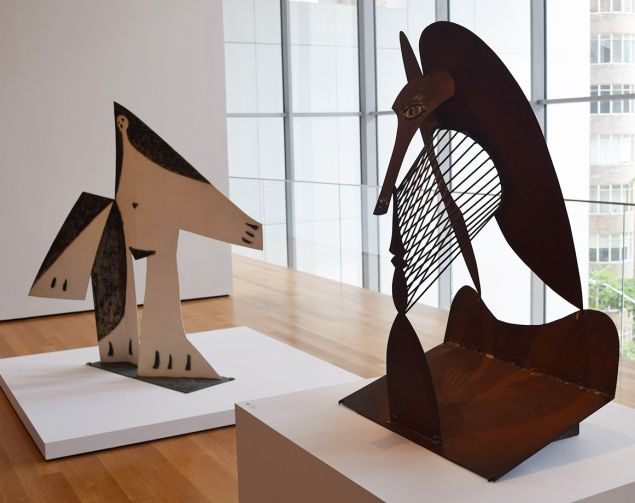 'Picasso's Sculpture'
Pablo Picasso's body of work is generally divvied up by scholars, somewhat sleepily, into movements and periods (cubism or blue), geography (France versus Spain) or, increasingly in recent years, according to the artist's wives and mistresses: Grecian Olga, sensual Marie-Therese, crying Dora, angular Jacqueline. The curators of this fall's Museum of Modern Art blockbuster, both women, have no patience for that. This tremendously exciting and surprising sculpture show zeros in on the work and jettisons the rom-com narrative, placing many sculptures in spaces where you can circle around and see different sides of the Spanish master, most of them absolutely glorious. Really, you can't believe how good this show is. It opened at MoMA earlier this week and runs through February 7, 2016. 
The Opening of The Broad
and 'Matthew Barney:
River of Fundament'
Two of the most important shows by far to open this fall are on the Left Coast. Billionaire collector Eli Broad opens his The Broad (an institution that came into being when the existing L.A. museums apparently didn't kowtow sufficiently to get his jaw-dropping trove) on September 20. It's rich in works by Jeff Koons, Cindy Sherman, Jasper Johns and Andy Warhol. As jealous as we may be of the fellow's art and funds, grant that Mr. Broad and wife Edythe picked early—and they picked spectacularly well.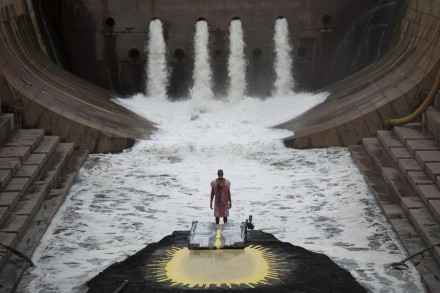 Meanwhile, Matthew Barney gets a major museum show in the U.S. this month. It's somewhat embarrassing that New York isn't hosting it, because no one doesn't grant by now that this guy's weird mix of wax, movies and body art matters. But the art world's favorite ginger-wigged satyr gets his latest big break, institutionally speaking, at L.A.'s Museum of Contemporary Art. The exhibition offers more than a dozen huge sculptures (some weighing as much as 25 tons), plus photographs, drawings and vitrines all related to his film River of Fundament, a six-hour incredibly ambitious and surreal tour of ancient Egypt, depressed Detroit and various religious rituals. The show, which opened Sunday, runs into January.
'Frank Stella: A Retrospective'
Fifty-six years in the art world. If there isn't a red carpet in front of the Whitney to welcome Frank Stella to his show, there should be. The pioneering abstractionist has lived long enough to be the next hot thing again, and this 120-artwork career retrospective has the added appeal of being co-curated by Whitney director Adam Weinberg.
As  the cherry on the sundae, the Whitney in November will premier the collection of Ethan Wagner and Thea Westreich Wagner. They were one of those brilliant and annoyingly prescient New York power couples who were having dinner parties decades ago at which they had to defend the Jeff Koons vacuum cleaners in their living room to the wisecracking husbands of dinner guests (sorry, Thea). Who's laughing now? October 30, 2015, through February 7, 2016, at the Whitney's new 99 Gansevoort Street home.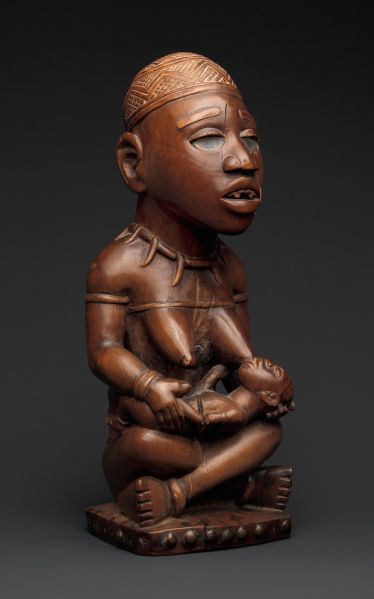 'Kongo: Power and Majesty'
At the Metropolitan Museum of Art this season, there's an institution-wide excitement. "Kongo," an ambitious and unprecedented show of African works that span four centuries, promises to be immersive and something of the before-and-after in scholarship on the field.  Among other highlights, this show unites 15 electrifying magical Mangaaka power figures from the Angola and Congo River regions believed, in their time, to have magical powers. Looking at them arrayed in a spectacular display at the Met, creating a nearly life-size army of wood and metal, even skeptics about such things will suspect it may be true. It runs September 18, 2015, through January 3, 2016.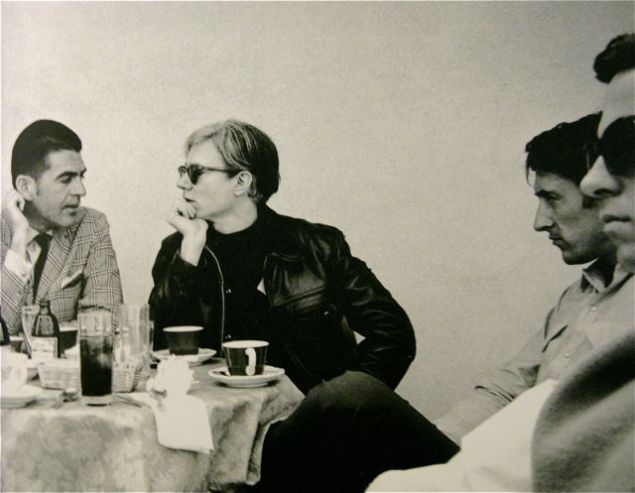 'Warhol by the Book'
At the Andy Warhol Museum, the first show to look at the Pop Art Master's fondness for books opens up this fall. According to the museum, he co-produced a satirical cookbook mocking fashionable French recipes; held coloring-book parties (who doesn't?); and designed a pop-up "children's book for hipsters" featuring recordings, holograms and a do-it-yourself nose job. The show features 400 objects, and many of the books have been digitized for easier study. It runs October 10, 2015, to January 10, 2016.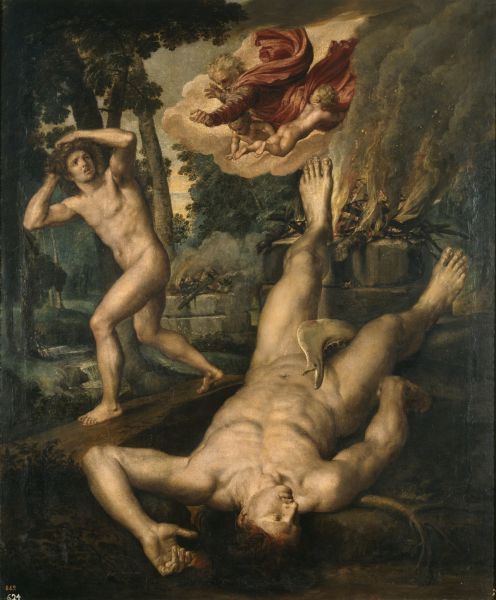 'Wrath of the Gods:
Masterpieces by Rubens, Michelangelo and Titian'
and 
'Class Distinctions:
Dutch Painting in the Age
of Rembrandt and Vermeer'
Boston and Philadelphia, home bases to many of the founding fathers, have always showed a proper respect for history. But this fall, landmark museums in both cities reach even further back to showcase the works of the Old Masters. Philly's Museum of Art offers a small but rich show highlighting Peter-Paul Rubens' gruesome masterwork Prometheus Bound. (Aeschylus wrote that, after Prometheus gave fire to man, Zeus had him chained to a rock for eternity with a eagle pecking at his liver.) It opened earlier this week and runs through December 6, 2015.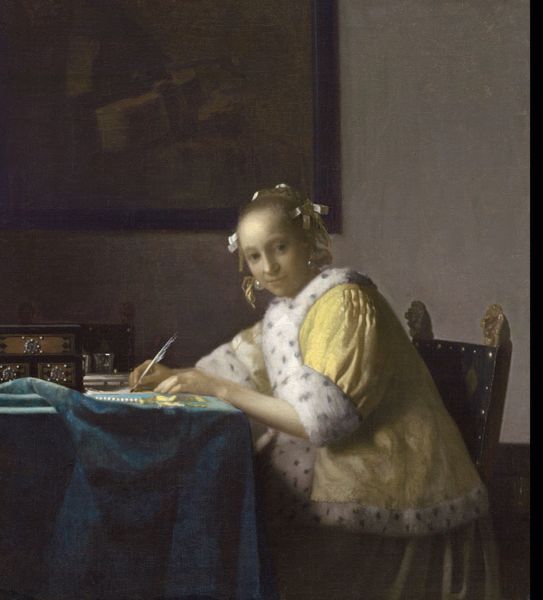 Meanwhile, the Museum of Fine Arts, Boston mounts a sweeping 75-painting exhibition of Dutch masterworks that includes the loan of a Johannes Vermeer from the National Gallery. Nothing wrong with that. Beyond its considerable treasure—these gorgeous pictures will really pop— the show features an interesting conceit. It looks at the Netherlands of the time according to its upper-middle and lower classes, a kind of 17th-century look at the 1% and the other 99%. It runs October 11 through January 18, 2016.
Two more highlights: At The Asia Society: "Philippine Gold: Treasures of Forgotten Kingdoms," and the Museum of Arts and Design's salute "Wendell Castle Remastered," which  takes an overdue look at the gifted furniture-making icon.