If Vice President Joe Biden announces he is running for president, the big winner, by far, will be Sen. Bernie Sanders (I-Vt.). Mr. Biden will take far more votes from Hillary Clinton than he would take from Mr. Sanders, who might well vault into first place in a three-way race that would quickly eliminate all other Democratic contenders.
The current wave of favorable press that the Draft Biden campaign is receiving would subside and reverse shortly after a Biden announcement. It would soon be apparent that the Draft Biden effort is a limited campaign, without strong grassroots support, and not a movement that would have any appeal to current Sanders supporters, who would remain rock-solid in support of Mr. Sanders.
What most in the media have long missed in the 2016 campaign is that Bernie Sanders is the most true, authentic, passionate and principled outsider populist in an election in which outsiders are favored over insiders, and populists are favored over establishment voices in both parties.
The problem with a potential Biden candidacy is that while the Vice-President gave a stirring populist speech on Labor Day, decrying the unfair economy and expressing his indignation at the injustice of economic inequality, during his four decades in the Senate he carried a lot of water for big banks and Wall Street firms.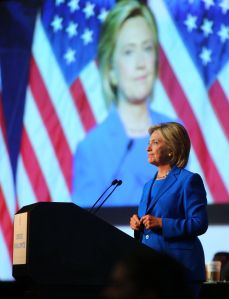 Throughout his four decades in the Senate Mr. Biden represented Delaware, a state with special relationships with many of the largest banks in the world. Year after year, decade after decade, then-Senator Biden performed Herculean work on behalf of his Delaware big bank constituents.
Throughout his four decades in the Senate Mr. Biden supported many projects important to those big banks, and cosponsored or voted for many pieces of legislation that were advocated by the lobbyists for those big banks.
Throughout his four decades in the Senate Mr. Biden hosted many political fundraisers where he accepted large amounts of campaign donations from those big banks and their lobbyists.
Joe Biden is a good and decent man. He was an outstanding Senator and has been an outstanding vice president. He has earned a reputation for integrity, substance and depth throughout his career in public service. What he did as a Senator, when he carried much water for his big bank constituents, was what is expected of any Senator. He did it well.
The problem for a Biden presidential candidacy is that at a moment when insiderism is highly unpopular and progressive populism is riding a wave of popularity, Mr. Biden is the ultimate political insider and the many things he did on behalf of his big bank constituents, while to be expected from any Senator from Delaware, will be anathema to many grassroots Democrats and appalling to almost all supporters of Bernie Sanders.
The mathematics of a Biden candidacy are simple: whatever votes he wins will be votes that would otherwise have gone to Hillary Clinton. He will win few votes from those who support Bernie Sanders.
The net effect of a Biden candidacy will be to divide the current Clinton vote in the Clinton-Sanders contest, leaving Sanders in a stronger position. Projecting out all current trends it is easy to envision Bernie Sanders first, Hillary Clinton second and Joe Biden third in this three-way race.
Here is the most likely scenario in the coming weeks:
For the first time since he announced for president Mr. Sanders is beginning to receive at least some of the favorable media attention similar to what I have written about him for months for Observer and in The Hill newspaper.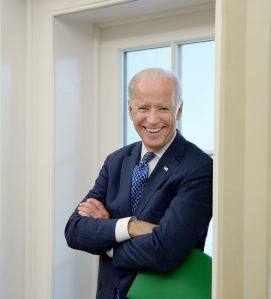 It is now clear to political observers, and belatedly but increasingly reported in major media, that Mr. Sanders has an excellent chance of winning both the Iowa caucus and New Hampshire primary. (I wrote in the Observer back on June 15 that the Iowa caucus was within reach.) This long overdue media attention that Mr. Sanders is beginning to receive today will further lift his standing in the campaign.
When the quarterly campaign fundraising reports are released in early October I predict the political world, and the political media, will be astounded by the fundraising success of the Sanders campaign from small donors, racking up numbers that will enable Mr. Sanders to even further expand his campaign in Iowa, New Hampshire and the next tier of states that follow.
When the Democratic debates begin, I expect all of the candidates to perform well, but Mr. Sanders will further solidify his standing as the most true, authentic, passionate and committed progressive populist.
My own view is that much of the negativity directed toward Hillary Clinton has gone too far, and that after she testifies before Congress in October the email issue will recede and she will begin to rebound.
At the same time, the entire community of political and media insiders continues to dramatically underestimate the political power of the Sanders movement, the political commitment of the Sanders supporters, and the resonating appeal of Mr. Sanders as a voice of conscience, conviction and change we can truly believe in.
With these factors in mind, my view is that if Joe Biden runs he takes votes from Hillary Clinton, and the candidate who gains the most from his entry will be Bernie Sanders.