The true test of the mark that a beauty icon leaves on the fashion industry apparently comes to pass when they are a year into being an octogenarian.
At least, that that is the trend this week, as two luxe designers dedicated new products to Sophia Loren and Brigitte Bardot in the name of their contributions to the style realm. Coincidentally, both are honoring their 81st birthdays.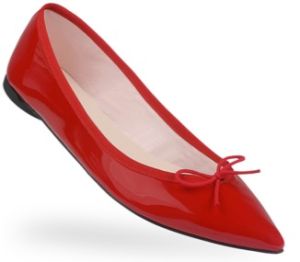 Ms. Loren celebrated hers on Sunday, September 20, and Ms. Bardot will celebrate hers on Monday, September 28.
Repetto, the French shoe company known for both its ballet slippers and its ballet flats, which were originally designed upon the request of Ms. Bardot in 1956, is commemorating Ms. Bardot's big day by naming their updated ballet flat after her.
Ms. Bardot was well known for her acting career, but she also had aspirations to make it as a professional ballerina during her younger years. She approached designer Rose Repetto with the hopes of persuading her to make a ballet flat as comfortable as Repetto's ballet slippers. Thus, Repetto ballet flats were born.
The new model, the Brigitte Ballerina, comes in variations made from different materials–including goatskin suede, calfskin and patent leather–and in many different colors.
In a strikingly similar vein, Dolce & Gabbana launched their new Sophia Loren Signature N° 1 Lipstick nationwide on Monday, in a celebratory nod to the Italian actress. The lipstick was the product of a collaborative effort by Dolce & Gabbana and Ms. Loren, and the result is a light red color that was created to compliment the natural shade of Ms. Loren's lips.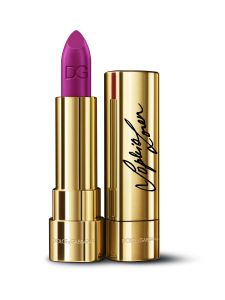 "Sophia Loren N° 1 is our way of saying, 'Thank you, Sophia!'. Thank you for her beauty, thank you for being a world favorite, thank you for being an icon of the big screen and of Italian beauty. She has been a constant source of inspiration for us and today we celebrate her with the gift of her very own lipstick," designers Domenico Dolce and Stefano Gabbana said in a press release.
The lipstick's gold casing features a black engraving of Ms. Loren's signature.
For Ms. Brigitte and Ms. Loren, the legitimacy of their legacies has been proven once again, long after their youth has escaped them, in the acknowledgement the world's premier designers. But with goods this sleek (and rather chic), who needs youthfulness anyways?