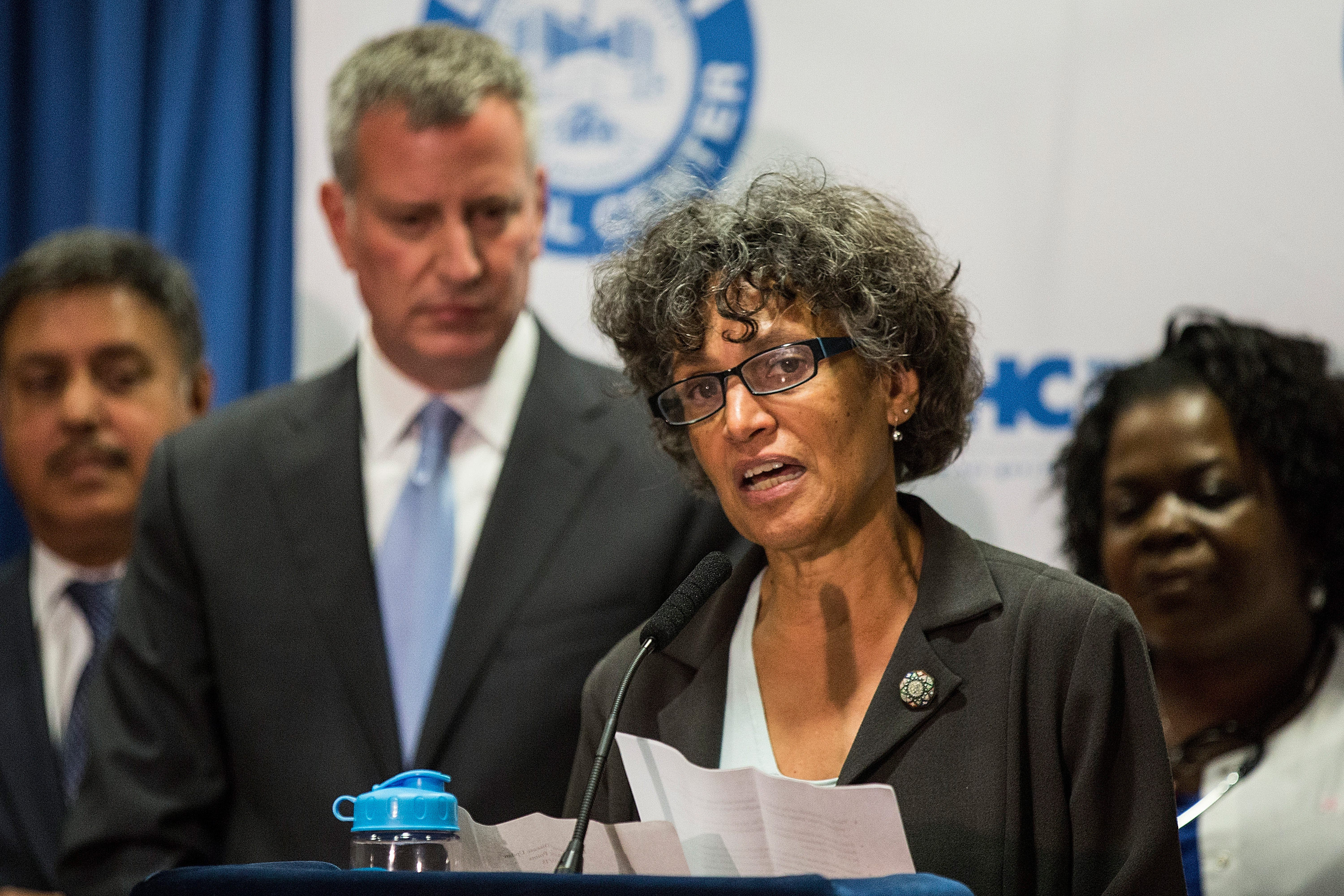 The city's Board of Health today relaxed the rules surrounding the controversial ultra-Orthodox Jewish practice of metzitzah b'peh—in which a rabbi sucks the blood from a baby boy's circumcised penis, a ritual the Bloomberg administration had required a consent form for because it can transmit the herpes virus to the infant.
The rules adopted today by the board are the result of a compromise reached with Jewish leaders in February, and will repeal the consent form law—which had angered the Orthodox community and spurred a lawsuit against the Board of Health, accusing the city of violating their First Amendment rights.
Instead of a consent form, the city will work to educate people in the religious Jewish community about the risk of a cold sore, which is caused by the herpes virus, spreading the illness to the infant's genitals. The infection can be fatal in small children.
Jewish leaders will in turn be tasked with identifying any rabbi who performed the metzitzah b'peh on any baby diagnosed with herpes, and permanently remove him as a "mohel," or a rabbi certified to perform circumcisions, if genetic testing matches the rabbi to the infection. But that task is left up to the Jewish community, with the Health Department essentially asking for them to operate on the honor system.
Nine members of the board voted in favor of the repeal, one against, and one abstained, according to the health department.
Mr. de Blasio had pledged he would repeal the consent form rules when he was running for mayor.
The city has document 17 herpes cases, including two deaths, related to metzitzah b'peh since 2000.
The Board of Health also voted today, unanimously, to require warnings on foods that are very high in sodium. Health Commissioner Dr. Mary Bassett lauded the decision, in a Tweet. The move comes after the city has taken other major food policy steps like requiring calorie counts on menus and banning trans-fats.
Perhaps unsurprisingly, Dr. Bassett's Twitter timeline did not include a message celebrating the much more controversial repeal of the metzitzah b'peh rules. Dr. Bassett did defend the rules change in a letter to the editor of the New York Times, which had criticized the repeal, saying the opposition to the consent forms made implementing the old rules "not practically possible."
"Simply put, the current approach is not feasible, and we must try something different," she wrote.