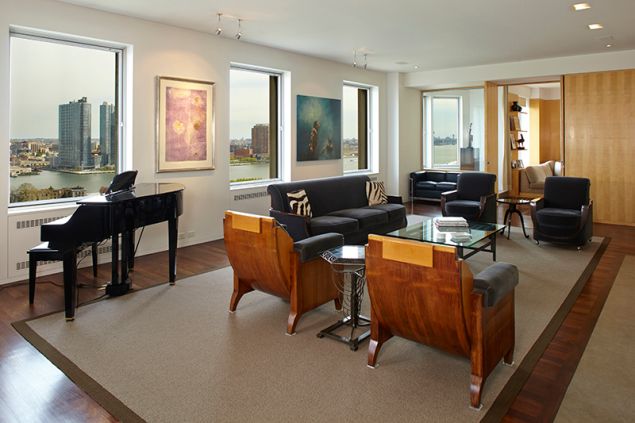 He may not have made many friends during the 2013 NHL lockout, but the owner of the Boston Bruins must have done something right to pass the notoriously snooty River House co-op board.
We're willing to hedge a bet that Jeremy Jacobs, Sr.'s estimated $4 billion fortune was something of an asset when going before the board, which is known for being excessively selective with applicants who don't meet its strict liquidity requirements. Though River House has somewhat mellowed with its strict rules in recent years, even heiress Gloria Vanderbilt was famously rejected by the co-op board in the '80s—Ms. Vanderbilt promptly accused the board of racism, as she was dating Bobby Short at the time.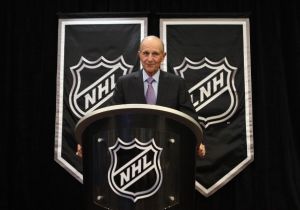 The 10-room pad at 435 East 52nd Street is not the only thing Mr. Jacobs (who is also the chairman of Delaware North) has tried to buy as of late—he made known his interest in purchasing the Buffalo Bills, which he was blocked from doing because of NFL rules that one cannot personally own teams in different cities at the same time. So perhaps his new apartment will serve as something of a conciliation prize.
Nevertheless, Mr. Jacobs and his wife Margaret are now residents of the Beekman co-op, which they purchased from Carl and Marsha Hewitt for $10.35 million.
The Hewitts paid $9.5 million for the co-op in 2005, and listed it for $11.9 million in May, which seemed—and proved—ambitious given the building's anemic resales and River House's highly picky co-op board.
The listing for Mr. Jacobs' new apartment, shared by Brown Harris Stevens brokers Ann Folliss Jeffery and Eileen Angelo, certainly made much of the building's pedigree: rambling on about the "classic River House apartment" in the "finest prewar white glove cooperative building."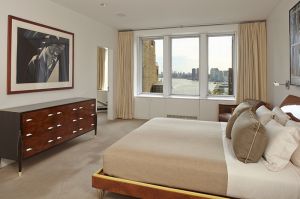 A private elevator opens into the four-bedroom, 4.5-bath unit, which has wood-burning fireplaces in both the living room and corner library. The current furniture and decor looks to be a little lacking in character or any sense of homeyness with lots of neutral brown and nude shades, but then again, compared to most of the over-the-top ornate apartments one typically finds in the building, maybe going more minimal isn't such a bad thing. And for pizzazz there's a (probably departing) shiny black piano in one room next to one of the "sweeping East River views."
And of course, Mr. and Mrs. Jacobs will be in good company—neighbors in the building include Uma Thurman and Henry Kissinger.