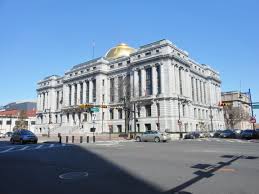 The City of Newark and the State of New Jersey engaged in a backroom war over the city's budget, according to a source in City Hall.
Newarkers face a nine percent property tax increase (6.7 percent city; 2.3 percent county). Apparently the Baraka Administration had earmarked $13 million in Housing and Economic Development funds toward the city's budget gap to assist in avoiding a steep tax hike.
But the state Department of Community Affairs (DCA) told city officials they cannot use that money to plug the hole. According to the same City Hall source, the Baraka Administration conferred with two attorneys who said they should be able to use the Housing and Economic Development dollars toward closing the budget gap, but the state DCA dug in on the matter and last week passed the budget with the tax increase.
For more on the subject, go here.