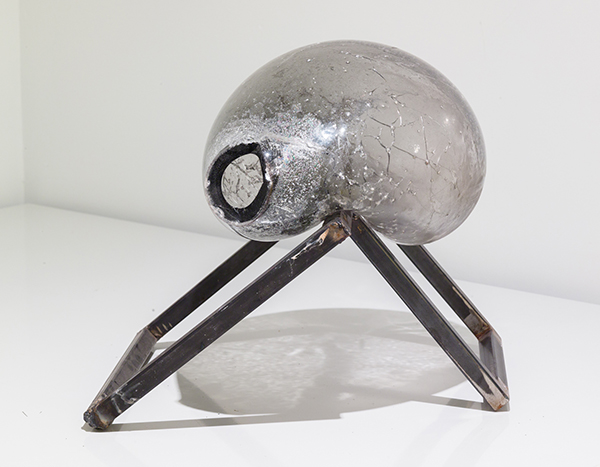 The Bowery Mission returns this fall with it's second annual L.E.S. Art Drive, a month-long fundraiser brought to you by the Lower East Side visual arts community and the New Museum.
The drive begins on October 4 with the initiative's first Art-A-Thon, a day of music, poetry, art making and gallery-hopping to help support The Bowery Mission, which has served the community's homeless since the end of the 19th century.
The event, at Ludlow Studios, will include music by DJ Treats, poetry by The Nuyorican Poets Café and portraits by fashion designer-turned-photographer Brian Reyes. Guided tours of will be available throughout the day, where the exhibition FACE NEW YORK will be on view, featuring portraits of The Bowery Mission community by a range of international artists.
During the Art Drive's month-long run (until November 1), some of the participating galleries will have artworks available for purchase, ranging in value from $500 to $8,000. The sales offer an opportunity for people of all tax brackets to acquire a work of art while also giving back.
Participants have the option of donating through The Bowery Mission's L.E.S. Art Drive online platform (bowery.org/lesartdrive) prior to the event, or can join the Art-A-Thon onsite for a flat donation of $40. L.E.S. galleries will also aim to raise a minimum of $1,000 each via the online platform.
But, most importantly, you don't have to stop looking at your iPhone! Visitors can use the app Artlocal on their mobile device to navigate all Art Drive galleries—approximately 16 locations—in real time.
Funky surf shop Lost Weekend will offer a free cups of coffee to Art-A-Thon participants.
Learn more at the Art Drive website here.