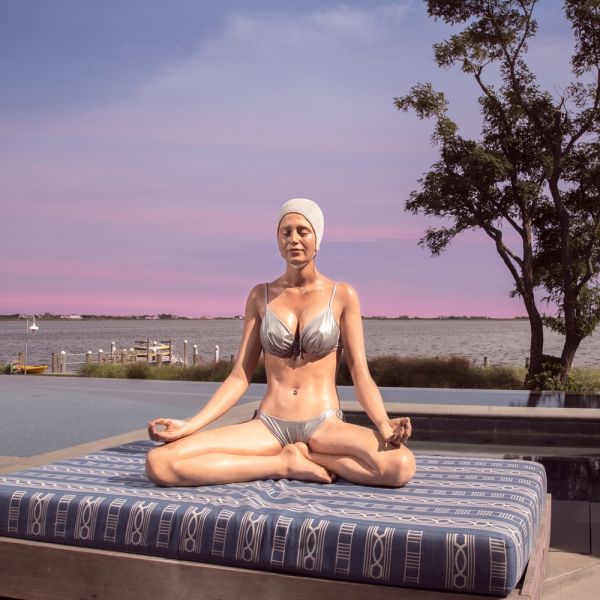 Sculptor Carole Feuerman will be represented by C24, the Chelsea gallery announced today.
Ms. Feuerman is a best known for her hyper-realistic sculptures of swimmers that she places outdoors, both on land and in water. The colorful and richly surfaced artworks offer iconic and monumental versions of private environments, such as women stepping out of the shower or into the rain.
Her works are currently on view at the 2015 Venice Biennale. Ms. Feuerman's work has been showcased at the Venice and other Biennales many times over her four-decade long career.
She won first prize at the 2008 Olympic Fine Art Exhibition and was recently elected to the board of the International Sculpture Center in 2014.
C24 Gallery was established in 2011 with a focus on Turkish art but has since transitioned into an international contemporary art gallery specializing in early- to mid- career artists.
C24 made news in 2014 when they reportedly snapped up a two-floor, 4,500-square-foot retail condominium at the base of 560 West 24th Street, with an asking price of $12.6 million. Since then, the gallery has been housed in a temporary space on 27th Street until the 24th Street space is completed, which should be this fall.
Ms. Feuerman will have her debut exhibition with the gallery in May of 2016.