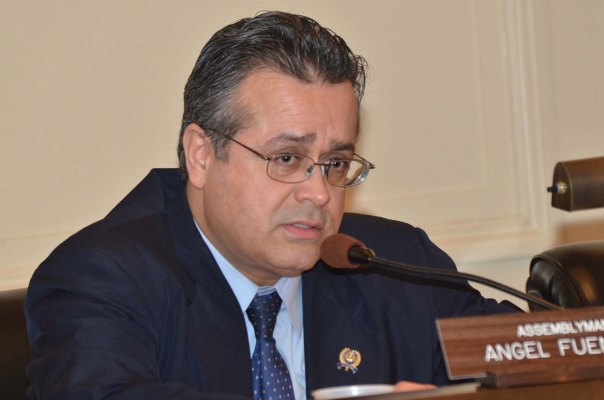 Republican Camden County freeholder candidates Teddy Liddell, Winston Extavour, Ian Gill and Rob Stone issued a statement Thursday questioning the appointment of Assemblyman Angel Fuentes to the position of Deputy Clerk.
"Given the fact that when he simultaneously announced the creation of the positon and that it was already filled by Fuentes, County Clerk Joe Ripa listed the job duties as those already being performed by the Superintendent of Elections by statute, one has to wonder when and where this job was dreamed up," said Extavour.
One source close to the Camden County freeholder board told PolitickerNJ that Fuentes may have been selected for the job on the strength of his appeal to the Latino community in Camden County, which has grown in leaps and bounds over the last few years.
Fuentes previously served as a patient relations representative at Cooper Hospital. The Republican candidates claim that Fuentes's appointment does not follow from his previous experience, and are asking that Ripa release information on the details of Fuentes's salary and competitors for the job.
"Turnout and registration is on the decline throughout the state and in Camden County, and as the elected official that oversees this process I will bring on Angel Fuentes as the Deputy Clerk to reverse these very disconcerting trends and challenges that are plaguing our election system," said Ripa in his announcement of the hiring in June.
"Not to be cynical but unless a Cooper Hospital patient relations representative registers patients to vote as they're being wheeled down the hall on a gurney Mr. Fuentes may not be qualified for the position of deputy county clerk," said Stone.