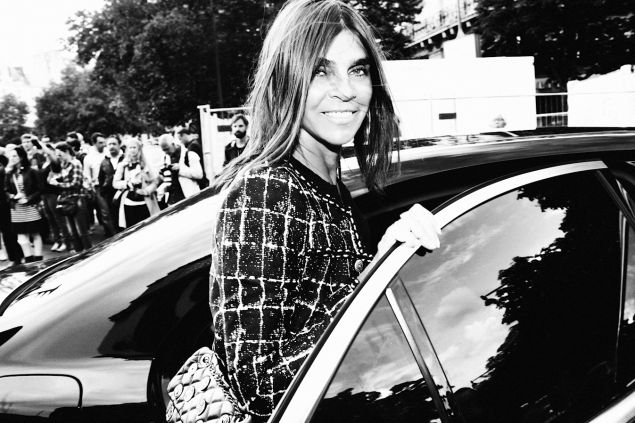 "Fashion is a big business. It's a lot of money, but it still can be fun."
The increasingly dynamic career Carine Roitfeld is building for herself since leaving her position as Editor in Chief of Vogue France is inspiring. She's a fashion heavyweight and lifelong creative whose professional contemporaries include people like Tom Ford, Anna Wintour, and Karl Lagerfeld, but she embraces with just as earnest an ease young rebels like Justin Bieber and Jaden and Willow Smith. And this week, her likeness graces the cover of the Observer. The story of her second chapter— from the launch of her namesake magazine CR Fashion Book to a forthcoming collaboration with Uniqlo, a signature perfume, and more– is more than worth reading.
And it should be noted: "…unless you've seen Mademoiselle C, the 2013 film documenting the launch of CR Fashion Book, you might not know just how warm and funny she is. Talking so fast her words almost collide with each other, Ms. Roitfeld constantly pokes fun at herself as well as the absurdities of the world in which she operates…"
So I'd recommend watching that film too.
This post is from Observer Short List—an email of three favorite things from people you want to know. Sign up to receive OSL here.